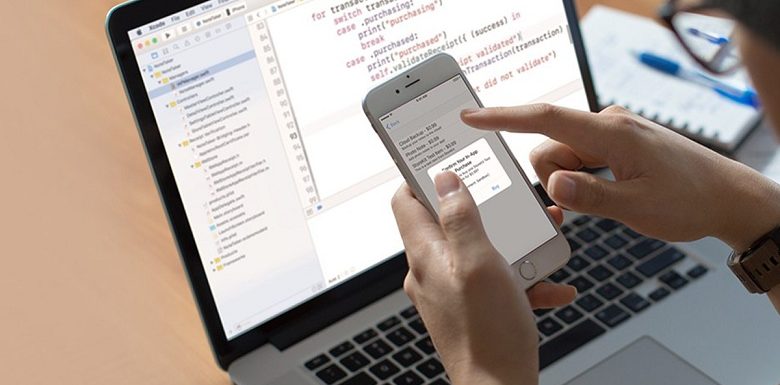 Coming up with a great app idea might take a considerable effort from your end but turning up with a great mobile application development team is not that tough. All you need to do is be a bit selective and act wisely. The success of your app is directly reliant on the type of developers you are hiring. So, in case, you are taking a decision without putting much thought into the same, you might run the risk of making a wrong choice. Well, this blog is going to provide you with a few tips on how to meet the team of your dream.
Focus on a geographical site
Focusing on a particular destination would always make sense. The most common app development locations should be your top priority. North America, the UK, India, and Ukraine are ranked first in this regard. North America accounts for more than half of the supply of information technology in the world. Silicon Valley speaks for itself, obviously.
Other than that, the headquarters of the leading IT companies are located in the USA, even if their R&D offices are somewhere across the ocean. According to research by VisionMobile, though, North America is the third largest continent by the number of app developers after Asia and Europe.
Speaking of Europe, guess where most app developers hang out? You probably think it's London or Berlin, and this is exactly what Google research found out. The Foggy Albion makes more than a third of revenues from mobile software in Europe, which is why it's the second most important tech hub in the world after the USA. By the way, Berlin comes in the second in Europe.
Ukraine is in the Gartner's list of top 30 outsourcing destinations. Ukrainian app developers get frequently employed by companies and individual entrepreneurs from Western Europe, UK, the USA and Canada. So, giving a special focus on these locations will definitely help you to a significant extent.
Never forget to check the developer's profile
Those looking for an answer to 'how do I find an app developer who can deliver the best mobile app development services? can primarily start with researching on a freelance website, where they can check a candidate's profile, a list of clients and their references, and projects as well. Choosing any random developer would not be beneficial to any of your purposes. So, always be mindful enough to opt for the best one.
Making a list of candidates also makes sense
At the first glance, it may seem that finding a developer isn't that difficult. But once you find someone, you need to make sure this app developer can meet all your expectations. We wouldn't advise you to snap up the cheapest or the fastest offers. We'd recommend you to shortlist the preferred candidates at first and then, proceed the further steps
Never forget to compare! It often leads to the perfect decisions!
Once you have the list of candidates, you should ask them a lot of different questions which can help you make the right choice.
The above tips should really help you in hiring the best app developer.
One of the best mobile application development companies in the USA feels proud to have happy clients in different cities of the USA like California, Chicago, Sunnyvale, San Francisco, etc. and gives you the FINEST worth for your money. We, with our unparalleled involvement in system integration, make sure that you are also provided with relevant, inventive and purposeful web application development USA.