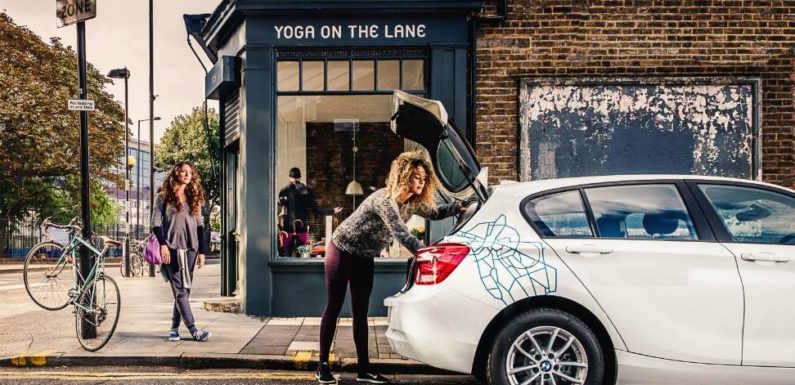 Increasing numbers of people are choosing self-employment due to lower barriers of entry, more challenges with keeping full-time work and because of a drive to achieve their goals. If you've been investigating business options, you've probably considered carsharing at some stage, as this is a booming market that doesn't look like it will slow down anytime soon.
However, if you want to create a carsharing venture, it's vital that you be smart about the decisions you make. While there are more potential customers than ever, there are also more competitors, so you have to find ways to make your startup succeed when others fail. To help you set your business up in a way that makes success and profitability more likely, here are tips you should follow to build a top carsharing business in 2019.
Educate Yourself on Your Competitors
The first step is to educate yourself on who your competitors will be and what it is they offer to their customers. A competition will be in the same city or region as where your business will be based, but it may also stem from elsewhere since many carsharing firms run national or even international organizations.
Research exactly which services competitors provide, who in particular they're targeting, how much they charge for different offerings, the level of support they provide to their clientele, how they advertise and what their sales process is like. The more information you have, the better.
Find a Way to Offer Something Different
Once you've compiled all the above-mentioned details, you will be equipped with what you need to ensure you offer something different in your business. It's incredibly hard, and often impossible, to launch a successful venture when you're going up against established companies that do the same things. As such, it's vital to find a way to stand out and solve a problem for customers or provide a benefit that no one else has as yet.
Note that when you work on coming up with your unique selling proposition (USP), it's not about deciding on just any point of difference. Be sure you're thinking out of the box in a way that people are interested in and will pay money for. There are many ways to give your firm a USP, perhaps via the niche you're targeting, where and how you market the service, the prices you charge, the level and types of customer service you provide, the vehicles you enable people to use, the locations you service and so on.
Source the Best Tech for Your Needs
Since carsharing businesses need a platform for customers to use to find vehicles and book them, the tech you use is key. You need to find the right kind of software that is within your budget and be user-friendly and secure for customers.
When comparing various mobility platforms, think about things like integration, customer support, scalability and the features included. You will likely also require a system that can be customized to your needs over time and that incorporates fleet management tools and vehicle keyless entry and ignition options.
Create a Detailed Plan for Your Business
While you can never plan for everything and will have to work out certain things "on the fly" as you test and measure, it is still necessary to think about what you want to do and how you'll do it. Doing this will help ensure you don't spend precious startup resources (time, money and energy) on distracting tasks that don't take you down the path you want your business to go. Planning also helps you see if there are particular aspects of operating the business that you have missed out on or not thought through.
Put together a detailed business plan (it can be a work in progress that you update as needed), which looks at the first 12 months of operation but also covers your ideas on the direction you want to take for the coming two, three and five years. Your planning should look at things like sales and profit projections, marketing and sales strategies, the business partners you may have and each person's responsibilities, legal and insurance factors and exactly which services your firm will offer to customers and how.