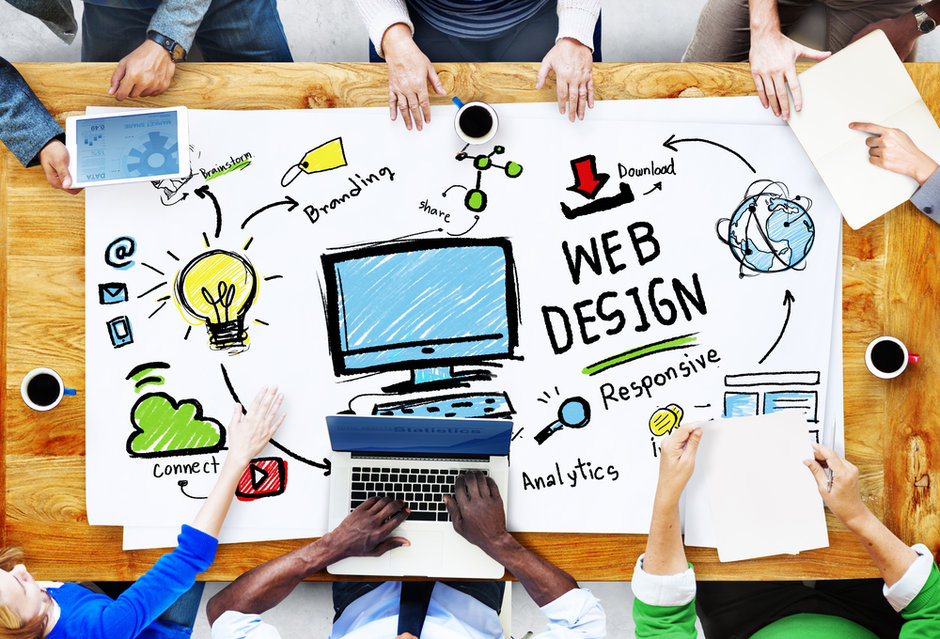 A website should be accessible and user- friendly for everyone. People with visual disabilities including those with poor vision, blind, deaf, autism or physical disabilities etc. Building a disability friendly site is not a difficult task. Disabled people can get neglected easily when it comes to designing a user interface for them. Making a website available for users with disabilities may not only help them but it benefits everyone.
The standard website requirements are a simple, easy navigation, clean and responsive web design that is mobile friendly. There are numerous blogs telling you how to make a website responsive, I will discuss some useful tips on how to design a web for people with disabilities
Tips for building a user- friendly website for disabled users
Use high color contrast
Selecting smart color for a website is useful. Ensuring the information is accessible to the users with the right color choice for those who are blind and cannot see. Using high color contrast allows color blind and people with low vision to read properly and increase readability. It even benefits people who use voice web search and give them good reading experience.
Providing a simple, clear and short content
Make sure your web content is written clearly, simple and should be straight to the point. This tip is helpful for elderly people and people with learning disabilities. Use simple, straightforward language. This yip benefits all users where users can easily find information efficiently.
Use clickable areas
For users with low vision, it can be difficult to see the small item with a tiny click. Hence, ensuring that all the items present have large clickable and enough space between areas with no overlaps. Give the users large clickable areas to click in a wider range so they can find information easily.
Use easy and intuitive navigation system
This tip applies to all websites. Ensure navigation is easy, simple and stays the same through the website. Simple navigation can be beneficial for the users who find webpages and finding information difficult. Much of this can be achieved by using simple menu titles and including a site map.
Include subtitles and transcription
Not all the internet users have the ability to hear properly. If your web content includes videos, be sure to include subtitles and transcription. This ensures favorable experience for the user to the multimedia content on your site.
Avoid flashing animation
When making a layout for your website, be considerate on hoe w you use the graphics and animation. Inserting flashy animations and graphics tend to distract and overstimulate the users. To fix the issue, balancing graphic, animation and text should be done on your web page.
Clarifying content language
Whether the content of your website is English, Chinese or Spanish allows support to the readers of their language to read synthetically. This benefits screen readers, blind users. In addition it provides translation of any language for the respected user.
Including accessibility guide
Including a section of accessibility guide for the disable users makes it user friendly. Alternatively you can include tips and tricks that users can have a view of and implement on their computers. The settings and features should be inserted in the guide to make it more convenient to the users.
Use CSS (Cascading style sheets)
When designing the layout of web pages, make the web page useful for the readers, but allowing content to be displayed appropriately on the screen and other devices. Bu using CSS sheets in your website you will make it work on different technologies and devices. By making your website available to older and disabled people, your business will more likely get benefit.