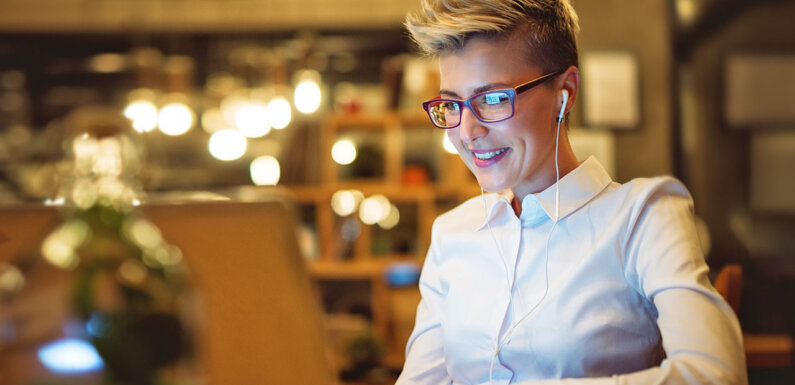 The past year has revolutionized the world of commerce and has given impetus to online trade development. Users gradually increase the time spent on the Internet and discover new platforms, leaving more money there. They flooded to social media to keep in touch with the world.
How did marketers use social networks when they first appeared? It was all about visualization and advertising an item through pictures or videos. However, now it has become much more than just showcasing products. Brands have transformed this channel into a new way of selling products. And that's how social commerce started.
Grand View Research published a study saying that the global social commerce market will reach more than $3.000.0 billion by 2028. It is expected to grow by 28.4% annually. This article will look at what social commerce is, what bonuses it offers to brands, and what the future holds for it.
What Is Social Commerce?
Social commerce is the selling of things and services through social media. It also includes all marketing campaigns aimed at increasing sales. This area of ​​online marketing is constantly growing and changing, fueled by the rise in popularity of social media and online shopping.
Many popular fashion brands have Instagram, Facebook, or Pinterest accounts. There, users view, comment, and share posts about products. Not to mention their personal data.
Social commerce helps fashion, cosmetics, and other companies encourage shoppers to buy online without leaving social media. Now brands can transform their pages into a full-fledged website, selling goods with the help of business accounts on Facebook and shoppable tags on Instagram and Pinterest.
A tagged post is often directly linked to a store's shopping cart or checkout page. To illustrate my point, here is TI SENTO's official Instagram account in the screenshot below.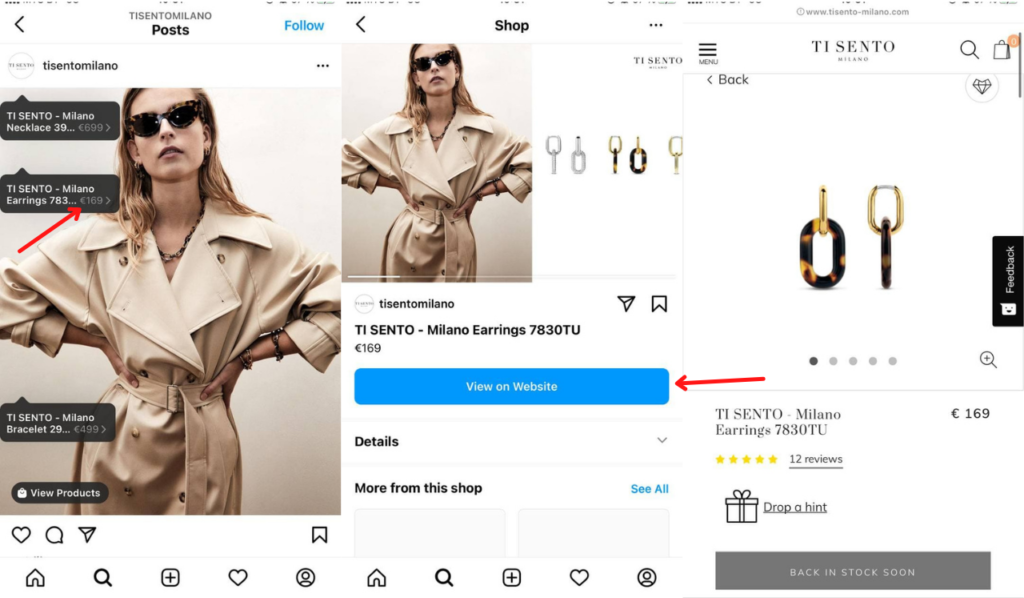 How It Affects eCommerce
1. Expansion of Mobile Shopping
Over the past few years, one of the leading digital marketing trends has been the rapid growth in mobile traffic. As a result, business owners seek ways to optimize their Magento stores or any other platform to improve the shopping experience and speed up page loading.
It influences consumer behavior and sales technology. Inexpensive smartphones and high-speed mobile Internet are becoming more and more affordable. And social networks help mobile users stay up-to-date.
Switching from desktops to smartphones means not just shifting to another device but also changing the principles of content perception. The smartphone owner makes a search query and wants a quick and relevant response with minimum effort.
At the same time, it's inconvenient to open several tabs and switch between them. Therefore, mobile-friendliness is key. Progressive web applications (or PWAs) can provide all these possibilities, an example of which you can see in the screenshot below.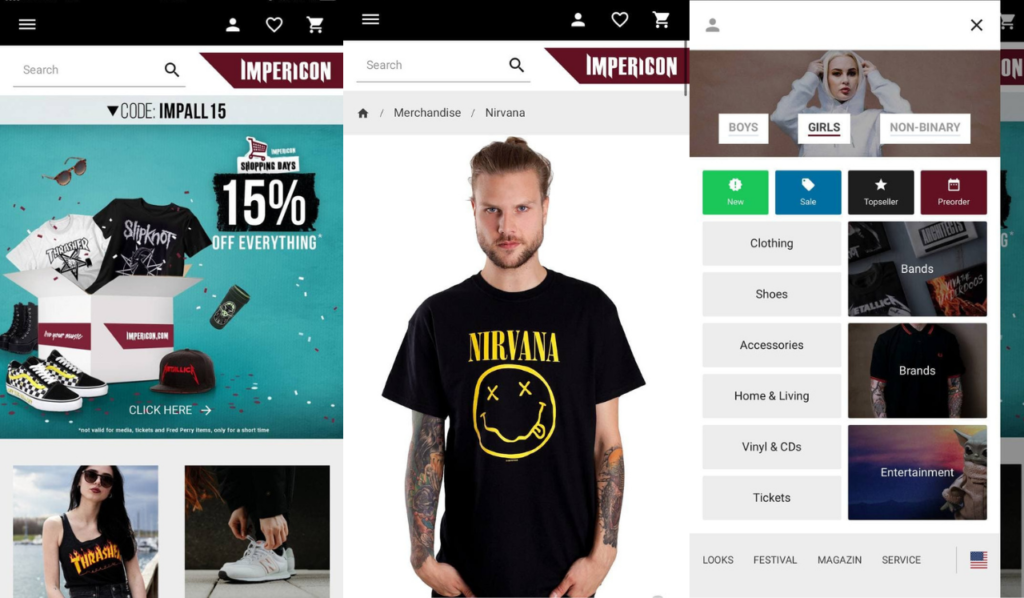 2. Chatbots Will Continue to Develop
The backbone of social networking is instant messaging. Therefore, retailers can start with AI-powered chatbots in messengers to communicate with customers. Thanks to them, people can get information and make purchases around the clock. It's an easier way to support customers and serve sellers.
In the screenshot below, there is an example of a chatbot on Facebook Messenger. Prana launched this feature to reduce the sales cycle and achieve a faster shopping experience.
Their customers can find the store and learn about the terms of the partnership or the return of goods. And if the chatbot fails to provide the information you need, customer support will answer all your questions.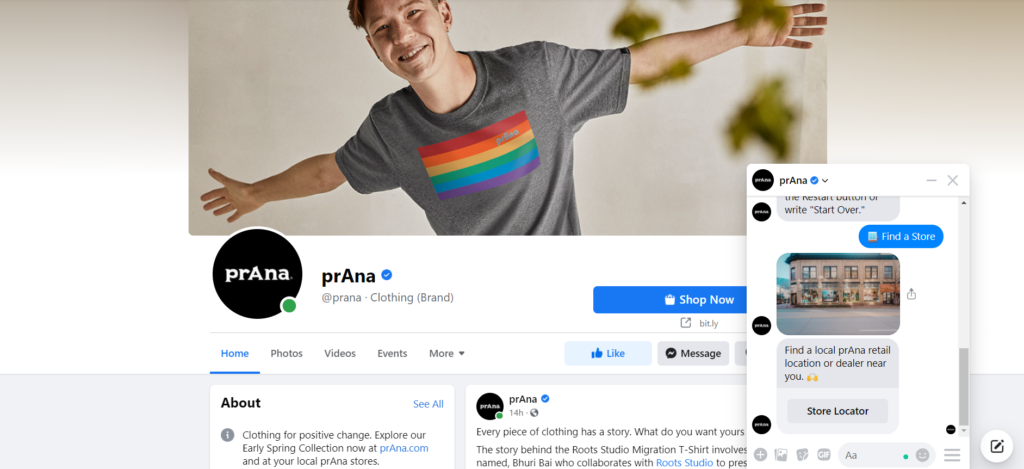 3. More Omnichannel Opportunities
Social commerce will be the next step in the development of omnichannel retail. With this approach, marketers use different sales channels and digital tools. For example, the strategy may include:
email newsletters;
communication in instant messengers;
posts on social networks;
information on the site;
push notifications;
contextual and targeted advertising;
influencer marketing;
telephone communication;
among other points of contact.
Clients can quickly and naturally move from one channel to another, from the goods seen on the storefront and beyond. Customers can communicate with a specialist in the messenger, place an order online, and take the goods from the offline point of sale. And all this information remains in the system.
How is it more profitable than the previous multichannel approach? Retailers shorten sales cycles and remove frictions to retain shoppers on their customer journey.
Potential of Social Commerce in Online Retail
Going to a website or downloading an app and looking for a product requires extra effort, doesn't it? Social media will allow making a purchase right on the platform. Buyers will get the desired products faster and more easily. Retailers, in turn, will increase conversions by streamlining the shopping experience.
However, it will take time for customers to trust social media to make transactions. For example, according to BigCommerce, only 30% of online buyers are willing to shop through a social network like Facebook, Pinterest, Instagram, Twitter, or Snapchat.
The vast majority of Internet users don't trust their personal data to social networks and aren't sure they will protect their financial information. Therefore, social media and retailers have to work together to overcome these pitfalls.