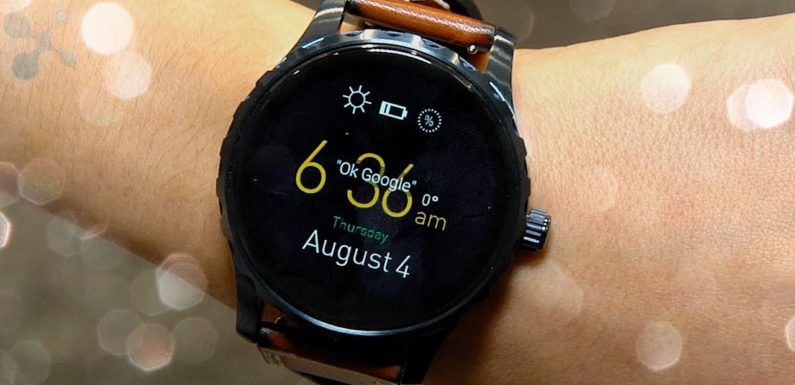 Traditional watches are true craftsmanship that combines sophisticated movement, luxury design, accuracy and reliability. Top watch brands like Oris, Tissot, Bell and Rose or Rolex create quality timepieces that display great design and excellent quality, produced to last a lifetime.
However these watches are limited to time keeping, day date display and chronograph with few exceptions incorporating Bluetooth and notifications functionality but with a significant price boost. Smart watches on the other hand are electronic, accurate enough and can perform a ton of functions like heart rate monitor, stop watch with lap time recording, gps, pedometer, tracking wearer's activity and providing reminders through-out the day.
These watches comes with rechargeable batteries which can last you anywhere from 3-25 days depending on the watch model and functionality.
Smart watches today looks stunning, these are no longer a thick geeky looking accessory. The watches we have shown below are well made, powerful and good looking.
Apple Watch 4 – $399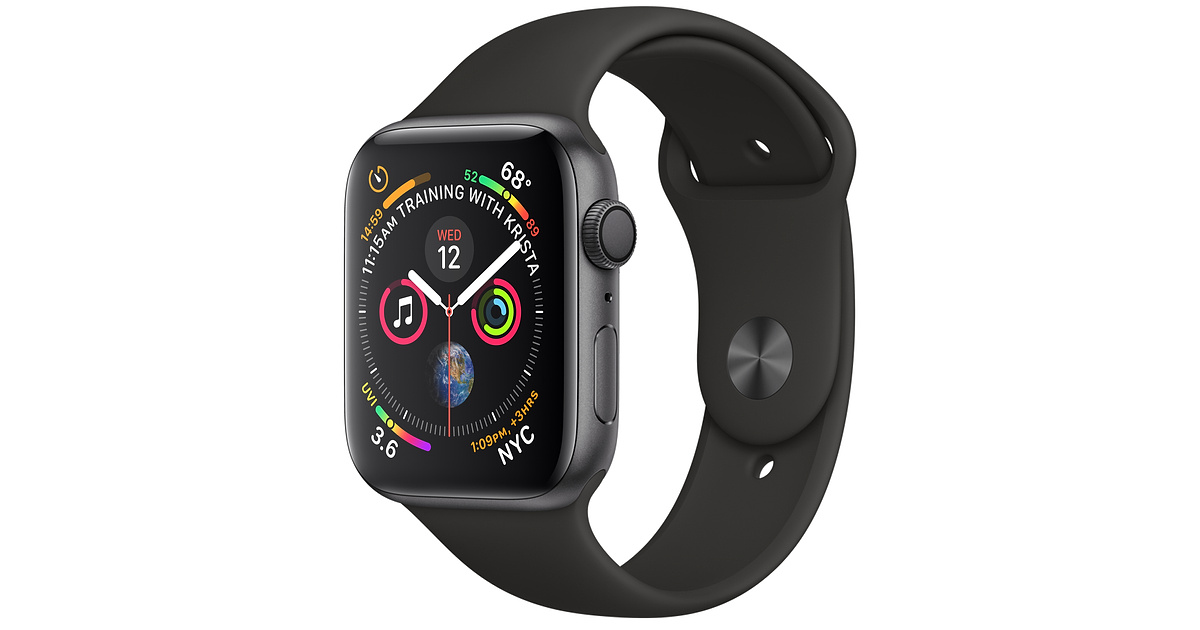 Apple Watch 4 is the first time Apple has made changes to the watch design and it looks gorgeous. With apple watch 4 you will get a bigger oled display and can choose between 40mm or 44mm.
Speaker used here is also better than last model of the watch. It is louder and sound is crispy clear. If you own any previous apple watch straps you can use these straps with this new model as well.
It comes with watchOS 5 operating system. It is powered by Apple S4 processor. Available in 16GB memory capacity.
On 1 charge watch battery will last for 1 to 2 days depending on the use.
Apple watch 4 is only compatible with ios devices, it will not pare with android devices and comes with Wi-Fi, Bluetooth, NFC and LTE connectivity.
Samsung Galaxy Watch – $210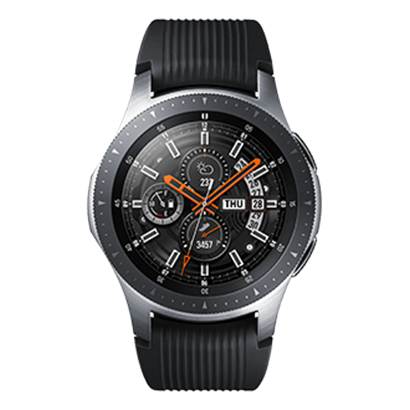 One of the best smartwatches you can buy today is from Samsung. Samsung has changed the expected name of their smart watch series to galaxy watch. The previous smart watch offered by the tech giant was named gear s3 so it was expected the name for new watch will be gear s4. Watch listed here is the larger model with 46mm diameter.
Unlike most of the watches it has much larger operating capacity and will last you 3 to 4 days easily with extensive use on a single charge. The rotating bezel is the main star here.
It allows you to blaze through Tizen OS installed on the watch. It has easy to use interface.
This watch comes with 1.3 inch super amoled display protected by corning gorilla glass. It is powered by a 1.15GHz dual core processor that is sufficient to handle all the processing requests made by user.
Internal storage is limited to 4GB and there are also limited apps available for this watch compared to other competing brands.
Galaxy watch Wi-Fi and Bluetooth connectivity. It carries ip rating of 50 meter water resistance.
Fitbit Versa – $199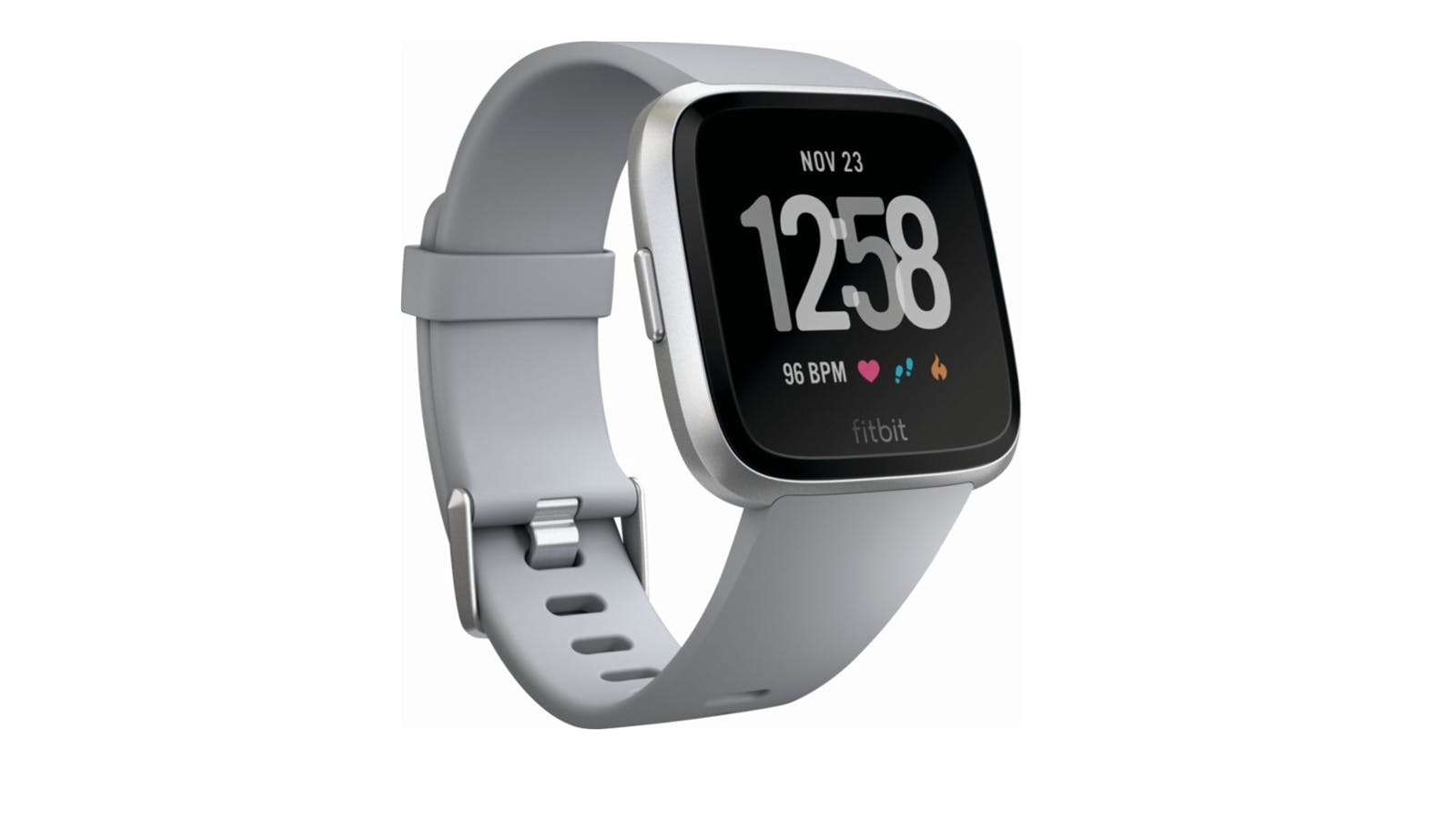 A name that pops up every time someone looks for a fitness tech is Fitbit. The very first true smart watch "Fitbit Ionic" introduced by Fitbit got very popular. It had lightweight and comfortable design, had solid exercise, activity and sleep tracking with Impressive battery life.
Forbit Versa is the second smartwatch introduced by the company and it looks stunning.  Fitbit has their own operating system "Fitbit OS" installed on the watch.
This model does not have GPS for tracking your running rounds.
It is compatible with both iOS and Android devices.
This watch is also powered by a dual core processor clocked at 1.0GHz. Versa comes with ip rating of 50 meter water resistance.
Onboard storage is limited to 2.5GB but it is plenty.