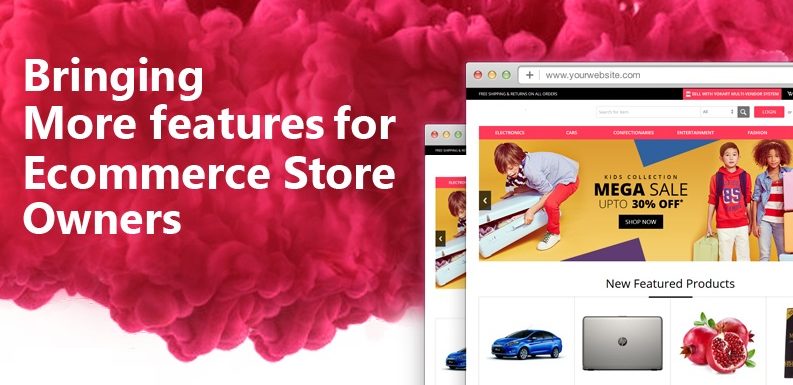 Everything that we do is nowadays driven by technology. From waking up to the alarm in the smartphone to brewing the first cup of coffee in the morning to shopping anything, we have imbibed technology in our daily life.
When it comes to online shopping, e-commerce platforms are leaving no stone unturned to offer the best user experience to their customers. This is where YoKart comes into the picture. It's a readymade online marketplace building solution that helps aspiring entrepreneurs launch their venture easily and successfully.
Online marketplaces built on YoKart pack a punch of many features. Here's a list of the most noteworthy features and their benefits:
#1 Turnkey Solution
Being ready to use is the most prolific advantage of YoKart. You don't need to wait for months to see your online multivendor dream become a reality. With YoKart, you can have your marketplace up and running in no time. YoKart has all the necessary features and modules that an online multivendor marketplace startup will need.
#2 Intuitive UX Design
Intuitive UX design makes the final online marketplace extremely easy to use. Everyone who is going to use your website, whether it's you, your customers or sellers, everyone is going to love the user interface and easy navigation.
#3 Responsive Layout
Responsive layout makes sure the online multivendor store delivers a flawlessly consistent viewing experience across all screen sizes & platforms. The pixel perfect display will remain the same, whether you view it on a laptop, tablet or smartphone.
#4 Customizable
We know a marketplace building solution should never be a "one size fits all" kind of a cap, and YoKart isn't one either! It comes with a wide range of customization options. We make sure your website oozes with its own unique personality that resonates with you, your vendors and your customers alike.
#5 Multiple Payment Options
Efficacy of any online marketplace depends a lot on how easy you make it for customers to make payments. The rule of the thumbs is simple: the more, the better. Following this rule, YoKart offers plenty of payment options that you online entrepreneurs can include in their upcoming YoKart powered marketplace.
From the standard COD to electronic payment methods, YoKart makes sure a marketplace has all the existing payment features to make payments easy, secure and quick.
#6 Renting Module
Apart from the conventional e-commerce marketplace, YoKart also gives the entrepreneurs the option to launch a renting portal on the same website. Customers can pick and choose any article or item for renting just like they would choose something to buy. The payments will be made online and kept with the admin till the rented item is returned. Things just can't get simpler than this!
#7 Multiple Payment Gateways
It comes with an option to choose from a wide range of payment gateways for enhanced buying experience. And just in case you want a different payment gateway, it can be easily accommodated in the system at a nominal cost.
#8 Multilingual
With a vision to make YoKart the most comprehensive readymade e-commerce marketplace solution, the system also comes with multilingual support. This feature allows website owners to include a language native to their target demographics. This feature not only enhances the user experience but also establishes credibility and helps in building brand loyalty.
Moreover, you can also include various languages that can be accessed at the click of a button. This will save you the time, effort and cost of creating a different website for a different location. The same feature also gives you ample room for global expansion and accommodating a diverse user base.
#9 Multicurrency
US Dollar is the global currency and accepted for all international trades, agreed. But that doesn't change the fact that we all like to make purchases in a currency that we are familiar with. The need to convert USD into a currency that we use in our daily life will simply take the pleasure of e-commerce away.
Keeping this fact in view, YoKart comes with a multicurrency support. Just like in multilingual support, the multicurrency feature lets the customers view the price in their preferred currency at the click of a button.
Multicurrency not only lets you expand your business on a global level, but it also simplifies your accounting. Irrespective of the currency your customers sue to make purchases, you'll get the total sales, revenue and profits in the base currency of your choice.
That's Not All
YoKart packs a plethora of features that make your online marketplace a favourite among customers and sellers alike. With online chat support and product reviews, your end users can enjoy an impeccable buying experience while moving faster through the sales funnel.
Come, explore the world of YoKart and see your dream venture get the much-needed pair of wings.