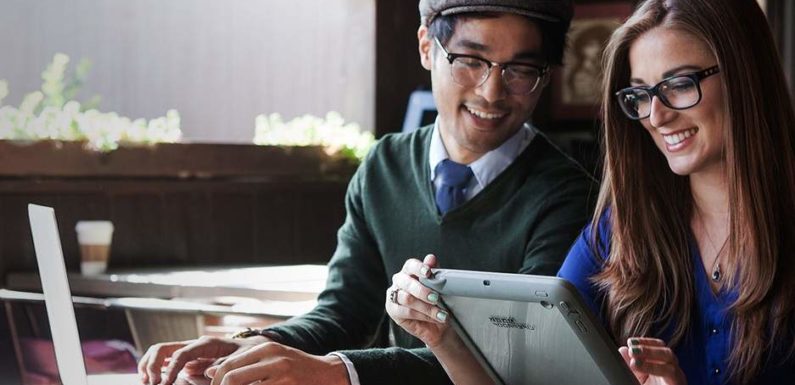 Cheap web hosting is more about affordable web hosting. Web hosting is the process where a business website registered online. A user can only access website online, if the website is hosts through an appropriate web host. Some web hosting services like Dedicating hosting is quite expensive and difficult to use during the initial level of business. Cheap web hosting services are mainly for aspiring entrepreneurs who want to expand in the world of trade.
Some web hosts are cheap and easily affordable by everyone. Description of cheap web hosts mention below:
Shared web hosting: Shared hosting allows multiple files to utilize space on one server. Appropriate space provides to the website on a shared web server. If someone required more space than they have to pay the extra charge, then additional space would be provided. Shared hosting describes as cheapest and reliable web hosting. People who are running a startup are commonly using this server.
A person who hosts their website through the shared web server is not required to do the regular update, because the service provider manages it. However, website update is needed regularly, so the site ranking remains up to the mark.
Few advantages of shared web hosting:
It is the cheapest web host server so far.
Most companies have different levels of hosting available, so it is good to update the hosting package with time. It can provide an amazing experience to start a web hosting with shared web hosting.
A person who is using the services of shared web host doesn't require looking into the technical things. All the technical updates and requirement observe by the service provider company.
Though the shared web hosting considers as cheapest web hosting, it comes with some limitation. There are some specific parameters needs to look while selecting a relevant web host.
Reliability and uptime:
It is quite important to check the time consume in loading a website. Generally, people don't wait too long to explore a website unless the website is very important to visit. If the limited space provided on the server and data on the website is too much, then website uptime will affect, and it consumes time during website access. Eventually, uptime affects your website ranking, which is quite essential.
Bandwidth and storage:
A shared server can maintain a limited number of visitors on your website. Usually, the number is around 30,000. So, if you have designed your website very effectively and you are expecting a good number of visitors, then you might feel disappointed. Shared server won't allow the unlimited visitors on your website because the bandwidth of the server might affect, and that leads to other technical problem.
Customer support:
You must keep this point on priority. No matter, which server you are going to select, their customer support services needs to be adequate. People who are experiencing all the things to the first time will have a lot of doubts and queries. Customer support services should address all the queries on time, so the workflow would not disturb. Thus, the web host must have reliable customer support.
Price variation:
Irrespective of product quality and type, their price varies from time to time. Same goes with web hosting. The web host also charges differently based on duration. People end up using a web server for many consecutive years. However, it is good to check all the price norms before choosing a web host so that you won't experience surprise in pricing.
It is mandatory to spend time and money in selecting an appropriate web host. A web host is a tool that helps you to bring your business site online, which is necessary. However, money is usually a concern at the initial point of a business.
People always look for the cheap web hosting option to save money. It is not an inappropriate thought to go with a cheap web host. However, limitations are always there. If you believe, these limitations might hamper your work then it is wise to invest some money in using the appropriate services of featured web host. Get an appropriate idea of different web host then select one which can meet your expectation adequately.