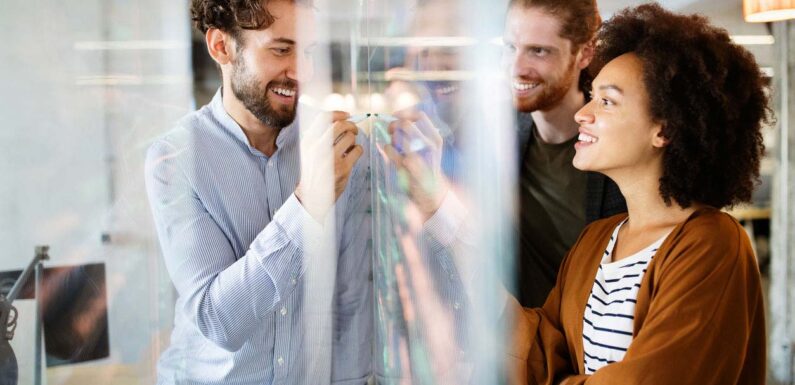 Chief Financial Officers are not an exception to the rule that every individual in this fast-paced, technologically advanced world strives to change to stay relevant or risk being obsolete in their positions.
For the first time in a very long era, CFOs are no longer thought of as just menial data crunchers, but rather as important members of practically every part of the organization they serve. However, the transformation isn't simple.
Experts assert that a candidate for the position of CFO in the twenty-first century has to have improved emotional intelligence, rethink what value means for the organization, and make audacious and creative decisions to redefine finance for a better future.
The majority of these audacious and creative decisions concern technology and digital media. According to statistics, during the past several years, the number of CFOs who use robots and Augmented Learning in conjunction with cutting-edge IT infrastructure has risen. Furthermore, six out of ten people reported a favorable return on their technological investments.
Although technology plays a large part in the work of the CFO, the efficiency of that position depends on the reliability, availability, and consistency of the data as well as a strong and well-integrated technical infrastructure.
Managed IT services are essential to the success of CFOs. CFOs must accept contemporary technologies, including cloud-based services and ERP deployments.
This article examines several cloud-based solution capabilities that can attract your CFO and enable him or her to develop in the realm of cutting-edge technology.
Safety and Stability:
Since all information is readily accessible online in this digital age, CFOs are extremely concerned about cyber security. It is unsettling to entrust a cloud service provider with your sensitive corporate data.
But look at it this way: the reputation of a cloud service provider depends on its capacity to deliver higher levels of cloud security than a firm can. The cloud wouldn't be becoming so popular if remote management of these security solutions were feasible.
Businesses are asking cloud providers to offer openness in terms of data security and protection. It's because the stakes are extremely high, and these providers are rising to the occasion.
The Monetary Aspect:
Every competent CFO will look for the potential for cost savings when deploying cloud-based solutions as their first consideration. Nearly all CFOs are tired of the ongoing expenditures associated with licensing, yearly maintenance and repairs, as well as updates.
Computer-Generated Ordering enterprises may convert significant upfront CapEx into reasonably priced OpEx when they switch to IT infrastructure services like the pay-as-you-go model.
This enables businesses to receive what they demand when they demand it while preserving their budget. A company may automatically acquire improvements and save the hassle of management and maintenance by implementing cutting-edge technology.
Market Entry Timing:
Your staff members will always have access to the necessary materials. It is easier to proceed, whether you are working on a proof-of-concept or creating a new product.
Reduced development cycles are being seen by many of the major IT infrastructure organizations as a result of the scalability and effectiveness of cloud solutions.
Instead of merely being at a standstill because of challenging computing resources, effective cloud-based solutions let CFOs concentrate on innovation and decide what will be the next step.
An Edge over Competitors:
CFOs must understand that cloud solution are here to stay and are quickly evolving into a high standard in the business sector. Businesses that do not consider utilizing cloud-based solutions may quickly get left behind.
Nearly all CFOs these days use cloud computing and cloud technologies to enhance their business's daily operations. This further improves the efficiency and flexibility of the workplace, enabling the business to concentrate its efforts on growth, innovation, and sales.
Adapting Economic Demands:
Many businesses endure fluctuations in demand throughout the entire year, from the flourishing phase to the recession period, in this continually shifting business environment. Simply said, business cycles are normal. Scalability in the cloud now allows firms to adapt to these developments.
The CFO may now increase or add resources as required to a business solution, as well as cut down on their use as demand levels out. This enables the CFO and staff to stay in step with every business cycle.
The use of these flexible cloud-based systems has several additional advantages. These advantages include the potential to swiftly connect with clients anywhere in the globe, as well as the ability to use fewer pieces of equipment and energy.
Adopt the Digital Revolution:
The CFO has the power to assist firms in successfully embracing digital transformation. Individuals have access to all the information required and are knowledgeable about how to use it effectively to make wise judgments.
Additionally, CFOs have a crucial role as intermediaries between internal C-level executives, owners, and other stakeholders and key parties like clients, partners, or investors.
By integrating financial goals with innovation and customer focus, CFOs may significantly contribute to the success of a firm.
How Successful Are Professional Service CFOs?
In professional service firms, managers who can successfully integrate coherent strategy with change management abilities are the most productive.
The ability of the CFO to recognize and respond to trends has improved as they have become more decision-oriented. However, not all financial executives are qualified to fill this position.
Typical explanations for this include:
Risk Adversity: In many firms, risk management is a key duty of the CFO. Dealing with aged, mature infrastructure and procedures might result in a narrow emphasis on issues rather than more comprehensive solutions.
Insufficient Energy or Resources to Handle New Demands: Accounting leaders already devote a substantial percentage of their time to planning for the future in other leadership roles and supervising the execution of organizational projects. As a result, CFOs have fewer opportunities to manage increased time demands.
Minimal Strategic Leadership Abilities: Professional service firms frequently promote individuals based on their leadership abilities, such as how long they have worked for the company or how many hours they have billed. In difficult circumstances, these traits may not necessarily translate well to successful leadership.
Wrapping Up:
A modern CFO may significantly boost an organization's chances of success since the cloud offers significant potential for cost, time, and stress savings. Today, many cloud service providers working with CFOs invest more time, energy, and resources in security than the businesses themselves.
You may deduct a large portion of your business expenses by working with a qualified IT consulting service provider like Aegis. Our experts assist businesses in determining the optimal cloud-based solution for their needs, one that might improve productivity and deliver better.
CFOs may manage their daily IT operations more effectively by collaborating with our reputable managed IT companies for data analytics Solutions. These professionals assist in ensuring that the technology used in the firm is operating at its best, executing upgrades regularly, and guarding the organization against cyber attacks and downtime.
Our proper cloud solution provider may provide CFOs access to a wide range of technological know-how, save expenses, and decrease risk.