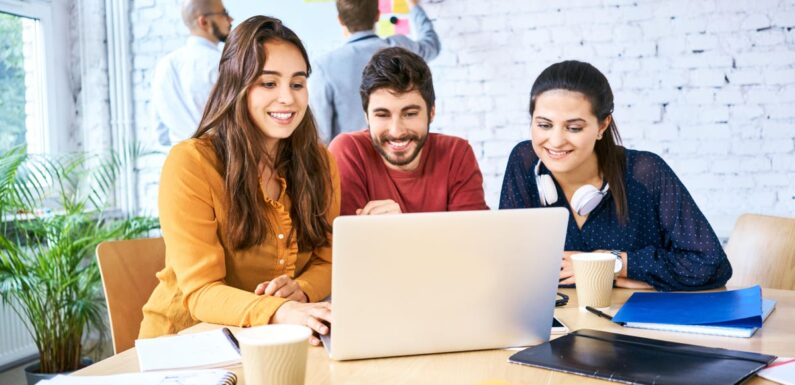 Most people will read this title and stop for a second to think about what it actually means. It's a sad thing but the reality is that most people without the right help, go through life without obtaining their full potential.
Unfortunately, finding employees that take these unfair advantages is not unheard of. One article that caught my eye was the story of an employee who swindled 45 lakh rupees from his business owner, who owns a grocery store in Chennai.
That's why all employees are being interviewed to ensure that this kind of fraud is avoided, according to the News 18 article.
Articles by journalists can often spark multiple debates, with each side trying to one-up their adversaries. What do you do as a business owner when it happens? Some people think you should always watch over your employees, while others believe that the solution is to stop hiring those who display such behavior.
Sitting for an hour every day and scrutinizing the reports that have been finished before closing would take away from time with family or relaxation that could be equally as important. Reconciling bank deposits with your books would have a negative impact on getting work done more quickly and easily.
They should appoint an HR Manager to oversee the process. What do you think?
Though this might help, these might not be the best solutions to alleviate your concern.
We need to adopt proactive security management, which includes steps to prevent incidents before they happen. Examples of such steps include conducting a risk assessment, implementing a business continuity plan, and establishing incident response techniques.
These measures also set in place the necessary techniques and procedures to mitigate any damage caused by unforeseen circumstances.
Let me use this example to illustrate how it applies to security management. One of the worst things that a supermarket owner can experience, for example, is when a trusted employee starts stealing from him or her.
What could the supermarket business owner have done to avoid this unfortunate theft?
It's no doubt that the thought of someone else clicking "destroy" and endangering what we have worked on can be excruciating. Sadly, it happens all the time. So why don't we take steps to save for a rainy day?
There are three stages to managing any illness, which can be summarised as:
Precaution
Implication and addressing ad hoc
Traceability and re-building to prevent future
1) Precaution
Preventing oneself from falling sick is always better than as opposed to just relying on getting there by chance. The best way to do so, it following hygiene rules and not let others use our personal products/gadgets without consent.
The supermarket owner could have made sure that the safe is not near an exit, or prevented it from happening in the first place. The employee had been editing the bill without being aware and swindled the extra cash.
This issue could have been prevented if the owner had an approval mechanism in the billing software that only allows selected roles to update sensitive information on a bill
Last year, Swil introduced POS-based security. This new system prevents unauthorized access to vital business information by implementing a user/role-based system.
There are password restrictions you can set for just about every screen or menu. You may have a concern like other employees will edit the bill.
There is also an option for using biometrics to gain access, which adds another layer of security to keep sensitive operations under lock and key.
2) Implication and addressing ad hoc
So, even when you take preventive measures, it's still possible for you to get infected. But how do you know that this is happening? Your body sends signals such as sore throat, fatigue, and cough as symptoms. So it's time for you to address the problem before it gets worse.
That's what our supermarket owner would have got, had his billing software alerted him when the employee tampered with the billing. With alerts, he would have been able to immediately stop theft.
3) Traceability and Rebuilding
So, my body has sent signals that I am ill. I need to help my doctor understand the cause of the illness and prevent it in the future. Do you have any questions or comments regarding what's been going on with me?
Supermarkets need to protect themselves against theft. One way of doing so is with the use of RFID tags that can be used to detect defrauding employees by the wrong billing of items or by getting caught trying to return goods for which they haven't paid.
Falsifying accounting entries is never good for a business, so we are requiring companies to have an auditing system in place from April of next year to track fraudulent changes.
An audit trail is a valuable tool that can document what was done in the POS so you can track and review anything fishy going on.
You have full control over an employee's every action, including what they buy in our store.
Audit reports give you thorough information about what an employee does on the POS, from creating, editing, or billing anything. This includes the when and where it's done as well as who has done it.
How SWIL software helps businesses to stop Fraudulent Activities
SWIL software is a fraud prevention software that helps businesses to stop fraudulent activities. With SWIL, businesses can get rid of the hassle of manual and tedious tasks like fraud detection, risk analysis, and compliance.
It is software that provides fraud prevention solutions for businesses and consumers. It has the ability to identify fraud by analyzing voice recordings.
The software uses machine learning and natural language processing to identify fraudulent activities, including phone scams and fake account openings. SWIL is the only software in the market that provides a complete solution for fraud prevention, including alerts, investigations, and enforcement.
SWIL software is the best solution for businesses that are looking for an effective way to detect fraudulent activities. The company claims that its technology can detect fraud in less than 10 seconds, compared with the standard of 15 minutes or more.
Conclusion
Whenever we read unfortunate news, we tend to empathize with the victim and move forward with our activities because it's not always about us.
And we all think "It will not happen to me." But it might and it could be very bad. When a business owner does get hit by cybercrime, it's devastating and no one wants to go through it.
That's why so many companies are building their business on the foundation of two strong principles – trust management with employees and security management with AI.