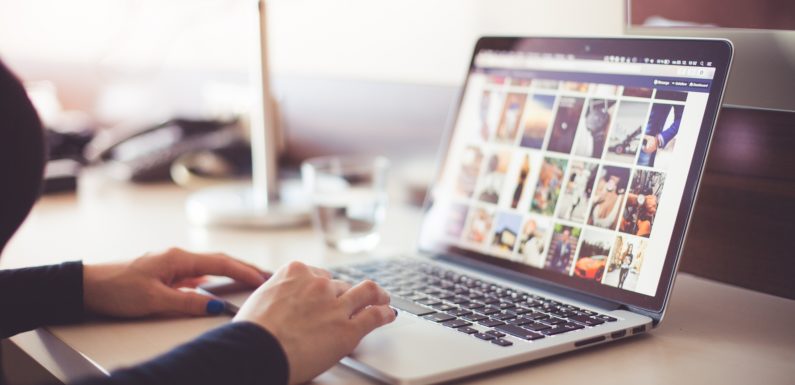 As a business owner, you are aware of the tremendous competition that exists in the business world today and especially in a modern era of marketing over the internet. For business owners, it is vital that they should have a business website up and running which will cater to digital transactions and brand promotion of the business.
However, just having a business website will not improve your business and increase your revenues. You need to ensure that your business page is adequately optimized for search engine results, that is, it is search engine optimized. This article will help you understand why and how Instagram is most ideally suited for search engine optimizing your business website.
Using social media and Instagram wisely can be beneficial
The multiplicity of social media applications and their worldwide popularity is a trend that marketing experts must not ignore. Using these social media platforms properly can help to boost your business website's search engine ranks and improve your page's visibility immensely.
Of all the most popular social media applications today, Instagram is the most preferred and popular app among consumers worldwide. Instagram has over 400 million users and a monthly average of 800 million active Instagram users worldwide.
Every day, millions of posts are made on Instagram. Business owners have to take advantage of this phenomenon to promote and market their wares, products, and services so that they can increase their revenues and expand their business. Instagram can make a small local business go multinational in a matter of a few months – such as the power of social media and search engine optimization.
How can Instagram boost the SEO of your business website?
Below, we have a list of methods and ways by which Instagram affects the way your business website appears in search engine results:
Potential for marketing on a grand scale
A lot of recent studies from reputed institutions have shown that the large numbers of Instagram users account for making Instagram the largest global marketing platform. If business owners can grasp the correct marketing technique on Instagram, then they will get millions of followers easily. This will make it easy for marketers to promote their wares to a worldwide audience.
Audience reactions on these posts can propel the standing of your brand's image exponentially. Link your posts on Instagram with your business website. This will drive visitors to your Instagram page to your site. The number of visitors your website gets will influence your search engine standings also.
Share interesting photos and content for this market
Understand the immense significance that Instagram has in making more and more people become aware of your brand identity and then to link consumers with your brand. As you start posting jaw-dropping amazing content on Instagram daily, you will start appearing in the feeds of your followers on a regular basis. Gradually, more people will be learning about your business, the products you have and any upcoming promotions that are on the way.
With time, you can post content other than your products, like social events and community activities organized by your company. This will help to develop and influence how your company is being represented and perceived by the general public. These tactics will all combine in promoting the awareness of your brand among people, and thus it will give your business more exposure.
Audience reactions
Just creating an Instagram page and curating selected contents will not help to grow your business. You need to ensure that your posts are getting enough reactions. You need to make your followers react to your posts; they must like your posts and add comments.
Try posting interactive content every once in a while, to get people talking. You have to engage your audience constantly. There are various of doing this, from organizing competitions to polls to offering special discounts. You have to devise a feasible strategy. But always, remember that engagement is the key to success on Instagram.
Search engine optimization
All good search engines like Bing, Yahoo, and Google, have special analytics that monitors business profiles on Instagram. As you link up your Instagram business profiles and other profiles on social media platforms with your official business website, you will be conveying a message to these search engines that you are giving primacy and priority to social media platforms. This is vital because search engines desire this and will show your website more frequently in search results. You have practically done SEO at no added costs.
Despite all of these methods and the huge potential for Instagram to boost the search engine ranks of your business website, it is important to remember that you must engage your audience, a novel way of doing this is by visiting this link https://gramblast.com/buy-likes-on-instagram.
Getting into partnership with a non-profit charity
Many individuals like to support those firms that prefer doing something for the society and community. There is no need to help all the time directly; indirect help is also a great option. You can simply just share a part of your profitable amount with the non-profit organization that is related to your niche or industry.
You can even go ahead and raise fund for a cause which you care about as well as send your office employees on service tips etc. This can indeed prove to be a great idea for your website and business in general. There is no doubt that it is highly beneficial on Instagram where images speak the words.
Conclusion
Today business owners are aware of the fact that the business world is going through a cut-throat competition with the rise of the internet and the popularity of social media globally. Entrepreneurs are constantly fighting for the top spot to get more and more customers. Search engine optimization is vital to make your business website get high ranks in the organic search engine results, and that will make your site find the topmost spot in the search results and thus will go on to drive increased traffic in your business pages. Instagram is ideal for search engine optimizing your business website. You will get more visitors to your website, and many of these visitors are potential customers.