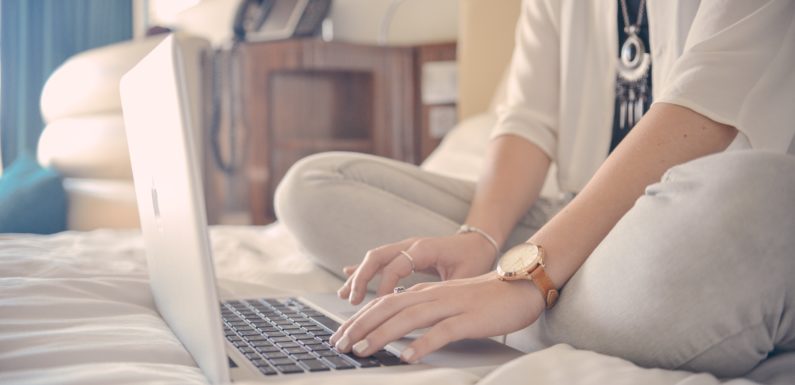 It seems to be getting more difficult to find guest post placements. In fact, you might really be wondering how to get those coveted free guest post placements. The simple fact is that websites know that accepting sponsored blog posts is a wonderful way to monetize their websites.
As the guest blogging trend continues to thrive, those website owners who do accept free guest posts are quickly tired of being hammered with requests from low-quality websites. Moreover, these post pitches are peppered with poor language choices, typos, and boring content ideas.
I am sharing some of my thoughts on this topic. I'm in a unique position. Because I am a professional content writer, I look for free guest post opportunities almost daily. On the other hand, I have both a professional website and a personal blog. Both of these receive guest post requests every single day. I am positioned to clearly view both sides of the argument.
Because I do know that getting high-quality free guest post placements is becoming more challenging by the week, here are some easy tips.

7 Smart Tips for Getting Free Guest Post Placements
One: Check Your Spelling and Grammar
This is a time to go back to basics. Website owners receive multiple requests for guest post hosting on a daily basis. I receive at least 2 to 3 pitches emailed to me every day on my own freelance writing website and about 10 per day on my DIY blog.
It surprises me to see how many of these pitches are submitted in amazingly poor English. I've asked a couple of other blogger colleagues, and they all stated that they delete these requests.
This sends a message that the final work will be unacceptable or require edits that busy bloggers don't have. So, please go back to basics and check your spelling and grammar.
Two: Give a New Twist to An Old Idea
When you need to guest post, you're probably covering a topic that's been shared before. This is no surprise, given the sheer volume of content out in the blogosphere.
Instead of re-writing the same canned information about Top 5 Ways to XXXX, give it your own spin.
Do you have personal experience or first-hand insight? Can you share a quote from a friend who's an expert on the topic? Is there a little-known fact that you can expand upon?
Lure in the website owner by hinting to this fresh take on the content when you pitch the idea to her. However, keep the meat and potatoes on your own plate until she's agreed to host your content.
Three: Ask Politely
When you're pitching the title to a blogger, ask them politely to host your guest blog. Use whatever language is appropriate for your industry. Ask them if you can send them some content. Don't tell them and force an article on them.
This sounds pushy. Indeed, the blogger will probably delete your email. Although this may be an unfair assumption, the blogger might assume that because you came across as pushy that your content will be pushy and spammy.
Four: Respond Promptly
If the blogger asks some follow-up questions, respond promptly! They may be testing your tenacity.
I mentioned that I receive several guest blog inquiries on my DIY blog each day. I do accept guest posts. However, I usually respond back with a simple follow-up question to the initial email. It's usually a question about when they are submitting or if their photos are royalty-free.
Over half of them never respond again. My assumption is that they were looking for the easy opportunity. Am I right? I don't know, as they drop like flies when I send back that response.
Five: Share the Goodies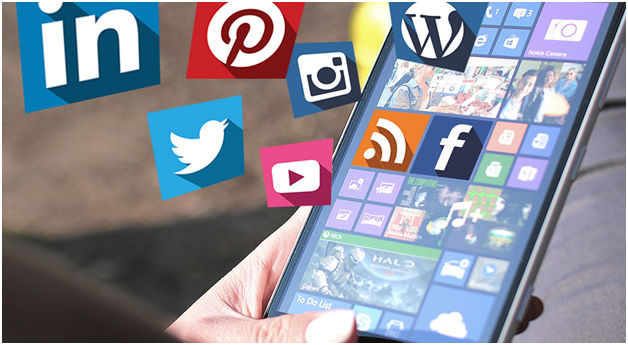 In your pitch, offer to share the content on your social networks. This adds value for the blogger, as they may want the extra social media exposure. In addition, it offers them the opportunity to reciprocate and share your guest post content with their followers.
Six: Read the Fine Print
Before you pitch a content title, visit the blog. Take a quick look at what types of content are available to readers. Check for a "Guest Post Guidelines" tab. All of this will give you insight that can help you craft a guest blog pitch that will pique the blogger's interest.
When you're sending the pitch, it doesn't hurt to mention that you read–and will respect–his guidelines.
Here's an example of how this can work to your advantage. My personal blog is called DIY Home & Garden. As the name implies, I blog about DIY projects, home-related things, and gardening.
Recently, a commercial office furniture store pitched me an article idea on "How to Choose Commercial Office Furniture." I passed on the idea as it's not what my readers expect. They regrouped and send me a revised title: "5 Best Benefits of Commercial Furniture in your Home Office." Bingo! I'm hoping they follow through, I'm excited to read it!
Seven: Meet Your Deadlines
I will share a final tip. Deliver the guest blog when you promise! This is the professional way to handle your business. If you promised to send an article but find yourself in a time crunch, hire a freelance writer to help you out. The blogger won't know the difference.
This timely submission will accomplish two things. First, you'll get your valuable content (and backlinks!) published. Second, you'll help keep a blogger happy to accept free guest posts.
To Conclude
It's becoming more difficult to get free guest posts. Bloggers are using guest blogs as a means of monetizing. In addition, they are too busy to respond to poorly-written requests or wait for a follow-up that may never happen.
While you may get frustrated with bloggers who don't accept free content, look at it from a blogger's point-of-view. Consider the fact that their business (their blog) is as important to them as your business is to you. Perhaps you will approach pitching guest post ideas with a whole new mindset.