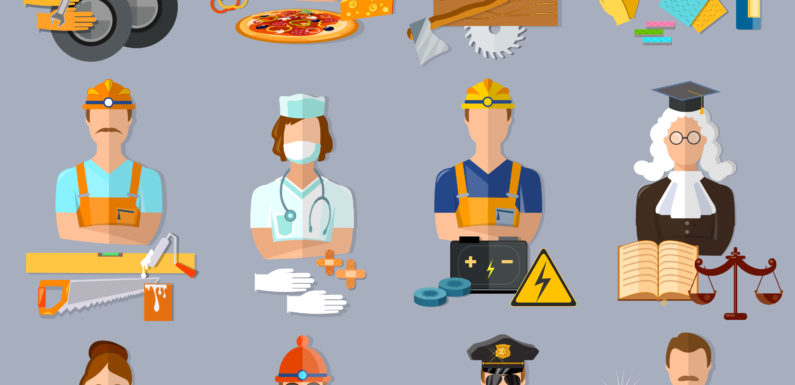 Once upon a time, getting a personal service at your doorstep was a luxury. Only the elite and rich upper class had that privilege and the common man always looked up in awe at them. With the new spate of on demand mobile apps, luxury has become affordable. The era of luxurious living at economical rates is here.
Thanks to the invention of smart on demand mobile apps, the common man can now have any service he wishes at his doorstep at a price that he can afford! Whether it is a personal chauffeur or a gourmet meal delivered to your doorstep, you can get them and more just with a few taps on the app. wherever you are, at home, in your office, at a party, hotel or even hospital, on demand services will reach you wherever you are.
If you are still new to what is available as far as on demand apps are concerned, then it is time you found out the top ten services you can get at your doorstep without getting off your couch!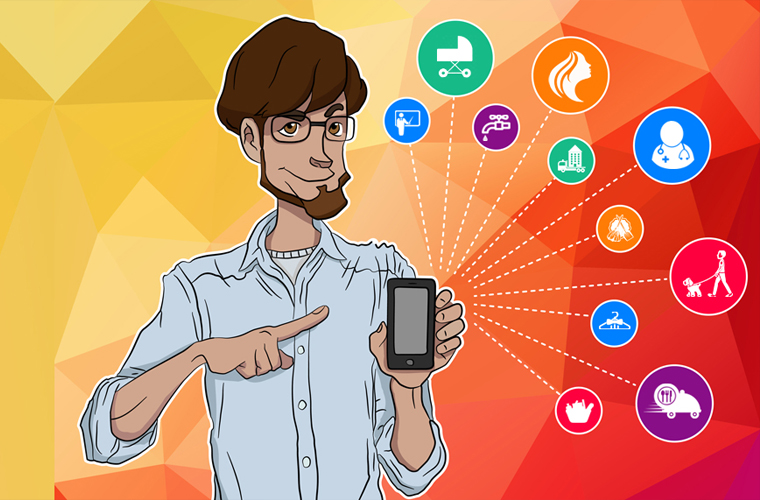 Postmates Clone
If you want to send gifts or parcels, or any other commodity or document, that can be arranged on your terms and times, thanks to the on demand delivery app. Not only is the service speedy, it is cost effective too. It is also a very secure way of getting your deliveries done because the courier can be tracked at all times by both the sender and the receiver.
On Demand Beauty App
The app that gets beauty treatments delivered to you. Book a haircut, pedicure, facial, manicure, makeup or any other beauty treatment you want and you will be transformed in no time, thanks to the on demand beauty apps. Glamour in a jiffy has never been so good!
Uber for Massages
Filling a bit out of sorts? Bodyache that needs a soothing and healing massage? The on demand massage app allows you to get a professional massage in the comfort of your abode. You can opt for either male or female masseuse. Choose your therapist, and the treatment type and a professional massage will be deliver to you in no time leaving you feeling all relaxed. The price of this service is easy on your pocket too.
Uber for Dog Walking
Are you are so busy professionally that you cannot take your pet out? Or you fancy having a lie in over the weekend?  Worry not. The on demand app for dog walkers allows you to select a dog walker that will take your precious pet for a walk at the intimidated time so you can have that lie on or finish whatever your tasks. All dog walkers are highly trained and vetted so you can rest assured that your pet is in the best of hands at all times.
Uber for Doctors
Too ill to go to the hospital? Or you cannot get time off to visit the doctor? The on demand app for doctors will ensure that you get medical help whenever you want it, wherever you are. Highly qualified and experienced doctors are available at all times, whatever your illness. A personal doctor just for you!
Mobile Car Wash App
Have you ever wondered how easy it would be if you could get your car wash whilst you went to the barber or did your weekly shopping? You no longer have to wonder because that is exactly what you will now be doing – getting your car wash whilst you tend to your chores! Cost effective and time saving too!
Uber for Towing
Isn't it frustrating when your car breaks down on the motorway or even in the middle of nowhere? You can now lay your frustrations to rest as the on demand app for tow trucks will get your vehicle to the nearest service station from wherever you are, that too as soon as you request the services. No more waiting on the motorway for help!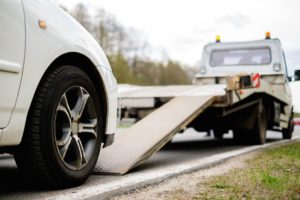 Uber for Escorts
Need someone to hold your hand whilst you go for that all important conference? Or have a need to "fit" in with the crowd? The on demand app for escorts allows you to choose an escort of your choice. Who will accompany you to all your meetings and functions, and blend in perfectly with your friends, so that you will not look like Billy-no-mates.
Uber for Maids
The ultimate cleaning app will keep your house looking spic and span at all times. Book a cleaning service, put your feet up and enjoy your favorite program. And read the latest novel whilst the cleaners do what they are good at – cleaning your home.
On Demand Tutoring App
Need extra coaching for your child but not on a regular basis? Worry not. The on demand app for tutors allows you to book a tutor whenever you need one. No monthly contracts too. Pay as you book!