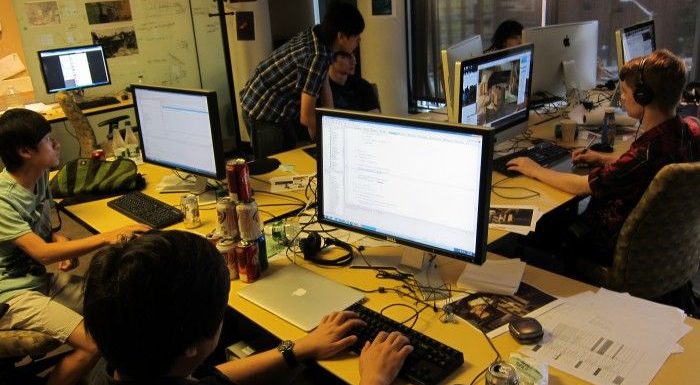 If you're bored but don't want to go out and spend a lot of money, then don't worry. You have almost unlimited entertainment at your fingertips. While many games, sites, and programs try to part you from your hard-earned cash, there are many that are completely free. Below we outline some of the best ways to entertain yourself online without spending a dime.
Play Flash Games
While the latest PC games aren't cheap, there are also many free ones that can keep you occupied for days or even months. One of the most common types of free games is those based on flash software. These games are easy to make and easy to run straight into your browser. You will find literally thousands available, such as Agame Cube Crash. They cover all kinds of genres including FPS, RPG, and adventure, so you sure to find one that you can get into.
Build A Website
Playing around with the building blocks of a website can be a lot of fun. What's even better is that you can do it for free. WordPress has free plans that allow would-be site developers to get a taste.
It could be as simple as starting a blog or building a more advanced platform. Either way, playing around with site development tech can be fun and help you develop handy skills.
Check Out Kindle's Free Books Collection
If you're an avid reader then you actually have access to a vast library without having to leave the house. Amazon stocks many free, public domain books for its Kindle app. While many of the books are classics and maybe over 50 or 100 years old, they are still a great read.
Furthermore, Kindle offers a limited number of free copies when a new book is released. You may get lucky and be able to score a free copy of the latest bestseller.
Take Surveys
Taking surveys can actually be a lot of fun. You will also have options to choose ones based on topics you're interested in. On top of this, you may also get paid. Check out this list of the best survey sites.
Watch Documentaries And TV Shows On YouTube
You don't need to browse through TV channels anymore. Rather, you can jump online and browse through thousands of YouTube channels. You can find anything from the latest documentaries to homemade TV series, and it's all free.
Take A Free Course
Want to learn to code or expand your knowledge of geography? There are free courses available online for pretty much any topic. While the sites offering them are numerous, a good starting point is Khan Academy. The site is completely free and contains more courses than you could complete in a lifetime.
Final Thoughts
The next time you're bored, you should give one of these ideas a go. You will be able to entertain yourself even if you're completely broke. You may even be able to develop new skills and make money.