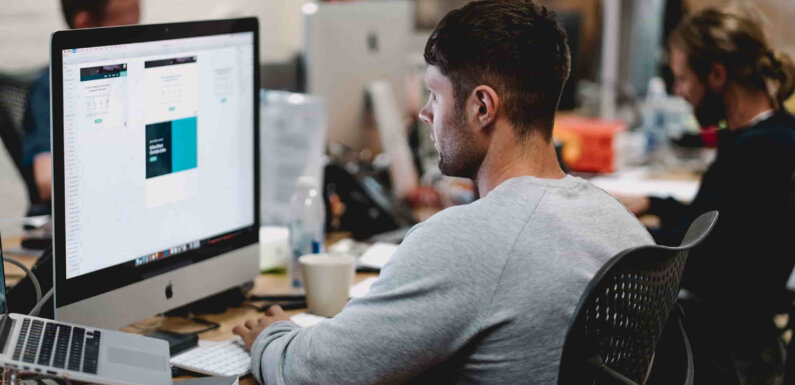 It is crucial for designers to create a professional logo design that can fulfil the requirements of businesses, symbolizing their brand identity and telling their brand story. They also have to ensure they follow the requirements based on the logo or graphic design briefs given by their clients. A logo has to be distinct, memorable, and timeless, conveying a brand's message at a glance and setting it apart. It should be visually appealing for the target audience. Designers, however, sometimes end up making some common logo design mistakes that can be costly for businesses and drive customers away. Let's go through some of the major mistakes that designers should avoid to create a successful logo.
1) Copying a logo
Designers fail to design a unique logo, copy from other designs or create a design that resembles a competitor's design. Whenever they like a logo, they just change the fonts, colors etc. and make it their own.
The sole purpose for which a logo is designed is to represent a brand in the best possible light. By copying a logo, you can negatively impact a brand and even get penalized. You shouldn't copy the logo of a successful brand with the hope to earn money fast.
It is also important to analyze the logos of other brands to ensure that your logo doesn't look similar to theirs. For example, The logo of the BYD car company looks similar to BMW's.
2) Completely following the trends
Sometimes designers design a logo completely based on the latest trends. A company's logo has to be timeless, and if you design a trendy logo, it will get outdated soon. You can follow the trends, not excessively relying on it and making sure that the logo is long-lasting. Use neutral colors and readable fonts to design a classic and evergreen logo that is time-tested.
BBC has its logo since 1997 and still isn't outdated.
3) Overly-complex design
Having a minimalist and simple design wins over a complex design. If you design a logo that is complex, the target audience of a brand will find it difficult to understand the message it wants to convey. If the logo has too many colors, a bad combination of typographies, and a lot of icons, it will not only look complex but will also not be able to represent a brand. A logo should be simple enough to be in the minds of the customers forever and not lose its impact. Avoid using extra effects if not required. If the logo is complex, brands can't use it in different mediums like print and web. Below is an example of a complex logo:
4) Typography
A lot of designers make mistakes in selecting the typography while designing a logo, making it look unprofessional. You need to be careful in choosing the typeface, which should be a reflection of a brand. Using different types of fonts together can spoil the design of the logo and distort a brand identity. Maximum two types of fonts is recommended, and using odd fonts should be avoided. Choose the fonts that are unique, representing a brand's visual language and conveying its message. You also need to pay attention to the spacing and sizing of fonts.
Before choosing the font, you have to understand the brand, and the role fonts will play in the logo design, also using negative space if suitable. Below is the logo of FedEx having a right-pointing arrow created with negative space in between E and X. It has simple yet effective typography, having won many awards worldwide. Through the logo, the company wants to convey that it is speedy, trustworthy and forward-thinking.
Choose typefaces based on a brand's requirement, making a bold impact if needed or lending sophistication, making sure that the letters are readable. Use hierarchy to highlight some letters or aspects of a logo for better emphasis.
5) Improper colors
One of the biggest mistakes that designers make in designing a logo is selecting the wrong colors. When you are choosing colors for a logo, understanding the psychology behind them is crucial. You should use colors that suit a brand's personality. When you are combining colors, choose the ones that match each other and make a brand memorable.
For example, Google has used different colors in its logo that captures the vision of the company. The graphic designer, Ruth Kedar, who created this logo showcased that the technology giant is accepted and recognizable worldwide just like the primary colors. 'L' has a green color symbolizing that Google doesn't follow the rules. Improper colors will make a logo look clunky and will confuse customers, driving them away from a brand.
6) Raster images
A logo should be of high quality. Raster graphics have pixels, whereas vector graphics have precise points. Raster images (e.g., PNG, JPEG or GIF) cannot be scaled as scaling makes them blur and pixelated, and decreases their quality. Logos made using Adobe Photoshop are raster images. Vector graphics are a better option designed in software like Adobe Illustrator, allowing scaling to any size. Vector graphics will allow you to share your logo across varied mediums.
The below image shows the differentiation between a raster image and a vector image.
7) Stock images
Many designers use stock images, which is not at all recommendable. The purpose of a logo is to make a brand look unique. A logo should be distinct and original. You should create original vector images and avoid using stock images to save the brand from problems with copyrights and any legal action.
Winding it up
If you design a logo keeping the above points in mind, there won't be any looking back. You should remember that a logo is an important part of a cohesive branding system. It is vital to ensure that the logo can communicate what the brand is all about, capture its voice, and build an impressive visual identity.