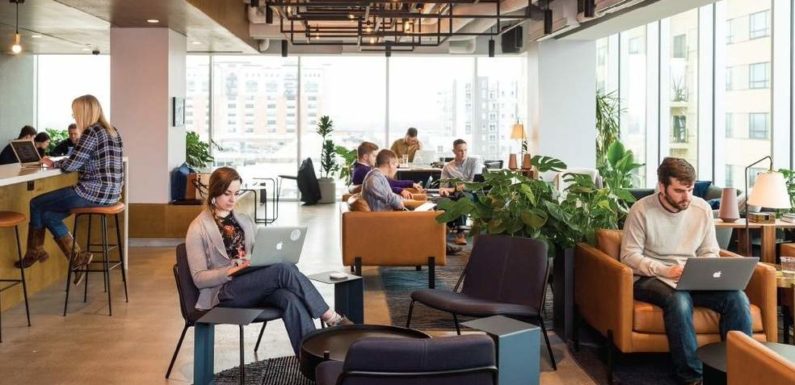 Customer relationship management, commonly known as CRM, is an efficient platform that enables the management of a company's interaction, with its existing as well as prospective customers. It is instrumental in analyzing the data pertaining to business contacts, thus resulting in improved relationships. This is particularly useful for customer retention and improved sales growth.
Customer relationship management software is designed specifically to automate the entire gamut of activities concerning customers. These activities include marketing, sales and service.  The software effectively streamlines the customer and prospect data storage and management.
The advantages of using an all – in – one CRM software that integrates sales, marketing and customer support is that you can use the CRM software for different variety of purposes such as lead generation, lead scoring, social media presence and evaluation, email campaigning, and appointment scheduling among others. The best part is you can track what is gaining traction with the client, what is sparking their interests and what is not.
The customer relationship software provides all the details, a 360-degree customer overview, thus facilitating better decision making. The 360 overview is made possible through intensive tracking done by the software pertaining to a variety of parameters, such as interaction with customers, sales funnel management, deal reports, historic deal closures among others. Thus, CRM software enables successful opportunity movement, across the overall value chain of a company, to finally culminate into deal closure.
CRM can be majorly classified into three types. These types include Operational CRM, Collaborative CRM, and Analytical CRM.
#1 Operational CRM
The main purpose of operational CRM is to optimize business processes for workflow automation, contact management, sales management, and lead generation. They are instrumental in streamlining different business processes including customer service automation, marketing automation and sales automation.
Analytical CRM, as the name suggests is used to suggest the best possible way to reach out to the customers. They provide it all the information regarding the current health status of the business as well as the customers, by analyzing data from a variety of perspectives. They are also instrumental in making organizations understand the sales, marketing and customer support effectiveness. All in all, analytical CRM aids organizations to make data-driven, analytically backed decisions for effective reach.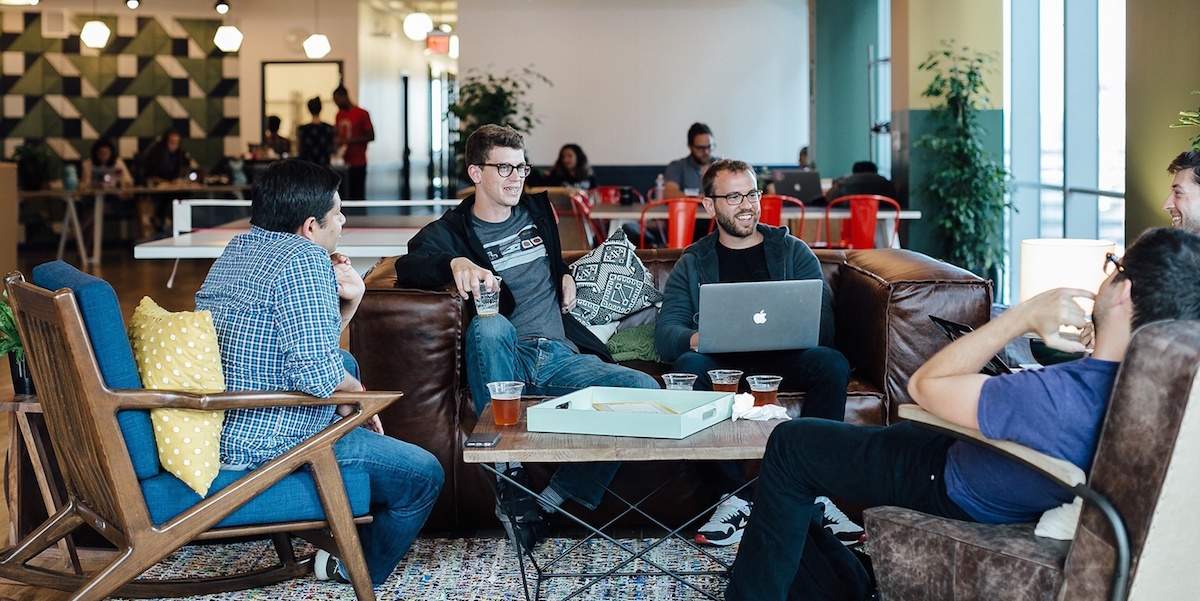 Collaborative CRM aids in information sharing of customers across the various verticals in an organization. These teams may include sales, technical support and marketing. The platform aids in the sharing of information from a single point of source, thus resulting in zero deviation. This information then can be used to align the working of all the verticals towards achieving customer satisfaction. The data in such platform flows without any hurdle, across the verticals. For example, a customer support team can provide feedback of the customer to the sales team in order to better optimize sales process.
A lot of CRM options are available in the market. Some of them are free. Let's have a look at the best CRM software available in the market.
One of the best CRM platforms available is Varstreet CRM. The platform is a quoting as well as an E-commerce platform, for VARS as well as other channel partners. The CRM platform was developed after working with different existing platforms and identifying their redundancies. The platform was developed so as to prove a user-friendly and easily adaptable experience for a wide variety of users.
Some of the features that the Varstreet CRM provides are Lead/Prospect Management, Opportunity Management, Activities/Tasks, notes, reporting, dashboard, and customers/contacts. The platform is ideal for resellers due to some of its features and back end support. The company provides a mobile quoting app to obtain quotes in minutes. IT also has features to remove duplicate data thus saving time for sales personnel. In addition, it provides ready connections with its strong distributor base. The platform also offers integration with almost all the CRM, ERP and accounting platforms. In addition, the company maintains a strong tech support team so that custom integrations can be done easily.
#2 HubSpot CRM
It is free and provides unlimited contacts and users along with features required to track, and nurture an organizations lead and customers. IT also provides the ability to integrate marketing automation of choice, and also provides tools to monitor and run email campaigns. The platform is ideal for small business owners as it is easy to use and has a custom sales pipeline.
The prime target of the platform are sole service providers and vendors, small and medium scale enterprises and is applicable in a variety of fields such as infrastructure, retail, accounting, and other similar niches. The company has also developed several advanced features such as Meetings, Messages, Sequences, Content creation tools, Email marketing, social media suite and Marketing analytics dashboard.
#3 Zoho CRM
It is mostly preferred due to its sales force automation. The plans of the platform are completely different in various aspects including sales automation equipment, communication channel availability, custom modules as well as a number of records. However, the company delivers continuous support, irrespective of the plan chosen by the user.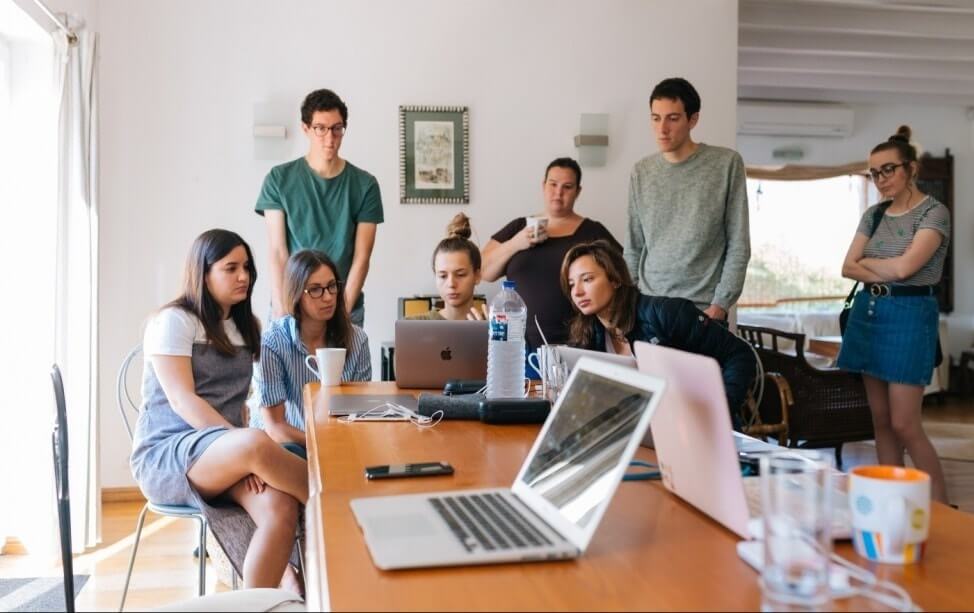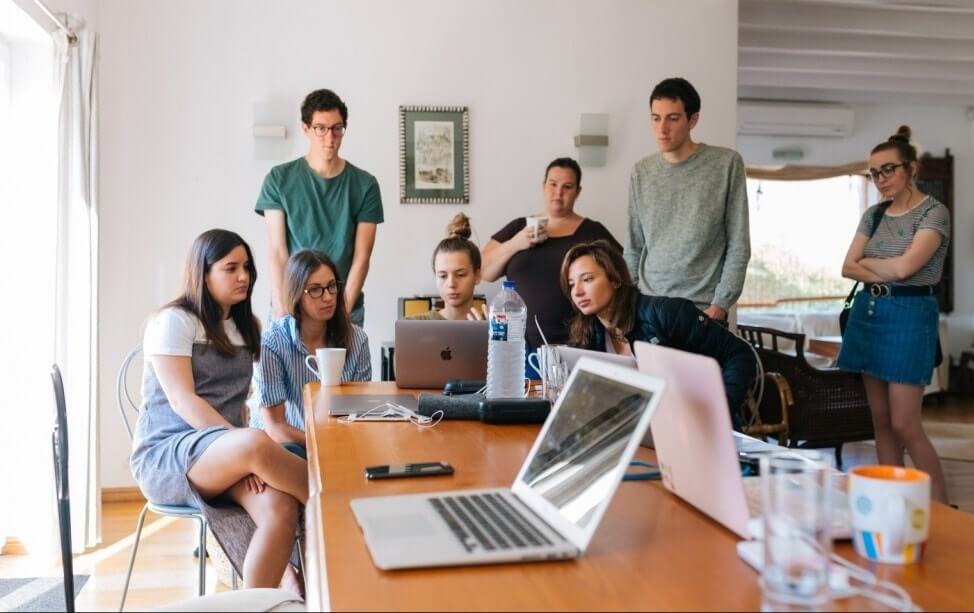 The free plan, is a unified, customer centrally designed, and is fully equipped to handle different purposes such as email marketing, project management, visitor tracking, social media marketing, and customer surveys. The company has developed mobile apps which are also available in the free edition.
The platform provides complete sales force automation, lead management and email marketing management systems, along with providing reliable analytical data, thus making it useful for Small and medium business particularly in the retail as well as the service industry.
#4 SugarCRM
It was the first digitized relationship management system to be developed in the industry and is particularly chosen for its experience. It is one of the few traditionally driven systems operating in the industry. However, the parent company of the product has taken efforts into making the product more contemporary and thus, has developed it into analytics and sales automation platform which can function in today's dynamics.
The free version of the software, provides an open source platform, and is built in the same way as its licensed version, by usage of components which are publicly available. Flexibility is an important aspect of the platform, and CRM applications requiring expanded flexibility can also be used.
Almost all of the essential features for lead generation are provided by the platform for free under its community edition. The platform has been developed to address the needs of a wide variety of users. These users include start-ups, developers, and large enterprises among others. However, the knowledge of PHP knowledge is essential to install it.
#5 Bitrix24
A compact platform, provides all its functions for free. Although, it has premium packages, the only difference between the paid one and the free version is the limitation pertaining to the different number of users. The free plan of the platform can inculcate as many users as the company requires. Almost all contacts of the CRM software, can be collated on a single dashboard in this platform, in addition to their management and contacting them through emails.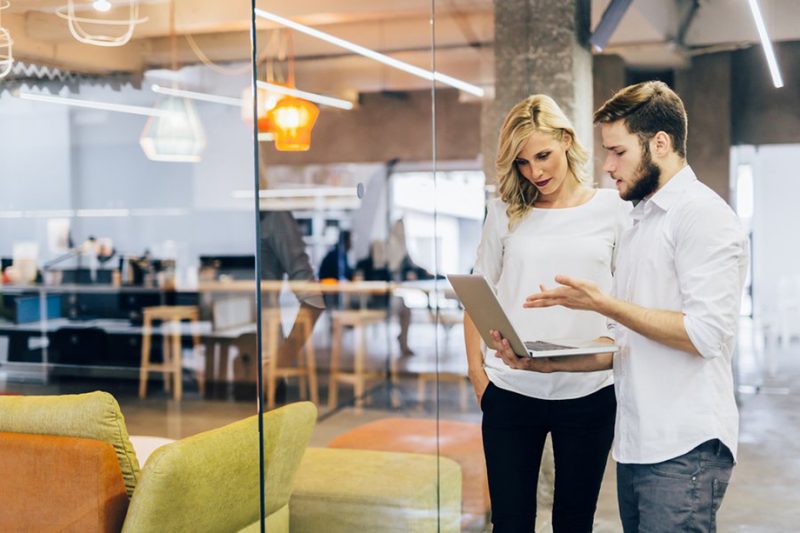 It thus provides better collaboration, thus, proving useful for businesses having small teams. It is particularly useful for comprehensive management of different projects, as it can be run on any device, platform, and operating systems and also offers easy embedding on app, website, and social media profile.
#6 Agile CRM
An integrated one stop solution that offers sales, marketing and service automation all in a single platform. Some of the features that are included in the platform include web analytics, management of contacts, sales tracking, and has a modern interface which is easy to use.
Some of the features provided by the CRM software include document storage, lead scoring, email marketing, integration of internal chats, management of tasks, and integration of marketing automation.
#7 Capsule CRM
A single hub that is used to manage contact leads, by using certain CRM features that are available to both, free and paid versions of the platform. The software provides efficient tracking of interactions on social media and has features to save the history of customers in such a way that it provides benefits to improve the quality of communication. The Capsule CRM, has features that will aid in the generation of new contact list, and will help in the categorization of them on the basis of interaction in them. Thus, it provides working on data other than you already have, thus opening new avenues for business prospects.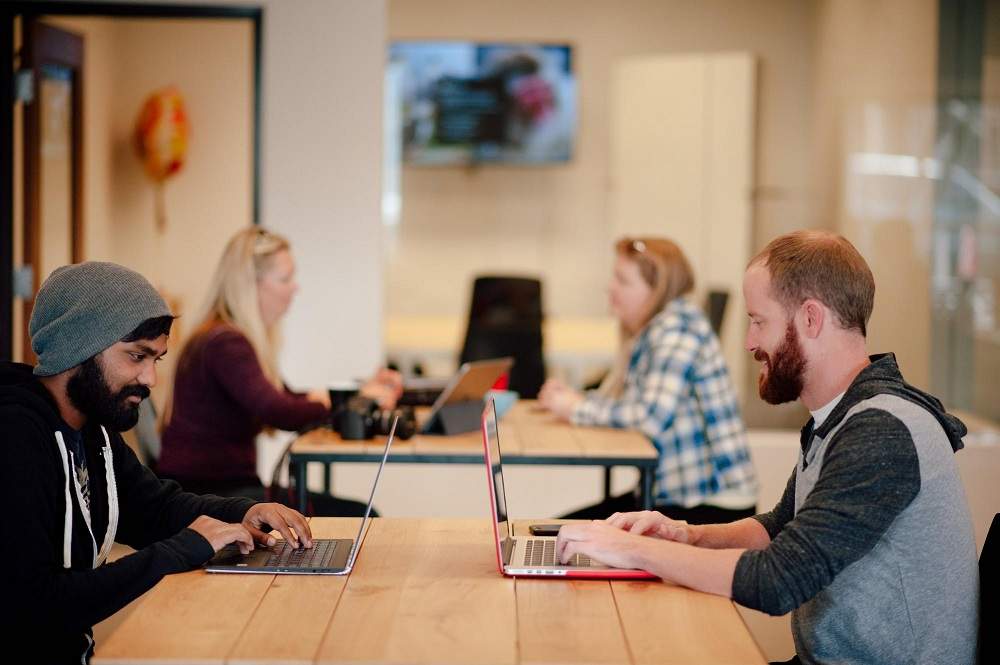 The software is particularly recommended for retailers that have a presence on social media, as it has inbuilt tools that collect data of customers and from all of their profiles. Small and medium scale enterprises, as well as sole enterprise, can benefit from the usage of the platform. The basic difference between the paid and the unpaid version is of the number of premium integration and storage, while technical support is equally available for both versions. The main benefit of using this platform is it provides detailed information of customers with a single click.
All in all, the CRM software is crucial indeed in today's competitive era. The splendid benefits of carefully chosen CMR are remarkable. Select the CRM that drives results and get ready to enjoy manifold benefits now.
What is CRM software used for?
CRM software is used for a variety of purposes. The usage covers a wide aspect of company functions. They are basically used to achieve increased productivity from company verticals such as sales, marketing and service. Some of the benefits that Customer relationship management software offers are sales automation, marketing automation and customer service automation.
Sales automation- an important feature of CRM
It helps in automation of the entire sales process, thus helping an organization streamline its sales process. The primary function of this feature is to generate and manage leads for acquiring new customers. It is instrumental in managing sales pipeline, thus facilitating more deals closure in less time, in addition to helping businesses reach more prospects. There are many features available to optimize and aid business growth. These include lead & contact management, sales reporting & forecasting, telephony among others. They are also instrumental in providing a better view on opportunity and contact management, as well as deal processing.
Marketing automation
Marketing automation is important in the sense that they help in finding the best possible ways to reach a customer. This feature is especially important as there a lot of marketing channels available in the market, and one may get confused regarding which to use. The feature comes with an array of options including lead scoring, lead generation, lead nurturing, and personalization of market, campaign management, workflow automation, and email marketing. They are instrumental in providing data and key insights pertaining to marketing channels such as social media, phone calls, video calls, paid ads, etc. These insights help in saving time, increasing in conversions as well as collaborations.
Customer service automation
Customer service automation, as the name suggests revolves around all the aspects regarding customer service. They are instrumental in providing businesses with best in class customer service, building and nurturing long lasting and strong customer relationships, and increasing the levels of customer satisfaction. These features include help desk ticketing, help desk ticket management, and management of customer support calls.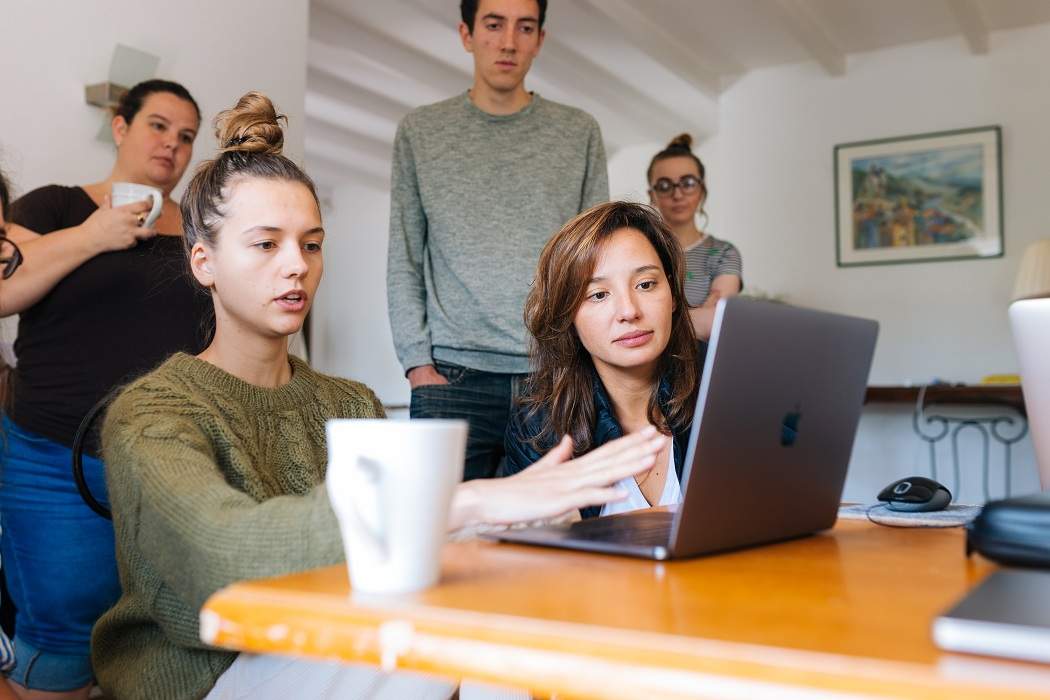 The main advantage of this feature is that it helps in tracking and monitoring the quality of customer support. In order to do so, it tracks and analyses key performance indicators (KPI) pertaining to the same. All in all, this feature helps in achieving some of the objectives such as better and improved customer relationships, response time expedition, higher and better first response rate, increase in retention of customers and a reduction of overhead costs.
What are the benefits of CRM?
The benefits of CRM software are huge. They carry out the quintessential function of collecting and organizing company data, to provide actionable insights for all. The entire stakeholders, verticals and decision makers get benefitted from using this software. The list of benefits is long and one can observe that the benefits cover and impact almost all the key functions of an organization.
Some of the benefits and advantages of CRM software include enriched products as well as services, greater marketing ROI, good sales metrics, accurate forecasting of sales, increased productivity, enhanced management of contacts, cross-team collaboration, empowered sales team and management, and reliable and accurate reporting.
All the verticals of an industry can benefit by using the CRM software. The sales team of a company can benefit by using CRM in such a way that they can better track and control their sales pipeline. They can track the progress of sale personnel and can easily track and control how well a campaign or an ad is doing, and what is working for sales and what is not. The CRM software ensures that the sales personnel spend less time uploading data and hence get more time to sell their products.
The entire lifecycle of marketing that is from inquiry generation to sales can be easily mapped through these platforms, thus greatly benefitting the marketing vertical of a business. Some of the platforms provide tools to input customer likes and dislikes based on their social media activity. This enables effective selection of target customers thus boosting the overall sales of the company.
The platforms provide easy tracking of all the interactions carried out with a customer on different portals such has twitter, mail, etc. This feature makes it easy for customer support teams to better resolve the query, without wasting times switching the portals. With a common portal available for communication, it is ensured that no interaction is missed and that proper attention is given to each and every customer reply and message. Thus, this ensures that no unsatisfactory response is given to premium customers of a business.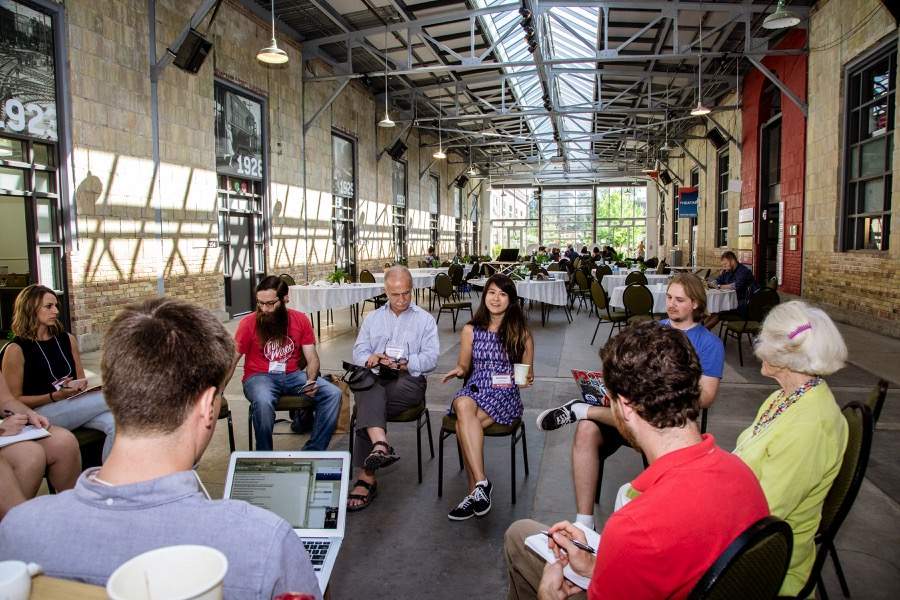 Customer relationship management software can better track and aid in proper management of the supply chain of an organization. CRM enables to add follow up, track orders, requests, mark them with essential notes, and can aid in staying ahead at each step of procurement. IT can also be used to compare the performance of suppliers, the lead time is taken and the contingencies that have occurred in the past so as to further optimize the supply chain.
The human resource department of an organization can also greatly benefit from the CRM software. They can aid in the proper management of candidates so that only the best can get selected and that no talent is ignored, can automate the onboarding process so as to reduce time, and can greatly help in the realization of retention targets. The platform can also aid in the identification of skill gaps and the analysis of future resource needs of different departments of an organization.
The different flow of information from various departments such as HR, sales, marketing, production, and customer support has to be properly managed in order to ensure the healthy growth of an organization. CRM does this effectively. IT translates this information into actionable insights thus benefiting the overall organization. All in all, an integrated view on each and every aspect is provided without loss of vital information. The better understanding of information, facilitated by usage of CRM, can create opportunities such as cross-selling and upselling, thus proving beneficial for company growth.
Successful implementation of Customer relationship management strategy is critical for business prospering. They are critical in the revolution of the overall business working and success. Some of these CRM strategies include Behavioural analysis and associated marketing, Decision support, Customer service integration, Customer relationship identification, De-duplication, and customer profitability, Data cleansing and customer intelligence benefits, Legislative compliance, and New proposition development among others. However, in order to properly implement the above CRM strategies, the organization have to be shifted from the traditional silo approach to a properly integrated CRM structure. Such endeavor often takes many efforts on the company part and a third party advisor may be appointed by companies, to streamline this shift.
Customer relationship management process can be briefly divided into five steps. These processes are aimed at learning more on the various aspects of customers and to achieve the ultimate aim of improving marketing productivity.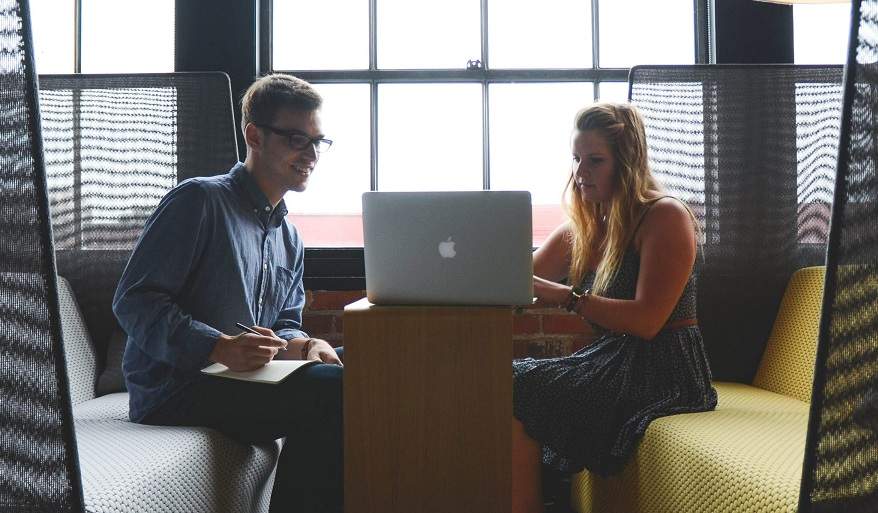 The five steps include Customer portfolio analysis, Customer intimacy, Network development, Value proposition development, and Customer life cycle management.
Step 1
In the first step of the Customer relationship management process, a decision is made regarding the selection of the most profitable customers in order to determine the target customers.
Step 2
In the next step, that is customer intimacy, familiarity is established with customers that are identified under target customers. Relationships are developed with the customers depending on various factors such as their birthdays, interests, buying behavior among others Each and every interaction with the customer is viewed as an opportunity to improve customer intimacy.
Step 3
Network development, the third step, involves the development of good and strong relationships with all the stakeholders that are critical to the success of the organization. The network development has to be carried out both, internally as well as externally, and may include internal targets such as employees and external targets such as suppliers, vendors among others.
Step 4
The fourth step is of value proposition development. As the name suggests, this step builds on customer intimacy by working on the information already gathered. Customization is a key aspect of business success. This step banks on customization, and is instrumental in building a value proposition, tailored to suit his exact needs. The aim of building such a tailor-made proposal is to ensure that the proposal not only adds value to the customer but also to the organization.
Step 5
The final step is the Customer life cycle management. It is the aspect that starts from a potential client and ends with the culmination of product or service. It is instrumental in the maintenance of the continual relationship with the client. Wide attention has to be maintained at this step as well as proper structure also has to be maintained. Organizations have to make decisions as to how will they manage the overall relationship structure with the clients. This step is especially important as it aids in effective customer acquisition as well as the very important, customer retention.