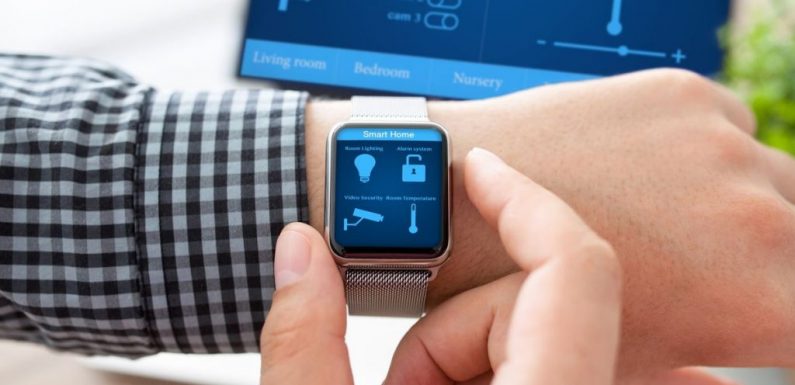 Whenever people think about technology and technological improvement, the first thing they think about are some major trends like interstellar travels, industrial improvement, and even some older Sci-Fi material.
In the past several years, however, some of the greatest technological improvements made were something that was relevant on a personal level. We are mostly talking about trends like the internet of things (IoT) and the way in which it will help make our homes smarter and easily controlled via mobile apps.
This alone is more than enough to prove that technology is forever changing the landscape of home improvement industry as we know it. This will allow us a greater customization of our lifestyle, a greener living environment and a much more convenient (even personalized) living space. Here are several trends that further support this claim.
Smaller homes
One of the reasons why real-estate prices in the first world countries are stellar is due to the fact that the living space is just ridiculously big. This usually results with almost 70 percent of Americans getting trapped in the endless cycle of debt. According to one estimate, the cost of buying a regular-sized American house over the course of 40 years, comes down to about $1,073,000. This is the figure you get when you combine the purchase price, the interest, as well as taxes and insurance.
On the other hand, one of the technological trends we are currently witnessing is that the devices, appliances and gadgets are getting more and more space-friendly. Just take a look at the present day flat-screen TVs and compare them to their robust counterparts.
Sure, they take up the larger surface of the wall, but this space is seldom utilized, to begin with. In other words, this might make technology breathe a new wind into the sales of the tiny house movement.
Greener living environment
Another trend we can expect to see in the nearest future is – greener households. You see, modern appliances are much less power-hungry, while some are specifically designed to be power saving. For instance, the device such as smart thermometer can be set up remotely, which means that you won't have to keep it up and running when you leave your home, in order for it to stay warm on your return.
You will be able to just turn it up on your way home or even have it do so automatically, based on your GPS location. The next green living trend that is currently picking up is the use of LED lights instead of standard incandescent ones.
This is only natural seeing as how a LED bulb produces 600 lm of light with as little as 10 W of power, while it would take 40 W for an incandescent bulb to do the same. Furthermore, every reputable LED lighting supplier has an offer big enough to sate any stylistic needs that a contemporary homeowner may have.
Augmented reality
Perhaps one of the trends that homeowners are the most excited about is the one of augmented reality as a standard e-store tool. Imagine a scenario where you are purchasing a new chair that looks amazing at the store (or e-store) but somehow doesn't fit your home later on.
Well, with the help of augmented reality store apps, you will be able to simply point your phone's camera towards the location at which you intend the chair to be and see what it will look like. Needless to say, even greater immersion of this kind might be achieved through VR, however, VR devices are still far from being standard in every household (unlike smartphones).
Access to more contractors
Finally, with the help of the internet, you will have a much greater access to contractors working in your area. While this is an old trend, every day, we see more and more industry-specific platforms emerging. Needless to say, on these platforms, you will be able to see more reliable ratings, reviews and comments, which will enable you to pick the right person for the job.
Even though this particular trend may fade in splendor when compared to the above-discussed three, it is perhaps the one that is available to the largest portion of the homeowner market and therefore probably the most impact one yet.
The primary role of technology is to make our lives easier. What better way for it to do so than to elevate our standard of living by helping us with our home improvement efforts. In this way, we gain more control over our DIY projects, more control over our budget and much greater options for customizations. A clear win-win-win scenario if there ever was one.