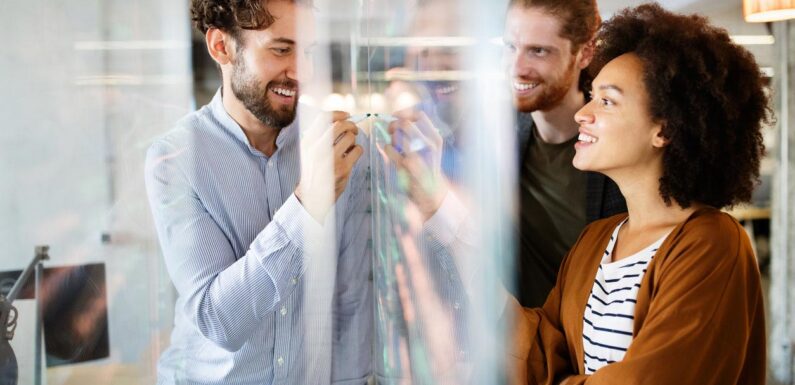 Staying on top of the latest technology trends is part of what aids the growth and success of small businesses. Now more than ever, technology is influencing the ways we live and work. Small businesses must keep up with the technology curve lest they want to lose opportunities to stand out. Indeed, technology adaptation is important for every business to stay relevant in a dynamic and ever-evolving business market.
Testing and implementing digital tools and strategies for your small business is no easy feat. But, investing in emerging technology will pay off in the long run.
The benefits of prioritizing technological advancements and technical support are endless:
Streamlining operations
Boosting efficiency and productivity
Creating innovative products and services leading to an increase in revenue
Here are some software development trends that will revolutionize the business landscape and take your small business to new heights.
1. Machine Learning (ML) and Artificial Intelligence (AI)
According to research firm Tractica, the total growth revenue for AI software is predicted to reach as much as $119 billion by the year 2025. Small businesses that leverage the rise of artificial intelligence stand to gain from massive growth and savings.
In addition, ML continues to dramatically transform every aspect of the business process such as
Internal operations
Employee management processes
Data analytics
Customer interactions
Problem-solving techniques.
More and more businesses are turning to AI to automate repetitive tasks. This enables small businesses to reduce expenses and empower the workforce to focus on more core aspects of the business.
With AI, small businesses have the power to offer more enhanced, interactive, and personalized experiences to customers. This technology improves productivity by reaching and managing a vast number of customers in less amount of time.
2. Blockchain Technology
There is no denying that new applications based on blockchain will continue to emerge in the years to come. Small businesses that adopt blockchain will not only cut costs effectively but also innovate transactions.
By investing in blockchain, small businesses can provide their customers with a more powerful and secure way to use cryptocurrencies and digital assets. This can have a wide range of applications for business operations—from promoting private, transparent, and fast transactions and efficient identity verification to boosting online payment systems.
3. Remote Work and Outsourcing
Even before the COVID-19 pandemic prompted a monumental shift to work-from-home arrangements, small businesses have realized the value of remote work. A new study found that working remotely will continue to bring productivity gains and even lift productivity in the U.S. economy by 5% beyond 2021.
Small businesses are compelled to reimagine the workforce in innovative ways:
Maximizing digital tools that enable their employees to collaborate and accomplish tasks online effectively.
Providing the crew with the flexibility to get work done no matter where they are
These adjustments in working conditions can further improve bottom line through cost reduction, greater productivity, and improved well-being.
Outsourcing software development is a surefire way for businesses to boost remote working capabilities. Small businesses can access the growing IT market and tap the right talent to develop custom software solutions for their remote working needs.
4. Big Data and Cybersecurity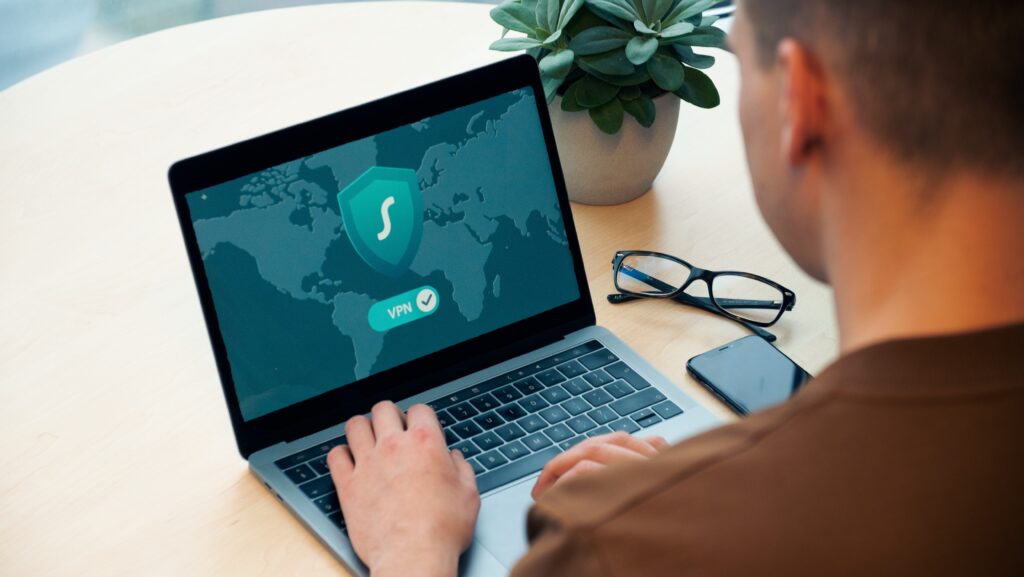 Cybercrimes are still on the rise and becoming increasingly sophisticated. A 2019 study by Accenture points out that small businesses are becoming a favorite of malicious hackers. With 43% of cyberattacks aimed at small businesses. Only 14% of these companies, however, are prepared to thwart such schemes.
Cybersecurity is crucial for small businesses as they move most of their functions online and into the cloud. A single data breach can cause serious consequences for any small business. This can result in financial losses, compromised operations, or severe damage to the company's reputation.
Small businesses should take a proactive approach to cybersecurity and invest in protecting their data and IT infrastructure. Actions that small businesses can take to protect themselves involve:
Hiring IT experts or consultants
Regularly updating software and prioritizing end-to-end encryption software
Educating employees on malware, phishing, or other online threats
Implementing security protocols against an online breach.
5. Digital Marketing
Most consumers are either on their phones or computers. Any small business with no solid online presence risks losing opportunities to interact with prospects or customers and increase conversions.
Small businesses need to focus on building a dynamic digital marketing strategy. Such strategies enable small businesses to pull off strong online campaigns. It can even promote its brand to potential customers in untapped markets.
Tech is Here to Stay
The right technology can make or break a small business. By looking ahead and taking full advantage of the digital tools available to them, small businesses will thrive in a digital marketplace and reap the rewards for years to come.