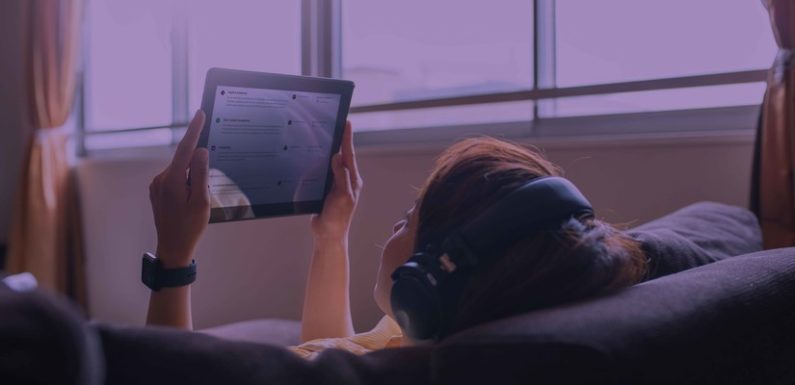 Gone are the days where you have a pen and paper to jot down all that you need to know about an upcoming exam or project. The days upon us are ones of a modernized civilization, where a lot of the outdated methods have been tossed out the window for good. This is a great thing for those who aren't scared of harnessing a little bit of adaptation in their lives.
However, if you're one to be stuck in your old ways with no chance of budging; the graduate school phase of your educational journey is going to be hell. We don't like to be the ones who have to bear the bad news, but there are enough people out there to leave you in the dark so we have to be different.
The instructors who embrace modern tech in the education space are the ones with a higher level of student engagement. Not to mention, their success rate tends to be a bit higher than classes taught by an instructor who follows outdated and overused teaching models. If you're serious when it comes to finishing your education and maximizing the results, look at how it can be made a whole lot easier.
A challenge awaits you at grad school, will you be coming prepared?
A lot of people will tell you that life is like a game of chess. If this is true, graduate school is a chess tournament trying your every move. Many people think they have it made after completing as an undergraduate, and that they're more than prepared to take on grad school. Unfortunately, there comes a time where reality sets in to show them the misconception they had in their mind.
Getting your degree is only a piece of going through graduate schools, the other part is to help you become established in the world of professionals. You'll make connections that could benefit you or hurt you for the rest of your career. Another thing is that what you do is always going to continue to speak louder than words, and for many years to come in this case. Play your grad school years strategically.
Backing up your student life could save your upcoming grade, no lie.
A vast majority of both undergraduate and grad school students use some form of a backup solution if they have any kind of tech at their disposal. The reason for this is obvious, teachers no longer accept the excuse of the dog eating your homework. A freak deletion could either cost you have a chance at a great grade or set you back a tremendous amount of time while you rebuild it from scratch.
Some of the most popular options are OneDrive (which comes packaged with Microsoft Office as well), Dropbox, and Google Docs. All three of these cloud platforms are reliable and easy to implement regardless of what kind of device you're using. Sure it will set you back a few bucks, but isn't that a lot better than setting you academically behind a whole bunch?
Online exam preparation presents a fresh approach to acing that big test.
Before we have to part ways, for the time being, there is one last thing that needs to be shared as it's one of the most powerful nuggets of wisdom throughout this post. The way that exam prep is done has evolved into something much more practical, personalized, and progressive. Now you can take test exams as many times as you need and get access to the latest study guides available.
Whether using the tech advantage of passing the GRE with online prep or just embracing a better way of learning that suits you specifically, this is where the sky is the limit. Of course, you'll want to make sure you don't rely on anything that's untrustworthy, but it has become easier to spot those limited number of fakes from the rest who provide the best when it comes to enhancing one's grad school experience.