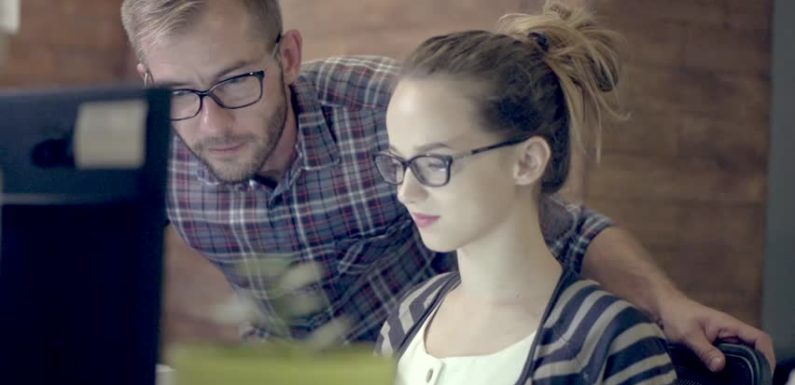 Introduction:
Software development is one of the most superior fields in the universe. With technology advancing every single day, more software developers are needed to create software for different systems. This has seen so any IT specialists go for MS in computer science online. They want to advance their knowledge so that they can fit in this super dynamic field. Currently, there are a number of software development changes in IT industry that will see major sectors undergo a complete makeover in a bid to streamline their operations. Some of these trends include.
Artificial intelligence:
Since the introduction of machines that think and act intelligently like humans, Artificial intelligence has been a hot topic all over the world. More companies are working to come up with systems that perform man's duties with the aim of improving accuracy and efficiency in their daily activities. Knowing how marketable the discipline is, most people are going for masters in artificial intelligence programs so as to get equipped with the dynamics of the discipline.
Artificial intelligence is now the core support of most industries, and health care has also turned to it in order to perform the most complex procedures that otherwise are impossible. Soon, artificial intelligence will be incorporated in almost every sector in the universe.
BlockChain:
Blockchain is expected to completely revolutionize businesses. Statistics indicate that most companies are investing a lot in ensuring that they have a Blockchain system running perfectly. Blockchain involves minimizing the process involved in the transfer of funds from one party to another. Conventionally, when you initiate cash transfer, the process is usually a long one It involves validating that you have actually initiated the process, synchronization, messaging and checking.
But then, Blockchain cuts through to the chase and comes with a single ledger that can be accessed by both parties. This simplifies the validation process making it much easier and efficient. Software developers are thus on high demand to come up with applications that can support this kind of system.
Progressive web application:
This is yet another software development trend in 2019. Progressive web applications are slowly replacing conventional web and mobile applications. They have been known to have the ability to provide more advanced options that lack in native applications. You find that both the user and the provider benefit greatly for them. They are meant for businesses that are on tight budget, wish to reach billions of people in no time and are unsure of the business idea among many others.
They offer functionalities such as push notifications which are considered very good in businesses. Finally, progressive web applications are easy to develop and maintain and so you will not spend too much time and resources on a single app.
Outsourcing:
Qualified software developers are very hard to come by This is why so many businesses are outsourcing these qualified individuals rather than having in-house software developers. It is also a very affordable method since the business only gets to pay for the work done and not for sticking around. This trend is not only happening in non-IT industries but also in IT industries.
The demand for software developers rises by the year since there are so many companies that need software developers to develop new software or maintain the already developed software. The only way to get this job done without any problems is by outsourcing the best individuals in the market.
Internet of Things:
The rate at which the Internet of things is trending is incredible. This is considered as the only technology that combines all technology together thus enhancing the experience further. According to research, the number of automobiles that will be loT by the end of this year is expected to rise exponentially. It has also been noted that the number of gadgets connecting to loT per second is rising steadily.
Software developers are thus required to create loT driven app so that devices can connect to This demand has triggered the enrollment of numerous IT specialist in MS in computer science online. This is because the more you qualify, the more your chances of being hired become apparent.
Evolving mixed reality:
This is a change that will maintain its suitability and bring together the physical world and the digital one Mixed reality has seen people interact better with the digital world via applications and software. E-commerce is one of the most incredible examples of mixed reality. You find that people are able to view products such as accessories and clothing being displayed by virtual mannequins.
You will also find interior designers using software to transform interiors of house designs into something that the customer wants. An architectural building is now available for viewing online before the project is even completed in real life. All this is possible because of mixed reality.
The industry is unquestionably lucrative. People who can develop such incredible software and create the best-mixed reality are ones who have the knowledge needed for the same, and this can only be found in M tech. Similar reason has seen people enroll for distance learning M tech programs.
Cybersecurity:
Cybersecurity is one of the most crucial components in businesses. Ensuring that data and information is safe and completely inaccessible should be one of the main duties of a company whether big or small. Software developers are trying to come up with software that will ensure the issue of Cybersecurity is handled without compromise.
A report by Wipro showed that in 2018 alone, a huge amount of data and information was lost in various businesses and companies. Such security breaches are expected to continue in the course of this year, and so better software must be developed to come up with the best and most secure systems. This can only be done by software developers.
Conculsion:
The software development changes in IT are unquestionably overwhelming. The above list just contains some of the main trends among many others to expect. This shows that the demand for software developers is not going to dwindle because they are regarded as the backbones of these changes. This has seen so any IT specialists go for Ms in computer science online as well as Artificial intelligence masters programs to be credible software developers.