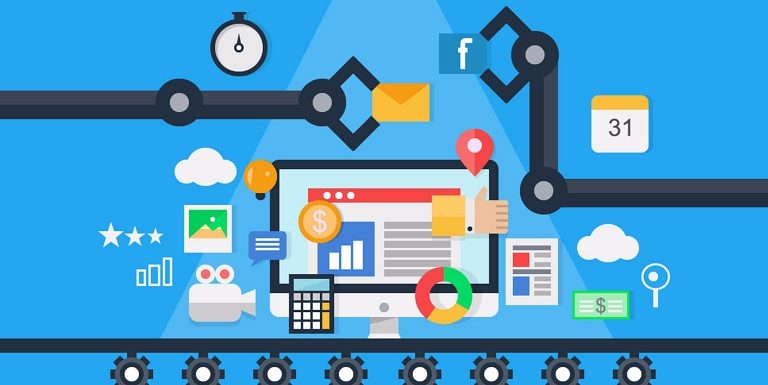 As the global market becomes increasingly competitive with consumer choice at an all-time high, it's critical for businesses to remain agile and ensure their product or service is at the forefront of their audiences mind. The time and resources required to achieve this, however, can leave some businesses and marketers caught between a rock and a hard place. That's where marketing automation comes in. 
In recent years, marketing automation has grown exponentially into a $1.65 billion industry with major business all around the world (including American Express, Intel, LinkedIn) utilising it to enhance their marketing efforts.   
The technology enables businesses to effectively engage customers while simultaneously saving them precious time and resources. With over 5000 marketing automation platforms, marketers have a range of options to choose from to access every service they could need. Client relationship management, web analytics, mobile marketing and social media marketing can all be combined in one platform, providing marketers with a simpler way to reach, analyse and connect with their consumers, all in the one place.
The power of automation in marketing
Marketing automation platforms and products are becoming increasingly prevalent in small and medium businesses, largely because of the lower price points and barriers to entry in the market space. This has led to a wider range of businesses having the finances to leverage the technology to great advantage.
When you think about the incredible benefits that the technology can bring, it's no surprise that the vast majority of today's successful businesses are using marketing automation systems to great effect. Over two-thirds of marketing leaders have already embraced an automation platform as part of their marketing strategy, according to a 2017 Salesforce report.
The seamless integration capabilities of the technology allows businesses to streamline their communication channels through automation, enhancing marketing efficiency and promoting great lead-generation and nurturing.
Adding SMS to the automation mix
Email marketing stands the test of time as one of the most effective platforms to deliver marketing content to consumers, with new technologies emerging that allow marketers to send behaviour-based, targeted content to its relevant audiences. While email certainly has its place as a useful communication tool, its low open rates can present an issue for marketers when it comes to reporting on the effectiveness of delivered content.
Only 20-25% of emails are opened, whereas SMS messaging boasts an unparalleled 98% open rate. In addition, over 90% of these text messages are read within the first three minutes of being delivered.
This is where the combination of SMS and email marketing can prove to be the perfect solution for marketers looking to increase their brand awareness, improve conversion rates and grow their business. Add the power of marketing automation to the mix and deliver a full-funnel customer experience in a matter of minutes. Marketing is all about integrating your platforms and tools to optimize your marketing collateral.
Each platform in isolation can only achieve so much. Combining them gives you the potential to transform your marketing campaigns from mediocre to exceptional. With many options available in the automation market space, it can be difficult to determine which ones will easily integrate with other service providers.
In some cases where the integration technologies do not already exist, marketers are able to utilise the power of Email-to-SMS technology, allowing them to convert a standard email to an SMS text message. This service enables businesses to effortlessly combine their existing systems and databases with an SMS providers platform.
The next step for a marketer is easy; simply customise your client email and let the SMS API take care of the rest. The API will convert your emails into SMS and push the message out to your intended recipients, helping you complete what could be a monumental task in just minutes.
As mentioned above, emails still do certainly hold their place as an effective communication tool and not all content is suited to the short form typical of an SMS. That's where it is perfect to combine the two channels to boost the open rate of your email and ensure your message is delivered, whatever form it may be in.
Marketers can send out SMS notifications alongside their email campaigns to remind their customer to check their email, a tactic which will typically increase the open and engagement rate of the email. This helps to improve brand awareness and increase conversion rates by staying at the forefront of customers minds across multiple communication platforms.
Final thoughts 
Combining marketing automation with SMS is critical for any business looking to streamline their communication strategy. Saving both time and precious resources, automation platforms can converge your marketing tools and provide insights to give you a greater understanding of your customer. When partnered with SMS, communication becomes a quick and effective process for both you and your customers, helping you create and revive inactive leads, improve your customer experience and increase ROI.