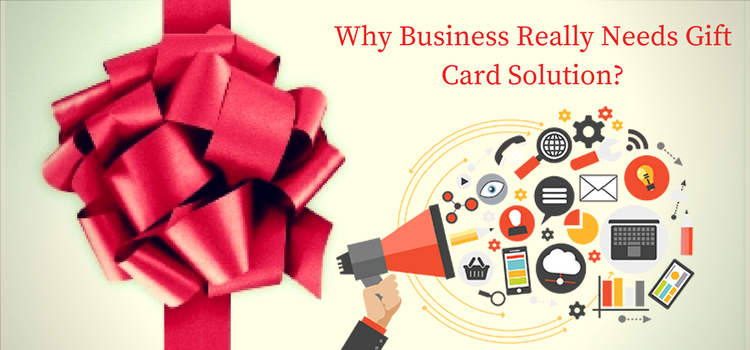 The only difference between a small and enterprise business is the ability to take the calculated risk. The moment you decide to leap a step ahead with such measurable risks, the very moment you reach your personal peak and professional dominance. The moment you decide to outperform your yesterday, by doing something different today, the moment you set the tone for your business.
Over the course of many years, many eCommerce companies have discovered and executed some of the revolutionary steps which have helped to elevate the concept of online business and have solidified their own position among intense trade.
Digital Gift cards are one of those revolutionary steps which have played a phenomenal role in customer engagement, promotional drive, and loyalty programs. What makes it an important tool? Possibly its competency to be virtuous to both the sections, i.e., customers and merchants.
The Most Righteous Advantage Of Gift Cards
I have come across the most righteous advantage of gift cards by reading the behavioral economics of them. Behavioral economics is a study where human's state of mind, their cognitive abilities, and their emotions are read and how they drive the entire process of purchase and other economic decisions.
Here is the simple example which explains the importance of gift cards and behavioral economics of them is:
Case 1: Suppose I get gift cash amount of 100 $. With cash, I have the best percentage of freedom to spend lavishly on myself. I personally enjoy spending cash senselessly. And as soon as I finish them like squanderers, I feel guilty of not utilizing and allocating them smartly on things like house management and education. I feel guilt-laden to such extent that I curse myself.
Case 2: Suppose I get a gift card of the same amount. With it, even though I'd want to spend it like an epicure, I will have limited places where I could utilize the card. For example, an Amazon gift card. I can't make it work for me on Alibaba. This would immediately snatch my waggish purchasing right. I'd only buy when I am in dire need of something. By this method, I won't be guilt-ridden anymore and I would indirectly allocate my resources wisely.
I don't know if the philosophy of purchasing power exists or not, if it doesn't, I would like to devise one. "Purchasing power is directly proportional to the non-rational decision making".
Benefits From the Customers' Perspective
Enough of behavioral reading, enough of philosophies. Let's just check how customers are directly benefited by the gift cards.
#1 They're A Beautiful Way to Budget
Since gift cards are available in the customized form, a customer can plan their budget and gift as per their desire. With multiple people on your gift list, gift cards can be a great solution.
#2 They are Easy to Gift
The digital gift cards have made it easier for purchasers and recipients. They don't have to put additional efforts to either buy or receive the gift cards. Since they can be sent down the wire, a receiver could get gift cards in 5 minutes.
#3 Practical for Confused State of Mind
They are practical for all those heads who have gifting dilemmas. Choosing gifts are always a tedious job. You hunt through several stores only to end up in buying nothing and wasting your time. Gift cards are a great alternative source for solving the confused state of mind.
#4 Useful for Last Minute Procrastinators
I personally procrastinate when I have to buy gifts. Unless a sense of urgency drives my conscience, I don't go for it. And what's the guarantee that I would get the best gift at last moment? As a customer, gift cards are the best unconventional method of gifting. Since they are so easy and quick in delivery, I would make the most out of it.
#5 They Make the Complete Procedure Fun
The entire process is so fast and simple that it makes the gift giving and receiving fun. The recipients don't have to carry the gift cards. Digital gift cards are not prone to get lost or stolen. They can easily be redeemed by a click. They can easily be accessed through the mobile phones and you don't have to provide extra space for carrying them.
Benefits From The Merchants' Perspective
While gift cards are highly useful to the customers, they don't weaken the power of merchants. Gift cards grant equal opportunities to both the groups to enjoy its advantages. Most of the eCommerce merchants have realized the importance of e-gift cards, hence, they are working hard to serve their customers and themselves by using gift card extension.
There are several extensions available in the market but I would describe the extensive Gift Card Magento 2 extension developed by M-connect Media and how it could affect your business positively. M-Connect Media promises to revolutionize the idea of digital enterprise and exacts the transformation of brick and mortar into digital form.
The List Of Primary Features of Gift Card Module:
It assists creation of different kind of gift cards
Allows to send Cards via email or post office
helps to configure the Magento gift cards according to their demands
Supports addition of unlimited number of gift codes
Allows to apply Gift code on the shopping cart page
Grants admin to set distinct price options
Keep the record of purchased codes
Gives in-built images and also allows to upload different images.
Choose the certificate value or specify their own custom value
Holds potency in creating Magento gift vouchers
Allows custom aid for creating and sending gift card template for users.
Facility to Use 35 Free Gift Card Email Template Design Elements.
Gift cards are not only responsible for customers' engagement and conversion but are also known to magnify your brand value. They are perceived as greater value, more than any form of gifts.