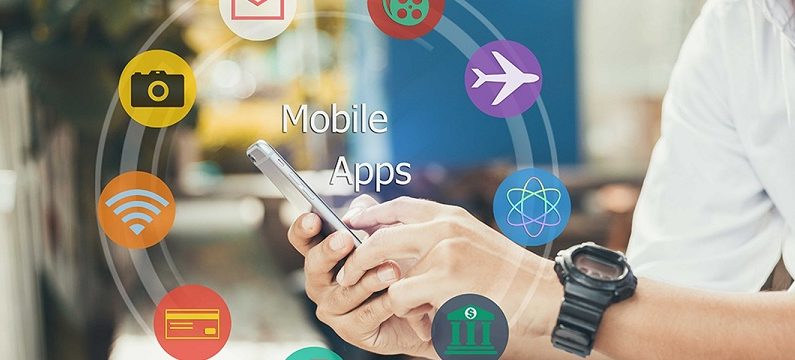 Running a business is quite a responsibility, and especially for small businesses. All you have to do is take a look at their overall productivity from the past year to understand this. We all love to outshine our past performances, and this year it is going to be no different. However, with technology rapidly evolving and reshaping the corporate landscape across the globe, what you need is to stay up-to-date regarding these corporate changes.
Therefore, to keep you ahead of the game, we have compiled some of the best apps for 2018.  These will help you manage your business tasks effectively. Have you ever heard the saying "work smarter, not harder," well these apps will help you accomplish more with less time and effort.
#1 ADDAPPT
Welcome to the world of communication where you need to organize team meetings, make arrangements for office-guest, contact clients, and meet with prospects. This application allows you to take control of all your contacts and effortlessly manage them.
Fellow Addappt users can update their information on the fly and this keeps you updated regarding all of their accomplishments and activities as well. The app also enables you to send instant messages and create convenient groups.
#2 DROPBOX
This application has been around for quite some time now, but this list wouldn't be relevant if we didn't include Dropbox. Serving more than 500 million businesses across the globe, Dropbox offers outstanding features for storing and sharing files. Although the application requires additional fees if you want to upgrade from the free account of 2 GB of storage, in order to go premium, we recommend that it is worth having for your own business.
#3 GUSTO
When you're in dire need of help to finalize payroll, tax returns, bonuses and much more, then this is your go-to app. Gusto costs less than $40 and it comes with additional features like calculating employee benefits and much more. The application serves more than 40,000 businesses and has gained exceptional ratings and user satisfaction. You can get this brilliant application with a first-month-free trial in order to test its functionality and capabilities.
#4 MY FITNESS PAL
Now, this may come as a surprise to many, but even when you are at the office, your level of fitness matters because it directly affects your productivity levels. My Fitness Pal is specially designed for those working in offices. This application helps you keep a health check on your essentials and keeps you fit throughout the work day.
The water tracker helps you track your hydration needs while the exceptionally large restaurant database offers suggestions for the healthiest food during lunch hours.
#5 PICMONKEY
Social media provides tons of attention through daily updates, weekly blogs, monthly press releases, and it could do even more through this app. PicMonkey is the go-to app for enthusiasts or for those who want to improve their skills in creating images and pictures for business activities and announcements.
It is easy to use and offers a wide assortment of features to play with in your free time. Before you know it, you will be an expert at using PicMonkey and posting crafted images like a professional designer.
#6 RESCUETIME
Time management can be tedious, especially with multiple on-going tasks and your work pile adding up. Well not anymore, with this app you can track all of your activities and upcoming tasks. This way you can easily manage and prioritize your work. The app also helps you develop a daily schedule, so you know exactly where you need to be and at what time.
Spend your day productively and don't get flustered with that ever increasing workload. The app works exceptionally well with Android devices, Linux, Mac, and PCs. Internet can also be considered as a valuable resource in this regard to help you increase your performance while completing multiple tasks.
That's it for the best business apps in 2018. We hope that this post was helpful in providing some useful information regarding some of the best business apps that you can utilize at work with your daily tasks. If you have additional questions, please leave us a comment in the section below.