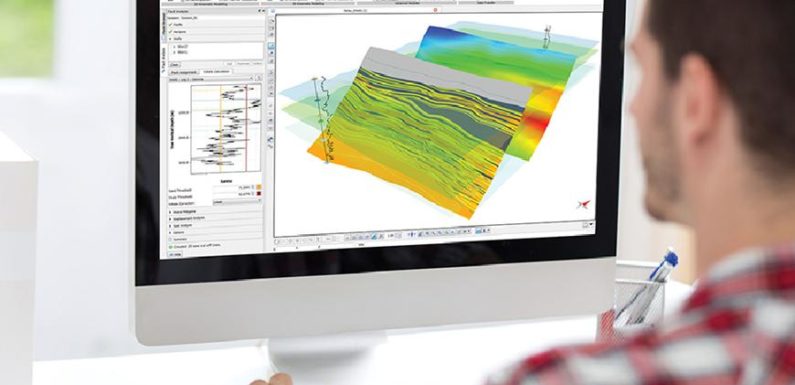 In past years, finding mining and geology software was not easy and you might have gone back empty-handed. Most geologists used the rudimentary CAD packages because they were the ones available. However, this is changing with the advancing technology. Many mining and exploration firms are increasingly using software to drive profitability and increase productivity. Here are six reasons why software used in industrial mineral operations is on the increase.
Guarantees product quality
Most exploration companies have strict quality requirements and business needs that must be adhered to. With the complex nature of mine deposits, companies can use geology software to manage their ore deposits and control quality of mined minerals.
Geological programs can be used to calculate ore reserves, generate grade block models and geological models, produce maps, survey daily blasts and manage everyday quality control stages.
Ensures workflow consistency
Workflow standardization though the use of geology software helps in various mining and exploration projects. Exploration companies can automate input functions like plan updates, count volumes, plotting, design forms, and interrogation of the maps by date by the click of a button. With automation of the mining workflow, tasks become more consistent and can be handled even by staff who have limited software experience.
Better planning decisions
With the use of integrated software systems, geologists are able to make decisions that are more informed. Programs help them to get accurate data from their explorations and determine the best cause of action.  This is important because ctech geology programs will increase the accuracy of the prognosis and guarantee the success of the project by reducing guesswork.
Integrated solution
The use of integrated software solutions in industrial mineral sites is growing tremendously. This is important because companies using these programs can easily link their geology, scheduling, and optimization services together.
With an integrated system, mining companies are able to make better decisions that will yield excellent results. This is because they are able to plan their operations to satisfy client demands and boost the economic returns that they deliver.
Save time and lower operating costs
Use of geology programs in mining and exploration projects can help companies to save time and reduce their operating costs. This is because they can use real-time data to make their decisions and plan on the best procedures to follow. This will also help in saving lots of time that could be use in manually carrying out most of the mining and exploration tasks. With software, you can complete tasks with just the click of a button.
Reporting requirements
Geology programs make reporting of exploration findings and successes more efficient and accurate. With many exploration and mining companies being publicly traded and acquired now, having professional reserve reports and resources is becoming a standard requirement.
With excellent software solutions, companies can easily identify geological problems, dangerous elements in the waste materials and ore, and elements that may trigger problems in the groundwater supplies and surface runoff.
When mining companies adopt the use of geology software in their projects, they will create new levels of profitability and productivity. The mining industry is growing tremendously with the new mineral deposits being discovered every day. This is why geologists must adopt the use of advanced mine production and management solutions that will enhance efficiency and enable better control of the exploration sites.