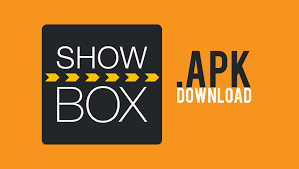 Have you heard of the latest app that the world is going gaga over these days? It's called Showbox. This app is basically an entertainment app that allows you to watch or download films and TV shows without breaking a sweat or your pocket. We have come up with this post to tell you exactly why you need to get your hands on the app and how exactly can you do that. Alongside we'll also let you know how you can get the app to work on your Windows computer by a method called Showbox for PC.
There are several excellent features that you need to know of in Showbox. The first thing about the app that you should know of is that it comes completely free of cost and doesn't require a single penny. Since we have used the app for a couple of days before writing about it here, we can assure you and trust us when we do, that there is no hidden subscription offer in the app. Everything that Showbox offers, it offers free of cost, and if this isn't great, then I don't know what is.
The interface of the app is pretty simple, and that is something we really liked because it didn't take us a whole lot of time to get to know the app. One of the key features of the app is the category section, within which we would really recommend you to check out the genre section. The section is great for discovering new films and TV shows you might want to watch. Now it's very much possible that after having discovered a film you might not be sure if it's worth your time and effort. To find out you can simply go to the page of the show or film. There you'll find details on the cast and crew, goofs related to the content, trailer, and plot synopsis. You can even rate the film after watching it and even comment whether you liked it or not. Alternatively, you can see what others have rated and comment and decide if you want to watch it or not.
One of the several features that we like about Showbox is something called internet speed booster. This is a feature specifically built for people using the app that live in placed with slow internet. Once you switch on the feature what the app does is boosts the internet capacity so that you end up having an excellent watching experience without having to suffer buffers or freezing of the video. Alternatively, you can download the videos for offline viewing later.
Now coming to how to use Showbox for PC, you first need to get you hand son an Android emulator. What the software will basically do is fool Showbox app into thinking that it's working on an Android when it's really working on a Windows platform. Download and install Bluestacks into your desktop. It comes for free and more importantly works very well. After that, Google searches for Showbox apk and then download the app from the first link that appears on Google. Next, you right click on the app and open with Bluestacks. And that's all there is to it folks.