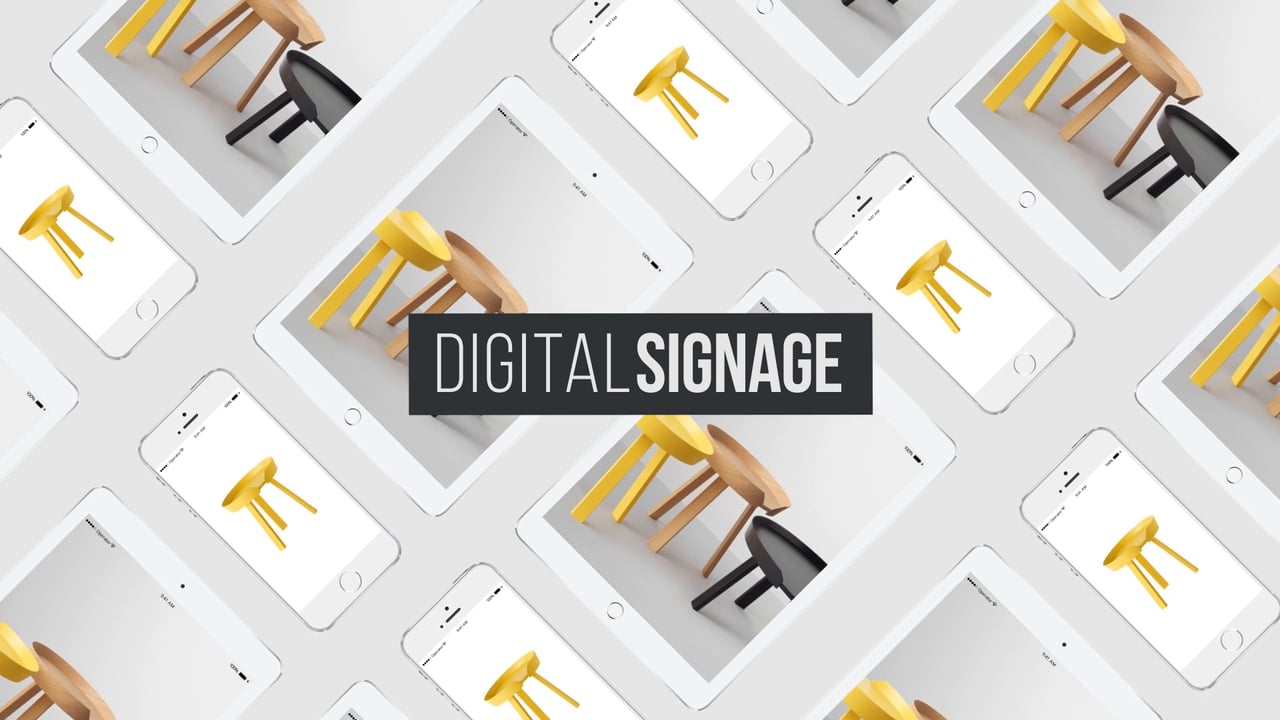 Almost every other business is adopting a digital signage. Interestingly though, not all of them are seeing the same levels of profit from employing digital signs. Experts have unearthed a world of different factors that determine the success of a digital signage campaign.
Having a restaurant menu in digital sign is not enough to ensure enough traffic or sales. The successful restaurants are doing something extra to make sure their patrons notice them and keep coming back.
Let us see what you can do to get your digital signage in prime focus –
Frequent exposure is better than longer exposure
This is a lesser-known fact in the realm of digital signage. Always keep your messages on a rotation. Keep them visible for a period short enough to incite interest and long enough to convey the message. Keep your messages hanging for about 5 to 12 seconds.
Placement is the key
If you place a skateboard add in a nursing home, it will make no dent in your sales. You need to find the correct placement for your signage. Captive audiences should be your target. This means, waiting rooms, receptions, elevators, and lobbies. The waiting area or lounge of restaurants is the best place for the menu board. Adding visual elements like fresh ingredients, nutritional value and calorie count add to the positive brand image. It contributes to the cephalic phase of hunger, and you can quickly sell the costliest items on your menu twice over.
Add some variation
Change the location of the menu board once in a while. Modify the composition of the message, colors, and images before you can capture the attention of your target audience. Studies show people may need to see content up to 7 times before they can remember it.
Give your audience time
If you are placing live links, barcodes or QR tags on screen- make sure your audience gets enough time to act on them. You can keep the rest of the content moving fast. When you reach the section with the QR code or actionable content, make sure you give around 10-20 seconds to your audience for taking action.
Playlist and layout
WordPress has made it a cakewalk to create responsive layouts for almost all kinds of digital screens. You may want to test run your presentation on your phone; you can do that without losing any data thanks to WordPress templates. Nonetheless, screening on a 32″ LED is a different ball game altogether. You need to make sure every finer detail is in place.
How to create the perfect digital sign and menu board content?
Here are a few points about the composition of the content you must think about before you can proceed with your digital signage –
Always keep one constant element on your screen. This can be your logo, brand colors or an image. It will create continuity between your slides.
Sometimes, you can choose live weather, date and time to be the constant element. These are lightweight, and you can use a WordPress plugin to source it in real-time.
Use consistent themes for your branding efforts. This will tie your messages together. Seasonal offers, fresh produce, new chef's specials, you can sell almost everything under one umbrella if you use a constant theme.
Your playlist should have about 8-10 messages in the lobby, arcade and busy areas. Keep the time duration short for each display where there is a lot of foot traffic.
Now set each message to about 7 seconds roughly, unless you have a QR code in there. This gives you close to 1 minute to loop the entire content. This will improve exposure and response.
What should you never do while using digital media?
From Brown, experts have compiled a set of "What to Avoid" for all new digital signage experts.
Do not mount the screen too high up
If you mount the out-of-home screens too high up, your potential customers will always have to crane their necks to see what's on display. It is a rather unpleasant thing to do. A huge section of the population will end up missing the signage altogether.
Do not put too much in too less space
You do not need to show everything you have in store, to your immediate customer. You can choose multiple layouts or dayparting to distribute the bulk of the content. Make sure your content does not look cluttered. You should maintain a clear hierarchy of information. Before sitting down with the crafting process, jot down what you feel is important and what your visitors need to see.
Do not use stale content
There is nothing more unpleasant than reruns of old contents in the garb of a new layout. Find new statistics, new leads and new occasions to source your current digital signage content. Update your content at least once every couple of weeks. Not using fresh content will let your digital screen turn into background noise.
Do not use old software
Digital signage fiascos are very common these days. From Japanese Quick Food Restaurants to Union Station debacles, anything can happen when you are using old software. You need the latest security patches. WordPress has empowered all its users by giving security patches post the WannaCry days. Forget DNS attacks and brute force attacks when you have the latest software and hardware by your side.
Picking the right digital signage can pick your company up from plateauing sales and skyrocket you to the pinnacle of success. The ROI of digital signage is quite high. Some companies even report a 5% increase in their initial sales in the first couple of weeks of employing digital marketing. If you are worried about the cost of the process, simply think of this as an investment. That will boost the morale of your employees and help you view it in a more positive light.