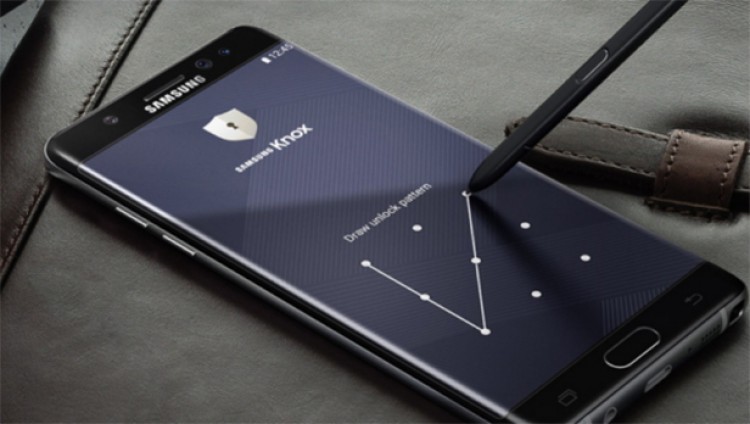 Samsung has been teasing its fans that the upcoming flagship of Samsung Galaxy Note 8 will surpass their expectations in leaps and bounds.  Fans have been waiting for its launch for a while now, and Samsung promises that the wait will be worth it.  Nothing can be confirmed now, but we can definitely breakdown the speculations of the device that we know.
As per latest reports, the South Korean multinational technology company will initially develop small batches, which is approximately 3,000 units. It is because behind it is to build up a good understanding of how customers might one day take benefit from smartphones which fold. Speculations regarding Samsung Galaxy Note 8 are on a daily basis coming up online, with the recent one referring to the fact that the model will arrive with dual-firing speakers.
But the features may seem a tad far-cry, although generally the features are pretty understandable and seems usually identical to the Samsung Galaxy 8 and Samsung Galaxy S8 Plus devices. Although the details regarding the features are varying from website to website, the below mentioned details are common among them.
Samsung, which is a South Korean multinational company, has announced it will be planning with Microsoft for developing develop IoT devices on the basis on Windows 10, where both the tech giants will work together for developing devices that will operate on the platform. Samsung are also working to incorporate with other big companies to develop hardware and services on Microsoft's OS. Samsung has also stated that they are not working a heavy change in design with the Galaxy Note 8, and the latest version might just look like the Galaxy S8 line. The leaked features have not been confirmed by the company itself.
The model will be backed by Snapdragon 835 CPU for US versions and for their worldwide edition, it will be powered with Exynos 8895 CPU. Note 8 will arrive with dual-firing speakers, which would provide true stereo sound which is very much similar to Apple's new iPhone 7 and iPhone 7 Plus. Similar like Note 8, it will have a default resolution of 1440p.
Moving on to S-Pen stylus, it is becoming more pressure-sensitive by gathering more skills which are helping to get it user-friendlier to navigate around. It will allow one to drag and drop, hover, annotate and illustrate on objects and help keep the screen smudge-free simultaneously. It will be an advantage of using a pen versus your greasy, sweaty, messy finger. Speculations have also been going around that Samsung will add even more S Pen features in 2017. Speaking of the storage capacity, it will sport 6GB RAM along with 64GB internal storage. The device will arrive with a dedicated Bixby hardware button. It will sport a 6.4-inch screen with QHD+ resolution.
On the other end of the spectrum, original Note 7 owners who have waited for quite a while now to receive a new Note could have many options to choose from by the time the Note 8 does releases. So, let us wait and watch how Samsung performs and whether they can walk the walk now that that have talked the talk.