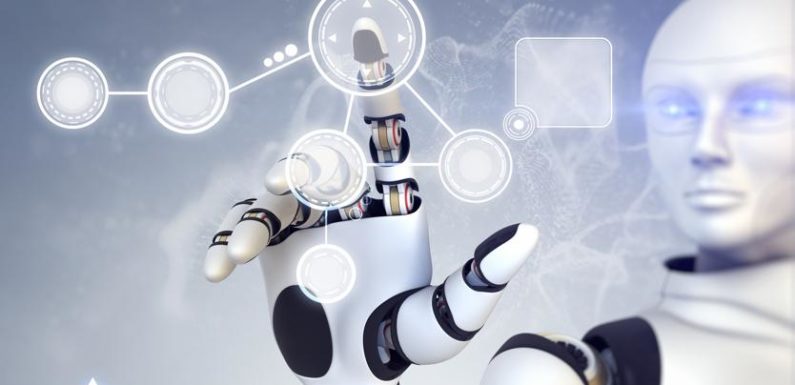 More and more CIOs today are adopting robotic process automation (RPA) software and tools to streamline enterprise operations, improve productivity and efficiency, and reduce overall operating costs. With the power of RPA, businesses can automate workflows, perform mundane tasks, and reduce errors. RPA also works at a larger scale and along with machine learning and AI tools.
In this article, we will review more about what RPA actually is and how business owners and CIOs can make the most of RPA to reach business performance goals.
What is RPA?
The overarching goal behind RPA is to automate and streamline various business processes. RPA tools can perform various tasks, such as configure software, interpret applications and processing languages, manipulate and analyze data and communicate with other systems.

RPA is often confused with machine learning and AI. RPA works alongside machine learning and AI tools but is "programmed" with specific logic, inputs, and rules. Machine learning and AI tools are designed to judge unstructured inputs.
How is RPA Used in Businesses?
Many businesses and enterprises are investing in RPA for automating various internal and external processes. RPA has proven to help many businesses and enterprises with limited resources. RPA also allows enterprises and CIOs to perform and complete tasks in days whereas the same tasks performed manually would take months. The results? Improved productivity and efficiency, and reduced costs.
Although we still have yet to see the true potential of RPA, RPA is quickly growing into a worthwhile investment for many enterprises and businesses. In fact, forecasts show that RPA software investments will reach $1 billion by 2020. By the time the year 2020 rolls around, approximately 40 percent of enterprises will have adopted and executed RPA software.
Tips for Executing RPA Software
Here are some tips for adopting and executing RPA software, and making the most of it.
#1 Manage Expectations –
Although RPA has proven to be successful in helping companies reach their enterprise performance goals, RPA can fail—but not necessarily from a technical or system malfunction; rather, from failure to manage expectations. Therefore, it is important for managers and CIOs to clearly manage functionality expectations with the rest of the team.
#2 Communicate with IT –
With the widespread usage and acceptance of cloud communications and cloud computing to today's digitally driven era, not everyone has the technical expertise necessary to work with RPA software. Enterprises and CIOs should involve experienced tech teams from the get-go to ensure that RPA software is implemented accurately and securely.
#3 Avoid Change Management –
Of course CIOs and tech teams want to avoid changes in design scope at all costs; however, in RPA implementation projects, poor design, as well as change management, can cause any implementation process to fail. Rather than rush to execute RPA software, tech teams and CIOs should consider the overall model, business impact, compliance and business processes.
#4 Business Impact –
Many enterprises spend so much time and focus on implementing new RPA software that they end up losing sight of the people and the organization as a whole behind the software. CIOs and tech teams need to remember to communicate with HR and set expectations surrounding how RPA software will change team members' workflows and processes.
#5 Design and Development –
CIOs should automate the entire design and development process in order to ensure a smooth launch. RPA software should be a small part of a larger, long-term goal. RPA software merely helps organizations get there.
Automate with WorkFusion



WorkFusion RPA Express platform
allows CIOs and tech teams to automate processes allowing them to perform everyday tasks that much faster and error free. Enterprises can now make their businesses more productive by automating and integrating core systems and transactions.
For more information about WorkFusion, download this enterprise architecture view to see how WorkFusion can help automate your business' processes.