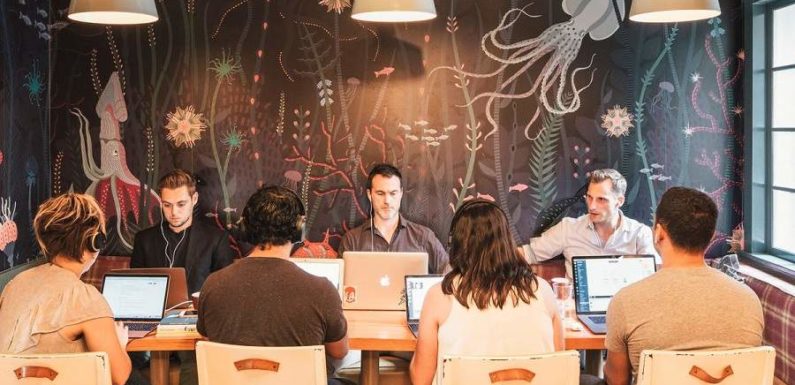 You might have heard about Search Engine Optimization. Undoubtedly, it works well for a number of online businesses. There are various reasons why SEO is so powerful. It plays a significant role in the marketing and communication of your business. Whether you have your own online store, blog or a website, SEO helps you in growing your business and meet business objectives. Users have a great trust in search engines, especially the businesses which are ranked high increase the trust of the customers.
You can relate search engine optimization with a puzzle having many pieces i.e. content, links, designs, and tracking. The work of SEO is to bring all the pieces together to create a clear picture, which makes your website attractive to the search engines as well as the customers. By increasing the visibility of your website content on Google organic search, you can:
• Generate a large amount of relevant website traffic.
• Increase your sales or online revenue.
• Strengthen the credibility between you and your customers.
• Enhance brand awareness due to a strong Google presence.
SEO Strategy in Packaging – How it Works?
Packaging is a huge industry, near about $1 trillion worldwide. The biggest contribution is of cardboard packaging products. A number of manufacturers and distributors are stepping into the cardboard boxes business making it more competitive. The industry is full of challenges with unlimited growth opportunities. Whether you have a small-scale cardboard boxes business or a large one, SEO proves highly beneficial for you if carried in a proper way. Here we are going to explain how SEO strategy works for a cardboard boxes business: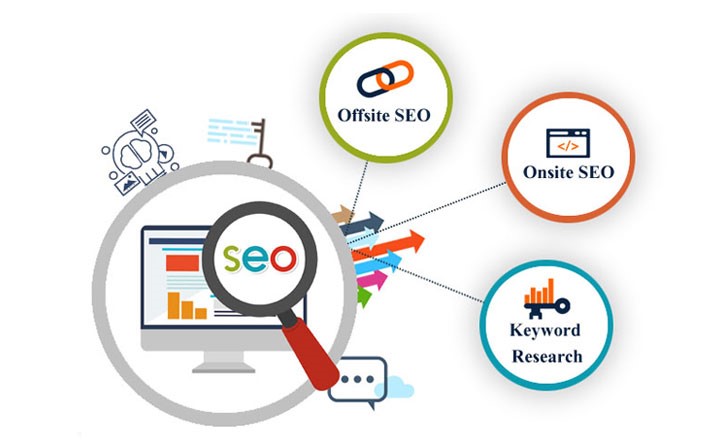 1) Keyword Analysis:
As compared to other industries, packaging SEO demands a higher than average level of sophistication in the keyword analysis. It means that which keywords to target to get the best optimization. For example, if your business offers custom packaging solutions, the most influencing keyword can be 'custom cardboard boxes'. If the right keywords are targeted, maximum results are attained to generate relevant traffic.
2) On-site Optimization:
Once you have identified the keywords, the SEO campaign begins with making necessary changes in the packaging company website. If the website has not been constructed as per SEO requirements, different website issues may prevent Google from crawling and indexing your website's content. This may prevent it from ranking you high. Common website problems include broken links, slow page loading and duplicated content, etc.
3) Off-Site Optimization:
Almost all of the packaging SEO campaigns involve a strong off-site focus. Its aim is to create high-quality backlinks pointing to your company's website. Most of the time a number of small and large size packaging companies has poor inbound link profile due to the following reasons:
• Having specialized products which a few websites consider relevant.
• General reluctance of cardboard packaging companies to link to each other.
• Having a low social media profile in the packaging sector.
• Lack of link-worthy content to grasp attention.
Creating valuable content and marketing it to relevant and high-authority websites or blogs is the main aspect of off-site SEO strategy for packaging business. Link building efforts should also be included. Existing links should also be kept on updating side by side to eliminate poor quality linkage which has been accumulated over time.
Why you need SEO for your Cardboard Boxes Business?
SEO is a good tool for social promotion. It starts with an understanding of your online business objective. For example, whether you want to make your company popular, generate sales leads or want to sell online. When you are clear what you want to do, you can build an SEO strategy accordingly. Below are some of the most compelling reasons why you need a "Rock-star" SEO strategy in your Cardboard boxes business:
1) SEO is an Investment, not a Cost:
First of all, it should be understood that SEO is not a cost. It's an investment with a huge return. By applying SEO to your Web analytics data, you can observe a couple of keywords with a great conversation rate. By lifting your rank to the top three positions on the first page of Google can provide you a large return on investment. Since these are the spots which get most clicks, so it's the right time to take maximum benefit from SEO strategy.
2) SEO Turns Light on your Sales Rock-star:
If your packaging website operates 7 days a week, never report late and do everything whatever it is told to do, your website is a 'perfect employee'. It is multi-tasking and can tackle hundreds of prospects at once. Search Engine Optimization throws light on your sales rock-star by highlighting your highest performance results.
3) SEO is an important part of the Marketing Mix:
As mentioned earlier, SEO has significant importance in the marketing of your packaging business. But it alone can't help you in achieving the highest marketing potential. SEO together with social media, branding and similar marketing strategies helps in growing your business faster. As a marketing manager, you need not pick one over the other, but it's all about integrating SEO into your marketing mix to reap the rewards.
4) SEO Impacts the Buying Cycle:
SEO increases your sales without increasing your marketing costs. As a result, profit grows exponentially with time. SEO can further lead you to achieve your business goals with a better ROI as compared to other forms of marketing. This is because of the fundamental effect of more sales at a less incremental cost.
5) SEO helps in Building Your Brand:
Branding is often complex and costly. You throw a number of things at the customers with an aim that they stick to their mind and recalled at the time of purchase. SEO helps people to remember your packaging business by accelerating your brand campaign. When a large number of people visits your website, there is a large chance to come back to you. SEO helps in ranking you high by attracting more web traffic.