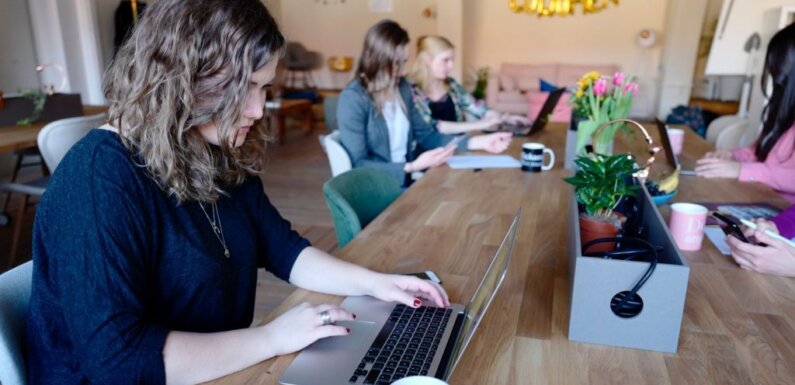 Storing data on the cloud has become the most convenient method of data storage. This has become so common these days every big business has a hold of this facility. Cloud allows multiple users to store and access their information without any hassles. Virtual storage facilities make working easy by keeping everything in one place.
Since it is an internet-based feature, it will not only help with secure storage but will also help the business to adapt to the current changes the world is facing.
What Is Cloud Storage?
Cloud storage allows you to stock and access your stuff in a secure internet-based location. This information can either be accessed through public internet or private network services.
Data that is stored online becomes the responsibility of the company whose services you have used to keep it. The provider secures, maintains, and administers who can access the information and ensures you can have easy accessibility to it as and when needed.
Computer drives can only store a handful of files until it runs out of space, which means businesses would have to switch to external storage facilities like hard-drives. This won't be a problem for cloud-based data storage. They provide flexibility, meaning companies can pay to increase their storage capacity and tone it down if necessary. Pay for the required amount of storage you use.
Reasons To Store Data Virtually-
Following are the reasons why virtual file cabinets are a more viable option-
Easily Accessible
The majority of storage based automation providers come with an easy to use user interface and provide copy and paste services, just like on a computer. Files can easily be uploaded on the drive without anybody's help. You can have easy accessibility to the details despite being in any area. All that is needed to retrieve it is a secure internet connection.
Secure
Safety is a fundamental concern, especially when we talk of information storage. The prioritization of data security has led businesses to cross-check the servers that store information several times before opting for one. Since digitalization is now the trending aspect of every organization, most of the tasks, including recruitment, payroll process, conference meetings, scheduling and assigning tasks, etc., are all digitized. And there is a significant precaution that is necessary to be taken to ensure that the data stored are secured. Of course, cloud storage and virtual data management provide a perfect solution concerning data security.
The storage facility saves data across many of these centers, so there is no stress of it getting lost. Even if one of them gets deleted somehow, there is always the benefit of other safe ones. Since a storage service consists of lots of data centers, the information stored won't magically disappear. Because of the very same reason, companies have the facility of backup details stored.
Saves Money
By using online data storage services, businesses save themselves from the extra costs of buying costly storage resources. Plus, it also reduces the hassles of your employees having to search every folder for the particulars needed.
Not only does it save funds, but it also protects the environment by not wasting paper since everything is stored virtually.
Many of these suppliers provide storage services at reasonably affordable rates, which is a major win for small businesses wanting to use this facility.
Convenient
Every file storage service provider gives its users characteristics like easy file-sharing, which (obviously) allows users to share files with others. Businesses can use this feature to either share files or permit multiple users to view them. Though these cloud servers provide file sharing features among users sharing the services, only a few providers like Google allow file sharing on other platforms.
Climbable
Virtual storages are very flexible. If your current storage management isn't sufficient, you can always pay money for adding extra space without having to shift your data from one place to another, along with some added features.
Allows Multiple Users
Cloud storage comes with features like file sharing among multiple platforms with multiple users. These users can not only have access to your data but also the facility of editing it. The users you give access to can view and trim your files from any area of the world.
Effortless Data Recovery
Every virtual data management facility provides its users with a disaster data recovery option. If companies can't get hold of their information due to some reason, they always turn towards cloud storage companies. These facilitators provide immediate information backup options. These storage vendors are the best problem solvers to turn to in case of loss of data.
Organized Data Storage
Companies can arrange data according to their choice and timeline with comfortable organizing facilities available on cloud storage software. Not only that, these service providers can sync themselves with any device and extract necessary data from the same. The users who have access to all the information can view and sort it on any medium without having to copy and paste it from one device to another. All that is required is good connectivity.
Replaces A Hard-disk
A cloud software saves organizations from buying costly hard-disks and saves costs. Not only that, it makes employees' work easy by making everything available online so they won't have to worry about their important information getting lost, nor will they have to worry about messy wires; everything is automated. However, if you want to download and store it on an external medium, you might have to use a storage device.
Any changes made to the document will be automatically saved and will be shown on every device connected. No technology expert's opinion is needed to use the storage software since it pretty much does all the work itself.
Conclusion
The last few years have witnessed many technological changes, and the pace at which organizations have adapted to these changes is really something. These changes have gained so much popularity that almost every company now uses them. Big or small, every company requires safe storage of data since it's their only source of weapon against their competitors. Businesses these days are investing a lot in new technology because they believe the future is tech.