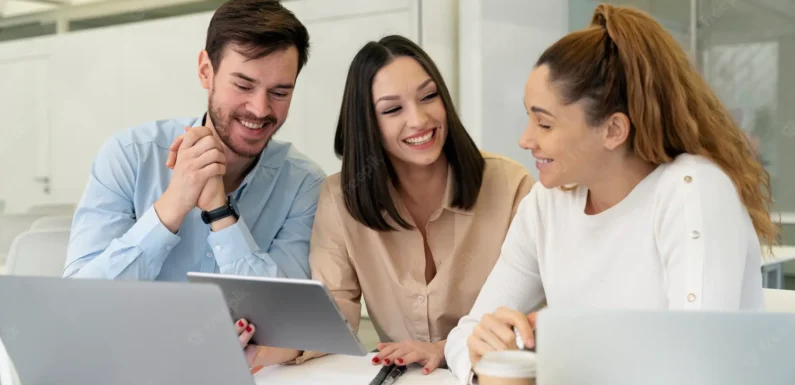 There has been a lot of buzz around D365 (MS Dynamics 365) for quite some time. The reason behind this is the rapid emergence of Microsoft Dynamics 365 as a powerful and scalable solution to streamline business operations and reduce high operational costs.
In fact, Microsoft has taken it a notch above by combining the components of both CRM and ERP together, enabling businesses to access and manage Sales, Marketing, Finance, Online Commerce, Supply Chain, and Customer Service from a single platform.
With extensive flexibility, functionality, and immediate impact on business, Dynamics 365 has become a coveted choice for both small and large-scale organizations. The best part of Microsoft Dynamics 365 is that it requires minimal configuration for deployment and offers multiple deployment options including on-premise, partner-hosted, and Cloud-based. Using D365, enterprises can break down organizational silos, take the data-first approach for smart decision-making, adapt to changing customer and market needs, and deliver more value in less time. If you also want to unlock the potential of D365, you should opt for Microsoft Dynamics implementation services from a reliable partner.
Before you begin your search and start looking out for an expert who can help you become more agile with D365, it's wise to take a look at some key benefits of Dynamics 365 implementation in your business.
Let's get started.
1. Improved Operational efficiency
MS Dynamics 365 is designed to enhance user experiences through streamlining and standardization of key business processes. It comes with a slew of flexible and customizable workflows that allows businesses to automate manual and recurring tasks that are tedious and time-intensive in nature.
By doing so, enterprises can not only relieve the workforce from tedious manual labor but also improve operational efficiency through intelligent process automation that perfectly aligns with business objectives.
Listed below are some common examples of D365 workflows that facilitate intelligent process automation:
Automatic email notifications
Automated lead qualification
Criteria-based customer data filtering
Automatically routing sales and marketing leads to the concerned person
2. Easy Integration With a Host of Applications
Dynamics 365 offers easy integration with other popular Microsoft applications to improve collaboration, streamline workflows, and drive a greater business impact. These app integrations facilitate businesses to perform crucial tasks by seamlessly switching between different work applications. For instance, D365 integration with Outlook or MS Teams streamlines communication and collaboration.
For better data visualization and analytics, you can integrate D365 with Power BI. Similarly, D365 integration with SharePoint allows easy documentation. In other words, it becomes simple to work and move between different work applications with the integration. Not to mention, users need to spend less time moving data between different work applications.
3. Easy Information Accessibility
With Dynamics 365 development services, businesses can establish a transparent and collaborative environment equipped with advanced tools that allow users to quickly find and access the information they need at their fingertips. In other words, Dynamics 365 helps users cut down on searching for information, which in turn, improves their productivity and efficiency.
Not to mention, having the right information at the right time enables your workforce to make better and more informed business decisions. Furthermore, Dynamics 365 combines both ERP and CRM together and it also offers integration with other work applications, which in turn, enables users to find all the information they need on a single platform.
4. Highly Customizable
Microsoft Dynamics 365 comes with an array of built-in tools and modules for workflow automation. Using MS Dynamics 365 prebuilt solutions, you can intelligently automate rule-based tasks across all departments including customer service, sales, marketing, supply chain, and more. Apart from this, you can customize the workflows tailored to your unique business requirements to make the most of pre-built tools.
What's more interesting to note about D365 is that it offers scalable architecture and flexible pricing & deployment options to tailor this intelligent app development platform as per your team size, key performance indicators (KPIs), and budget.
5. Accessible from Anywhere, Anytime
Another interesting feature of Dynamics 365 is that it offers continuous and uninterrupted access to users through its mobile application. With a dedicated D365 mobile application, users can access the information they need on the go. With instant access to information from anywhere and at any time, users can make actionable business decisions in a quick turnaround time.
6. Automatic Updates
In traditional CRM and ERP solutions, enterprises need to invest a significant amount of time in installing updates and security patches to keep their system up and running. With D365 implementation, you don't need to update your system manually since it automatically updates your system to the latest version so that you can steer clear of potential cyber threats and security attacks. Furthermore, Dynamics 365 is GDPR compliant and strictly abides by the major industry and governmental regulations.
Summing Up
Microsoft Dynamics 365 has become the go-to platform to improve business agility, streamline workflows, reduce complexity, and deliver exceptional operational efficiency without increasing costs. This may be one of the reasons why the demand for D365 implementation has been rising among businesses of all sizes. Connect with a professional Microsoft Dynamics consulting company if you also want to harness the benefits of this enterprise-grade solution.