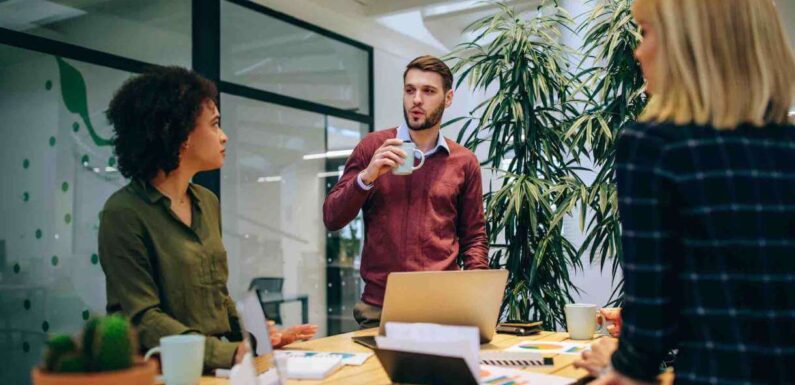 Are you planning to build an eCommerce website in Magento? If yes, how much does Magento eCommerce development cost is one of the first questions you must ask. It is essential because your budget would drive most of your decisions, like whether you should opt for a Magento website, what features you should include in it, what the theme should be, and what integrations you should consist of.
How much does it cost to build a Magento eCommerce website? On average, building an essential Magento eCommerce website can range from $10,000 to $50,000. Maintenance costs range from a few hundred dollars to a few thousand dollars.
To offer you a more accurate estimate of Magento eCommerce website development and maintenance, we'll break down the costs by license, theme, hosting, extensions, development, operation, and maintenance. Let's begin:
A Detailed Breakdown of Magento eCommerce Website Development cost
Magento Licensing Fees
Magento is available in two editions: Magento Community Edition and Magento Enterprise Editions. The Magento Community Edition is cost-free, so you don't have to worry about licensing fees or other costs. It has limitations and may not be suitable for building an enterprise-level website.
On the other hand, the Magento Enterprise edition offers everything you need to build a fully-fledged eCommerce website from scratch. However, it has a yearly licensing fee as follows:
For Gross sales revenue $0-$1 Million: $22000
For Gross sales revenue $1-$5 Million: $32000
For Gross sales revenue $5-$10 Million: $49000
For Gross sales revenue $10-$25 Million: $75000
For Gross sales revenue $25-$50 Million: $125000
Website domain cost
A website domain will allow customers to find your website and explore your products. It would be best if you also had a unique domain name to attract customers and make your website stand out from the competition.
You can acquire a website domain in two ways:
Buy a brand new domain: A new domain can cost anywhere from $10 to $15 per year. Top-level domain names are always more expensive than generic domain names.
Aged domains: Aged domains are costly. Depending on the domain value and the website's related data, the person selling these can charge you hundreds or thousands of dollars.
Website hosting costs
You need to host your eCommerce website to operate it on the Internet. The hosting charges can vary depending on your business size and the website traffic.
You can host your eCommerce website in three ways:
Dedicated hosting: Host your website on a dedicated server.
VPS hosting: Hosting your website on multiple dedicated servers.
Shared hosting: Hosting your website on shared servers.
Dedicated and VPS hosting plans are expensive. Dedicated hosting can cost you from $100 to $300 per month, and VPS hosting costs from $50 to $150 per month. Shared hosting is less expensive. However, it is not recommended for Magento eCommerce websites because of the high traffic and resource requirements.
The website hosting costs can also vary depending on the hosting provider, the location of the server, and the resources included in the plan.
Cost of Magento themes
While you can design a Magento eCommerce website from scratch, a Magento theme is more affordable. It can cost anywhere between $0 to $200, which is way less expensive than hours of effort and thousands of dollars that you otherwise had to spend on having a web designer design your website from scratch.
However, the downside of Magento themes is that they may limit how you can display your products and content on the eCommerce website. You can customize these themes, but you have to spare more money.
On the other hand, you get complete creative freedom if you hire a web designer or web design agency to design your website from scratch. However, it can cost you $10,000.
Magento Website Development Cost
You can hire a Magento developer or a full-time Magento website development agency to develop a Magento eCommerce website. The standard price of hiring a developer is $15 to $80 per hour. On the other hand, a Magento web development agency charges around $50,000 for an essential Magento website and $250,000 for a Magento enterprise website.
Magento Extension Costs
Although Magento's community and enterprise editions offer enough features to build and maintain an eCommerce website, you can use extensions to enhance its functionality. Some of these extensions are free, while others are paid. The price can vary depending on your requirements, expectations, and the functions an extension performs. On average, Magento websites can cost anywhere between $1000 to $2000.
Magento Website Customization Cost
Customization is about enhancing the performance and customer experience of your eCommerce website. It includes website overhaul, speed optimization, security patches, SEO optimization, etc. Optimizing a Magento website can range from $15 to $80 per hour.
Magento Website Maintenance Cost
With regular maintenance of your eCommerce website, you can ensure that it keeps working and no potential issues occur. Maintenance is essential because potential issues can result in downtimes that cost you millions and blow your reputation. You can even lose precious customers as they will quickly jump to your competitors if your website is not working.
A Magento eCommerce website's maintenance cost can range from $500 to $1000 per year, depending on the Magento website builder.
Summary
This was a detailed breakdown of the Magento app development costs. While this is not an accurate estimate, it can give you enough idea of how you can properly allocate the budget to build your eCommerce store. It can guide you in achieving your business goals and the decisions you want to make as a business owner.
The actual cost can vary depending on the Magento development service provider, the experience of the developers you're choosing, or the services they offer. The more reputed and experienced team you hire to build your eCommerce website, the higher the cost. However, it also ensures that you create an eCommerce website that meets or exceeds customer expectations.