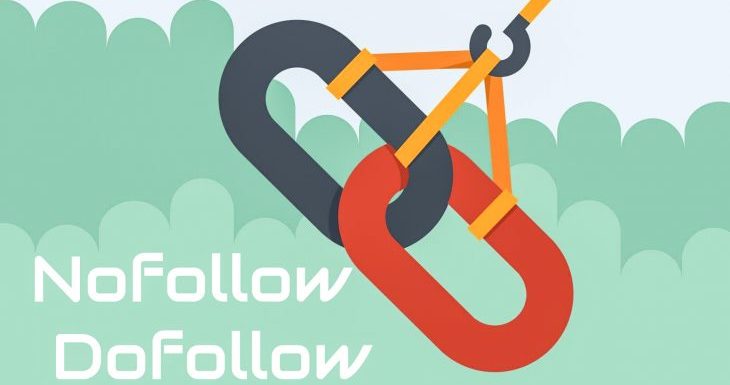 Search engine journal (SEJ) research shows that "as high as 75 percent of people don't bother to go past first-page search results". Above all, 18 percent clicks go to first organic result, 10 percent to the second, and 7 percent to the third, making appearing on the first page of search results even more important.
Backlinking can be of utmost importance in getting your website on the first page of SERP. Backlinks are a crucial part of any Search engine optimization (SEO) strategy. They assist in improving your rank on Search Engine Results Page (SERP). In fact, backlinking is one of the hidden parameters on which Google's algorithm rank your page.
However, many would argue about their effectiveness with the availability of 'Nofollow' attribute at the disposal of websites. For some of you who might be unfamiliar with the term, 'Nofollow' is an attribute value in HTML which instructs search engine bots/crawlers not to influence your website ranking based on the link target's ranking. This way, your search engine ranking will not be affected even if there are low-quality backlinks on your site.
How can you utilize 'Nofollow' links?
There are multiple ways in which you can utilize 'nofollow' attribute to your advantage.
Let's first discuss how getting a 'nofollow' link can benefit you:
#1 Attracting traffic: It's a prevailing practice by top websites to aggressively utilize 'nofollow' attribute. But, this should not stop you from contributing to these highly popular and established websites. Even though usage of 'nofollow' on these websites would not benefit your SERP ranking, they will draw an immense amount of traffic to your website; which is one of the important goals of any SEO campaign.
#2 Creating awareness about your brand: 'Nofollow' links on established and popular websites will provide visibility to your brand. Visibility is the next best thing that you can achieve with 'Nofollow' links, after attracting an audience, of course. Your brand name will be visible to millions of visitors of the website on which you will post, considering it's a prominent website. For doing the same thing with AdWords, Google can easily charge you thousands of dollars.
Now we will have a look at how you can utilize 'Nofollow' attribute on your website:
(A) Helps maintain your SERP ranking: There will be times when low-quality or poorly ranked websites will provide backlinks on your website. To stop these backlinks from hampering your SERP ranking, you can apply 'Nofollow' attribute to these links. This way, these backlinks will be visible to the audience but the ranking of destination page and your webpage will remain unaffected.
(B) Optimum utilization of Bot's time: Your website may have hundreds or even thousands of SEO optimized pages. But they would only appear in search results when crawlers crawl them. Bots/crawlers have a fixed scheduled time for crawling a website. By providing a 'Dofollow' link on your website, not only you let your SERP rankings get affected but, you share your crawling time with the other website too. SO, for letting the crawler index your whole site you should utilize its full allotted time. Utilizing 'Nofollow' attribute will certainly help in this aspect.
Let 'Nofollow' help you rank higher
'Nofollow' attribute is not a negative aspect of backlinking as it seems. In fact, it can be utilized smartly to support your SEO campaign. Applying 'nofollow' attribute on your web pages will greatly boost your visibility as well as ranking on SERP. Thereby, don't shy away from using 'nofollow' attribute on your website as well as posting on quality websites utilizing the same.