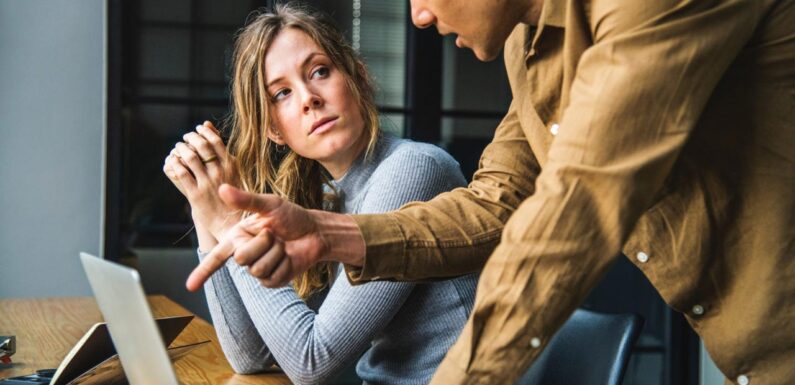 So you've started getting your hands on designing and developing an eCommerce brand, which you must have been planning for months or probably a year now. You'd want to have everything top-notch, from designs to features to development and customer support. We understand that, and we also know how essential it is for you to thrive with your dream business.
But here's a thing, it's 2022, and the internet is filled up with a zillion online shops trying to do their best to lure customers and get their sales high
But do you know what goes wrong, and only a few make it to the top and get market attention? They get the basics right and maintain their uniqueness at the same time.
And that is exactly what you've to do. Your online store must match the expectations of your targeted audience. However, that won't be too easy to crack with so many options available. Thus, we've come up with every element you'd require to improve your eCommerce web design, from sleek designs to check-out modules to guide you in building your ideal eCommerce development checklist.
Your Ultimate eCommerce Development Checklist
Here's a detailed list of everything you need to have in place. Let's go
Ensure your technical functions are tied up
1. Host
You've to be very keen while selecting your web hosting package that aligns perfectly with your eCommerce website's style. Ideally, you should confirm your hosting package with an SSL certificate for your eCommerce website.
2. Website Security
Well-documented software will safeguard your website from security breaches and risks. Its 2022 and cyber thefts and security breaches are itself a million-dollar industry. Thus you've to keep checking for any loopholes in your eCommerce website, as it won't only harm your customers but will imperil your relationship entirely with your customers.
3. Site Speed
Your website speed can entirely make or break the game. If it takes more than 3 seconds to load, visitors will abandon your website immediately. With more abandons and poor dwell time on your website, Google will rank you down, which is a big thing to achieve at first.
It's also a pivotal pointer to providing an excellent user experience to your customers.
4. Server Log
Ensure that your website displays all debug output from the development process. The server log is essential for your excellent loading speed and for avoiding jamming up the hard drive with irrelevant data that hamper the loading speed in the first place.
Trivial attention to how you want to appear
A perfect eCommerce website design will definitely check these boxes-
5. Logo
The logo impacts your brand image and summarizes your brand identity and what you stand for. A common practice is to place the logo on the top left corner that catches the immediate attention of the buyers.
Thus include your brand tagline with the logo and ensure it's placed above the text or alongside it.
6. Colors
Following color psychology always provide the maximum benefits. The colors you select should align with your brand's tone and the type of products you're selling. Leverage this part to stand apart since several eCommerce sellers try to copy the same style.
2022 is seeing a massive hit of pastel shades in eCommerce website preferences, given the rich and aesthetic experience it provides.
7. All over website design
Your online buyers give more attention to how simplified your shopping experience is than all the irrelevant textures and features you would add.
From your fonts sizes to the background, everything should complement each other, and the website should look and feel real and natural and not as if anything has been added forcefully. When I say look rich, it doesn't mean you spend millions on the design itself, given you've more aspects of handling. By rich, we mean studying consumer preferences and psychology to find what attracts your target audience the most.
Next comes the list of Pages to keep in check
8. Home Page
The roots of an eCommerce website or any website per se are its homepage. It tones the business uniqueness and reflects how you stand exceptional and stand apart too.
9. About Us Page
It's a direct form of communication between you and your visitors. It conveys what you are and the value you provide with your business and its services. You can expand on your products by detailing them and their benefits here. Furthermore, you must ensure a "human touch" in this section, where customers understand they're buying from a people-led business and not from robots.
10. Contacts Us Page
The more detailed customer support page you provide with all channels for your consumers to reach out to you, the more you exhibit trust in your relationship with them. Make sure you add your social media like Instagram, Twitter, and Facebook, add your customer support email id and your helpline numbers at least two.
11. FAQ Page
Your website visitor's mind is jam-packed with questions surrounding security concerns to delivery-related concerns. While you can't cater to every little query, you can create a general detailed FAQ (Frequently asked questions) section) that answers the most common questions you've received from your customers in the past.
Core Actions for your customers-
12. Choosing Products
Highlight all essential details about the products you're listing on your website, from the crucial information to functions, material, product quality, and consumer reviews below each of them.
Also, check the image quality with all dimensions, video functions and provide the most visible manner for reading.
Provide customers an effortless option to check if the product is available in their area.
Highlight the add to cart and buy now options.
Don't miss the "add to wishlist" and save for later options.
Suggested items should be filtered out based on purchase history and searches.
13. Cart
This section should be purely designed to cater to the shopper's general requirements, and each product here should be processed with speed and clarity.
The product name and image are to be displayed during checkout.
Product price should be consistent during all processes and avoid adding surprise costs during the checkout.
Always provide a link back to the product page.
14. Shipping 
Shipping time plays a crucial role in boosting customers' confidence. Providing free shipping on a minimum purchase value can also help increase your sales and the shopper's buying capacity.
15. Payment methods
Not only should you enlist all basic and essential payment methods like UPI/Debit/Credit/wallet payments, but also highlight a clear return and refund policy. This will help boost confidence and increase their chances of shopping with you again.
16. Confirmation
This should be precise and clearly shown since your consumer might consistently check for the product status. A confirmation window after transaction or refund/ return or order fulfillment is crucial.
Over To You
Alongside, focus on personalizing the experiences from design personality to product preferences, and personalization stands among the most in demands user experiences.
The best part is to incorporate all the above-listed features; you don't have to roam around spending thousands of dollars. You can get all the basics right and rich by having exemplary research that accumulates data from all consumers types and places.