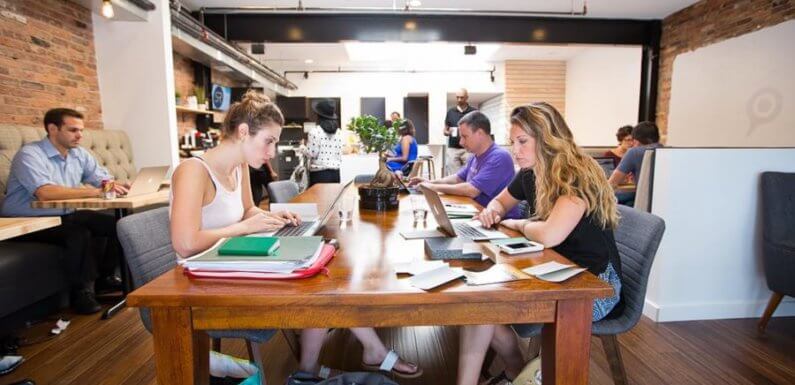 One thing you have to know is that links building is a factor that matters to Google ranking. Ask yourself if your business is earning social shares or organic links? That's the most critical question you should be asking yourself today. Before people link to your site, they look for crucial details such as quality issues. Your site may have them without your knowledge.
One way to solve this is to hire affordable SEO services to make sure your website has no problems. Below are critical peaks for high-quality link building;
Have a healthy link profile
Some people manipulate links for their benefits so they can cheat the search engines. They may succeed, but once discovered, they get slapped with a penalty. It is a way of getting an artificial link which does not impress Google. Instead of cheating, try to maintain a good profile site that earns you natural links.
You can do this by offering top-notch content to your readers about what they want. If you can do this, people will naturally link to your site.
Do a competitor's backlinks analysis.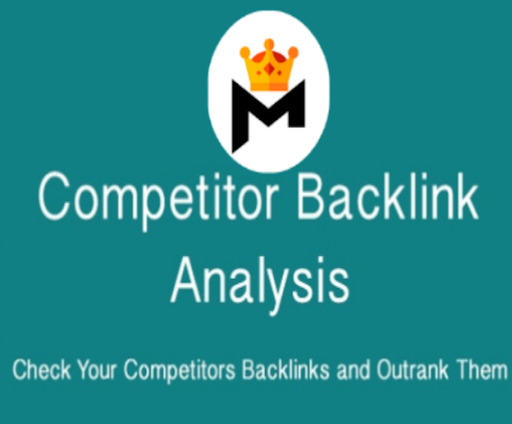 It is good to know what your competitors are doing-especially those with leading sites. But first, check if they have earned quality backlinks worth emulating. Get to know who is linking to them? Use the SEMrush tool to see the top pages. By conducting thorough research, you will be avoiding low-quality strategies.
Content marketing
Why would others build links to your site? Well, this depends on your content marketing. But just before you embark on that, ensure you have a remarkable content that is worth linking and the type that can earn you natural links. A quick way to get you there is through blogging and using influencers.
Use a Followerwonk to find influencers from Twitter. Through Twitter bios, a list of people in your niche will appear.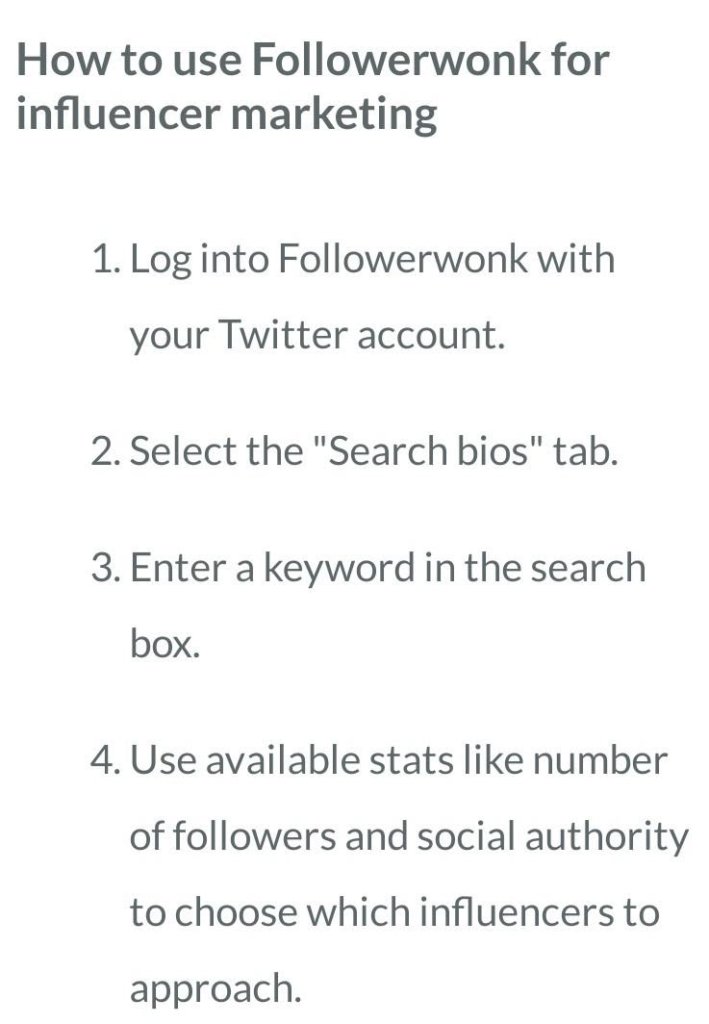 Look for those who have high social authority and lots of followers. Once you have recognized the one that fits your niche, it is time to connect.
Blogging
When you blog, be on a mission to impress your readers. As you choose a niche, let it be relevant to your blog's subject matter. If you are knowledgeable, offer advice on your topics and show credibility through your search. It will drive traffic to your page and create more links. Since you don't want to stop there, you can syndicate your blog post to other platforms such as Twitter, Facebook, and Instagram, and this will boost your social share. After you get enough of those links, and your page features at least in the top three, more and more natural links will pick up.
Media links
The media links are used with the intention of a marketing push to acquire such links, which does not scale easy. The best you can get are organic links generated from content production. However, you should watch out on those low-quality sites which use black hat methods, and they try to manipulate Google's SERP. Find the popular media site where you can get organic links.
LinkBait
According to Senior Webmaster Trends Analyst at Google John Mueller, when you link to sites, and then you ask them to link back to you like a tit for tat, it is called a link exchange, and it is not acceptable. Unless you are doing it on a smaller scale, which does not trigger spam alarms, however, you must get rich-content on your site to attract natural links.
To earn high rankings, you need valuable keywords, and getting on top of the SERPs is not easy. That's why it is ideal to hire an affordable SEO service that will get you there. Their work is to see to it that you nail the Google rankings, and you will benefit from their full breadth of expertise.
Before you post any linkbait, here are things you need to consider: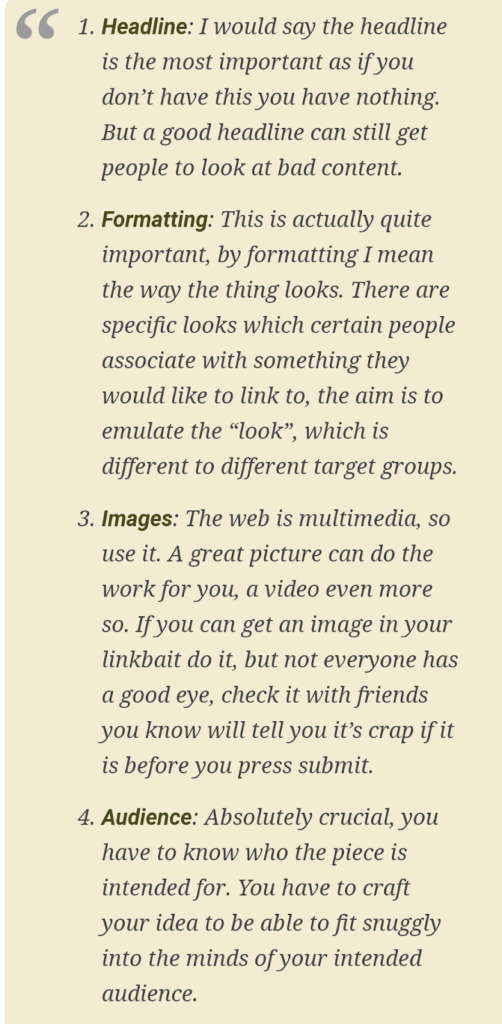 How many links does your blog earn you?
How do you measure your link building on your site? Well, there are many ways to do this. A great tool to do this is Moz's Link Explorer. After publishing a blog that received proper attention, you want to track the number of links earned. For your page to scale with Google SEO ranks, hire SEO experts who understand all the secrets there is to scale up to where you want.
Local outreach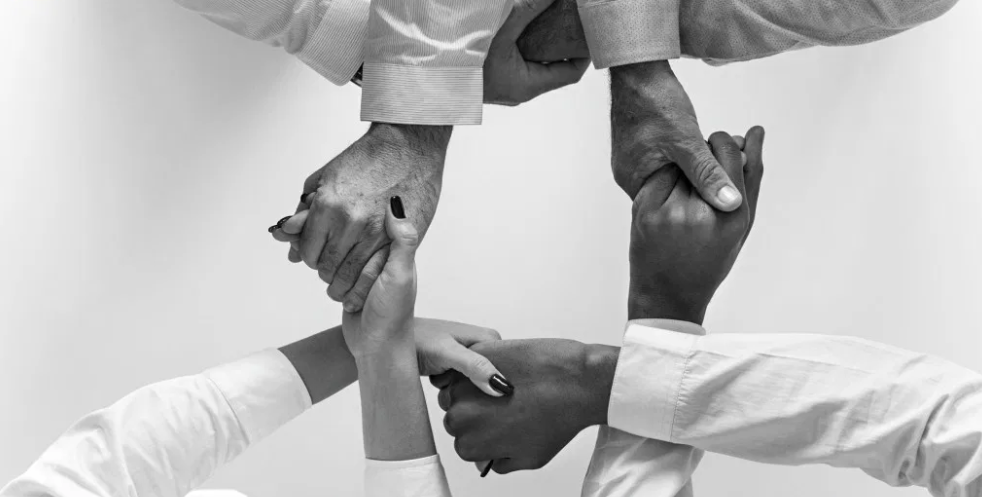 If you are running a small local business, the first place you need to bring awareness is in your community. There, you can earn valuable links. So, you need to get involved in the events, workshops and promote loyalty programs in the city. Post jobs and run competitions. Build a relationship with local people and find out how you can improve your economy. When you apply these strategies, you get excellent links.
Go for only high-quality links.
The best way to link is to use authoritative sites that are using Domain and Page Authority metrics. When it comes to backlinks, it's not about quantity but quality. Indeed, you would rather have one high-quality link than a bunch of low links that will take you nowhere. So long as backlinks are coming from authoritative websites, the number is not that important. The keyword here is quality.
In conclusion, you need to understand that Google does not easily rank a link until it has earned a high-quality organic link. It is smart to hire SEO experts to guide you on the steps that you have to take to scale high. And if you try to use shortcuts by getting manipulative links, they will get you. Use our guide above and start building quality-links consistently.