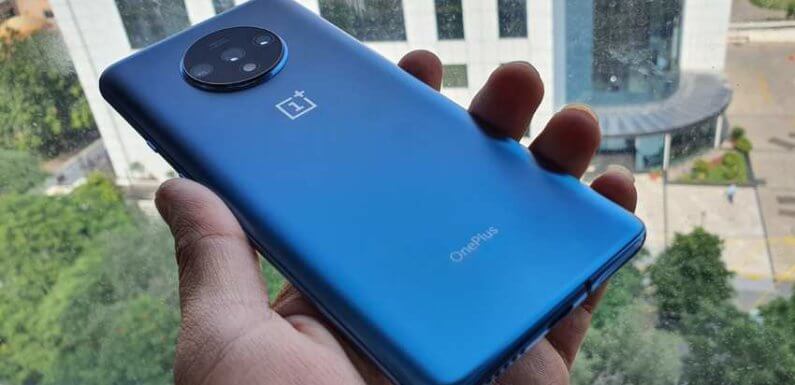 Introduction
OnePlus, as the most efficient smartphone company, has a tradition to launch its latest products every year to ramp-up in the smartphone market. But, in a recent 26 September Event in New Delhi, the company has shaken the previous practices & has launched the seventh series of its flagship smartphone which is OnePlus 7T. Additionally, in order to meet the customer's requirements, the company is going to launch another product and that is OnePlus 7T Pro, a premium version of the same series. Thus, apart from looking over the Product matrix, the product which I am going to review in this article is OnePlus 7T.
In order to unveil this latest phone, let me walk you through the core functionality of OnePlus 7T mobile phone. Firstly, its Glass Body gives a smooth touch when you take it in your hands. The device consists of Matt Frosted glass textured body and 6.55" AMOLED Display having a drop size Top-Notch Selfie Camera at its front.
Furthermore, it is powered by the 855 Qualcomm Snapdragon Processor & 8GB RAM for convenient storage of your stuff. Its high-quality Triple-Lens of 48MP, 12MP rear camera and 16MP front-facing selfie camera add more value in this phone. Besides, high-end specification OnePlus has not forgotten the security of the device. Efficient Fingerprint Sensor and Proximity Sensor is the proof of value-added security feature on the phone. The device has arrived with a good charger and necessary accessories including the device cover.
By initially targeting the Indian market of 299.24 million Android OS users, the company has set out an affordable price of INR 37,999/. Further, it is also planning to jump to the European & US market and claims a very reasonable price of $599.
The above mentioned were the major highlights of this device, let's take a look at the detailed review of the OnePlus 7T mobile phone.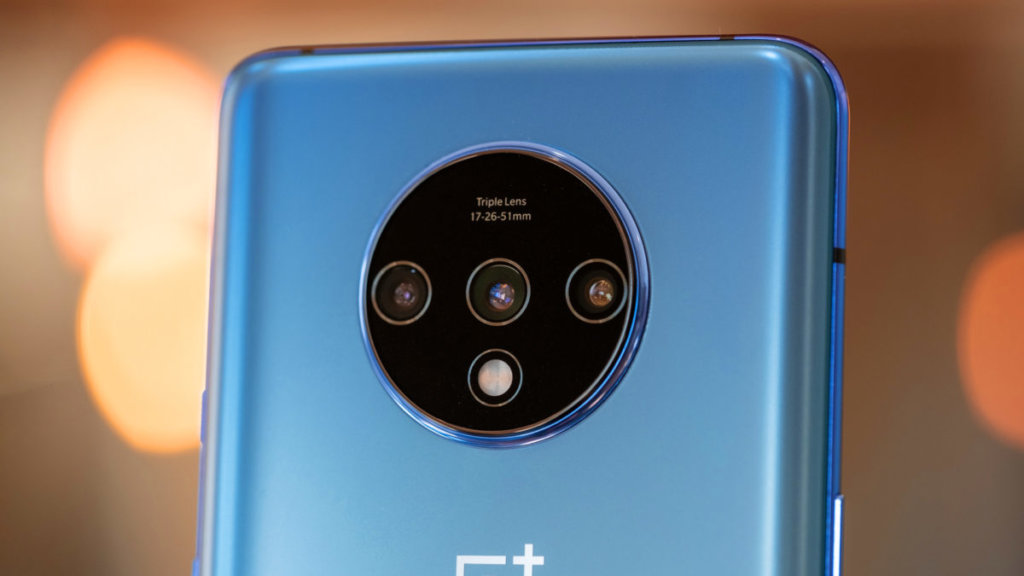 Light Weight, Matt Frosted Glass Body
Undoubtedly, just like any other latest smartphone, this device is equally competitive with all the bells & whistles in a single product. Its matt frosted glass body with the dimensions of 157.7 mm x 74.8 mm x 8.2 mm reflects a premium look. Furthermore, the device is available in two colors which are Glacier Blue & Frosted Silver, but the Matt Black could beautify it extraordinarily and grasp the attraction of dye heart black lovers.
Most importantly this device is easy to handle and has come with quite a lightweight of only 190g. Unlike the heavier devices, no doubt it would have fewer chances to slip and fall from the hand of the user.
6.55" AMOLED Display of 1080x 2400 Pixels
OnePlus 7T mobile phone has arrived with a 6.55" AMOLED flat display with a resolution of 1080x 2400 pixels for an uninterrupted larger screen experience. Its wide display is the key to compete with other big brands like Samsung, Huawei phones in the market. But besides the large screen, its resolution and pixel capacity are very low which will surely affect the reading and gaming. OnePlus could focus more on its display like Sony Xperia XZ Premium has done and leading as a highest 3840×2160 pixel smartphone of its kind.
855 Qualcomm Snapdragon Processor, 8GB RAM, & 3800mAh Battery
OnePlus 7T device is powered by a Qualcomm 855 powerful Snapdragon Processor to run smoothly and quickly. This feature provides the best experience of online gaming, reading & chatting at a fast speed and make it stand in front of its competitors for better and faster performance.
It provides a sufficient storage capacity of 8GB RAM and an additional 128GB storage version for convenient storage of all your necessary stuff. This bigger storage facility allows you to save important pictures, videos, calendars, and apps. It further supports to transfer contents from your previous mobile phone device through any content transfer app.
Additionally, 3800mAh long-lasting battery allows convenient usage of this phone throughout the day. OnePlus 7T has come with the wrapped charger that is efficient enough to charge this device 70% in 30 minutes but still, it could not compete with the devices that allow wireless charging.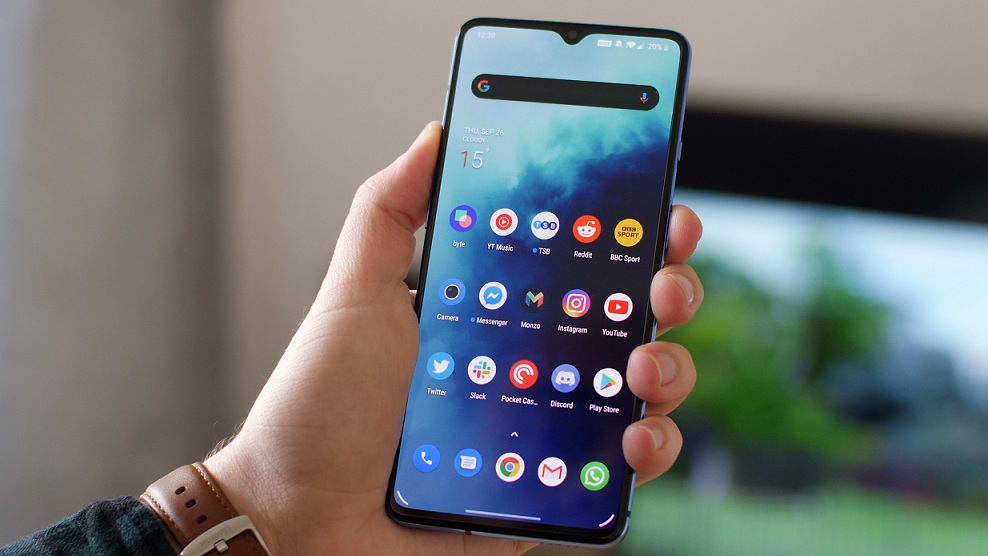 Triple Lens 48 MP 12MP Rear & Top-Notch 16MP Selfie Camera
As I have previously mentioned about its competitiveness, the OnePlus has not missed a single point to make its device capture the Android market. Its triple-lens cameras reflect the modern approach of this device and allow you to capture high-quality pictures according to your desire. The dual rear camera of 48 MP & 12MP Lens for detailed and memorable shots and front-facing 16 MP Selfie camera is simply amazing but it could be replaced from pop-up selfie camera.
"Zen" Reading Mode Feature
One of the unique features that OnePlus adds at this device is the "Zen" feature – a Reading Mode. This feature is very helpful for you if you are a reading lover. This "Zen" feature disables all the Apps of your phone for a set period without blocking calls and camera. Hence, you can receive the upcoming calls but you could not use the Apps for the set time.
Connectivity & Fingerprint Sensor
In addition to the latest specification and feature, the OnePlus device has properly packed with suitable accessories and connectivity including a dual sim, Wi-Fi or LTE networks in a single device but lacks the headphone jet. Moreover, OnePlus has also fulfilled the security parameters, the device supports face lock, fingerprint sensor & proximity sensor and this feature makes it most desirable for privacy conscious customers.
Recommendations & Conclusion
After discussing all the specifications in detail, I found this device as one of the best contributions of OnePlus brand at a very less price. It includes all the necessary features such as 6.55" AMOLED display, 855 Qualcomm Snapdragon Processor, 3800 mAh Battery and Triple Lens Camera and reflects the same reliable results as it was promised. The device lacks a few things like wireless charging, 5G connectivity which is fine to me but it completely depends upon the requirement of the customer. Further, we are hopeful for the upcoming OnePlus 7t Pro which is about to launch on Oct, that it won't lack these useful features to compete with its competitors.