Few technologies have the potential to revolutionize the workplace to the extent that IoT does. IoT technology is already being widely used in many different industries with great results, and technology experts around the world are projecting even higher rates of adoption within the next few years.
In the study The Internet of Things: Today and Tomorrow, Aruba Networks found that 57 percent of companies had already adopted IoT technology, and they expected that number to grow to 85 percent by 2019.
You'd be hard pressed to find a business or organization that couldn't benefit from IoT technology in one way or another. From sensors that control lights and heating systems in an office to technology that creates a better customer experience or helps employees drive innovation, IoT can be a very powerful tool for improving efficiency and productivity. But despite all the benefits IoT has to offer, not everybody is sold on the concept just yet.
Recent research from Market Strategies found that the IoT space can be divided into two main groups: those who have encountered IoT technology in the workplace and those who haven't. But narrowing this gap isn't just a matter of making a stronger push for more IoT technology in the workplace.
Market Strategies also found these groups have markedly differing views about matters like privacy and government regulations, which are very likely to have an impact on adoption of IoT technology in the workplace. Overcoming those differences is going to be essential for IoT to reach its full potential for use in the workplace.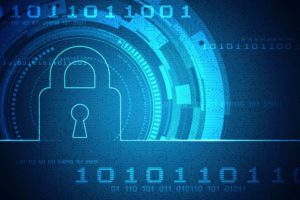 Concerns over privacy and security certainly aren't without merit. In the study by Aruba Networks, 84 percent of all respondents said they had experienced an IoT-related security breach. This is particularly significant when you consider that certain industries already faced strict IT security regulations before IoT technology started gaining major traction.
Healthcare, for example, is just one industry where IoT has huge potential, but security remains a major issue. 89 percent of healthcare organizations have suffered from an IoT-related security breach and, depending on the the exact technology involved, IoT breaches in healthcare can potentially compromise patient confidentiality or safety.
Even though some companies are hard at work improving the security of connected devices, there are other obstacles to overcome. Many organizations still have a fundamental misunderstanding of IoT technology. In a 2017 study commissioned by HCL Technologies, 49 percent of respondents said the organizations they work for were struggling with implementing IoT solutions because of a "siloed" approach, meaning that the IoT being used was limited to just one function rather than something that could help the organization as a whole.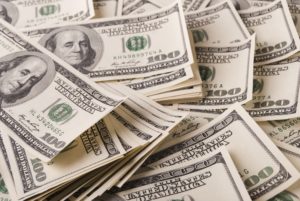 As with many things in life, cost is another significant hindrance for IoT adoption in the workplace. To really get the most out of IoT technology, it takes more than just adding a few connected devices around an office — it takes a major overhaul of a company's entire technology system, and that's going to come with a significant price tag. Convincing the decision-makers at companies to undertake such a large and expensive project isn't going to be easy, especially when issues like security and privacy remain.