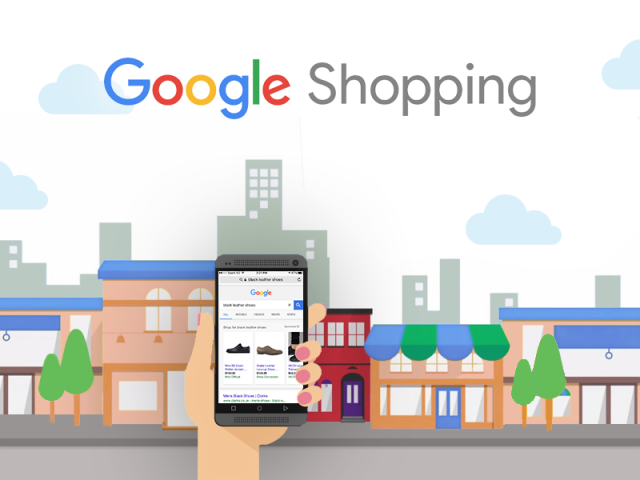 If you are an online business owner or you run an e-commerce website you can utilize Google shopping ads to promote your online and local inventory, steer traffic to your website or offline store and target better-qualified leads.
Google shopping ads feature vivid product information, such as image of the product, price and sellers name. Google AdWords consists of a merchant center data, where the seller is required to input relevant data related to the ad, this data format is then included in the final ad that is displayed to the users.
Google AdWords is more likely to highlight your ad to those users who are already looking for the kinds of products and services you sell; this is done in order to push these users to execute an action upon your ad, and there is a high probability that they might account for a sale.
Google shopping ads are very easy to set up and understand. You just need to make a Google AdWords account, set your budget and other required data and you are all set to go! Moreover, Google AdWords expert provides you with an exclusive access to measure the impact of your Google shopping ad through innovative and simple performance tools.
If you are trying your hands on Google shopping ads for the very first time, and are unaware of the basics, we will help you walk through simple tips and tricks to ease out your inception perplexities.
In order to have your products listed on Google shopping, you need to create shopping campaigns for your ad. These campaigns facilitate you to manage and extract the best out of your shopping ads to promote your products and services online.
Shopping campaigns offer a straight forward and supple method of efficiently managing your merchant center account. You can regularly update your available product inventory, customize your campaign according to your needs, and will. On top of it, you can monitor the response that your ads are generating, and even optimize your campaign performance through innovative tools.
The product data that you enter in the merchant center is crucial in how your shopping campaigns turn out in Google AdWords. By making all your data available within AdWords, you can shape your shopping campaigns in whichever way you want. You can easily browse and mould your product inventory and make informed decisions regarding your advertising strategy.
Benefits of Google Shopping ads –
Increased traffic
Better qualified leads
Broader presence
Comprehensive monitoring of ads
Last Words –
If you are a business owner and are looking for your fair share of online presence, then these ad campaigns are just the thing for you. These ads feature rich product information that provides a brief insight to the user, of what to expect when being redirected to the merchant's website. If you want a quick and efficient way to market your services, look no further. And outsource white label PPC agency for best results out of your investments.
Also, In order to make the most out of your Google shopping ad campaign, a comprehensive ad campaign audit should be executed in regular time intervals to prevent any wastage of money over such paid marketing.
Read here to know about the step-by-step guide for an efficient PPC campaign audit