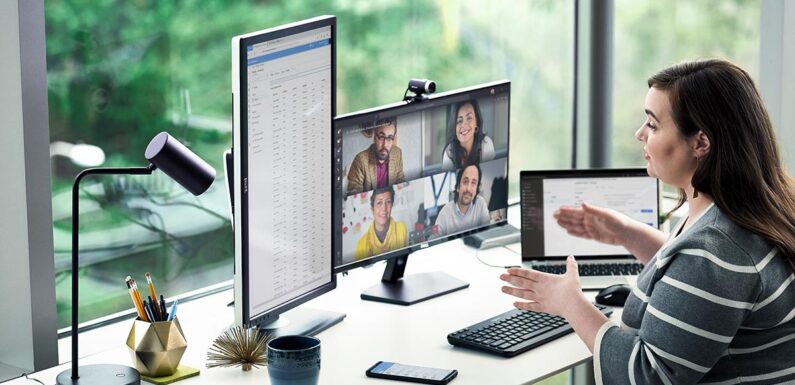 As of 2020, Microsoft users increased by a staggering 95 million users. Every single day, 145 million people use it.
The numbers are the result of the hard work of the company. They are at the forefront of innovations and have some great apps to boot. Microsoft 365 is one of the products that is becoming more popular every day.
Why you need Microsoft 365?
Microsoft 365 in its element is a combination of Windows and Enterprise-oriented services. Everything is ready right out of the box. You don't need to set it up or buy any complex additions to enjoy the features.
Users have the option of signing up for different subscription packages. Companies also have the option of 365 Business. It works well for small and mid-sized companies. And, that's not all; the company announced new applications on the Office 365 platform.
The connections feature in Outlook will help with email marketing. The listing feature makes it easy to publish information about your business online. The accounting department has the invoicing feature. They can use it for the generation and tracking of invoices.
Individuals and companies find it easy to use the many features. It helps make work easy. Do you want some help in using the Microsoft packages? Simple, sign up for learning opportunities like those you find at Acuity Training. It's always nice to have someone guide you through all the tips and tricks despite the platform being very user-friendly.
Without a doubt, Microsoft 365 already has so much to offer. But, there is more to look forward to in the future. So what can users expect?
#1 Flexible Designs That Mimic Modern Living
There is a lot that characterizes modern living. Take the example of the lessons we had to learn from the Corona pandemic.
Stay at home and social distancing orders resulted in work and schooling shifting to the digital space. Remote work and learning became the order of the day and persists to date. But, how can we ensure the same level of engagement that was present in days gone by?
Distractions that come with the home settings can be difficult. The Microsoft team is working on products that allow for optimal focus. They are incorporating fluent designs such as apps that use fading brand colors.
Single line ribbons slowly release your commands. It avoids a situation where a barrage of information hits you at once.
If the innovation trends are anything to go by, Microsoft 365 users have so much to look forward to. Imagine only having relevant information on your display screen. It is fantastic, especially when carrying out a search. Indeed, it will be easier to be free of distraction with a more organized mind.
#2 Fluid Frameworks To Help With Collaboration
The modern workplace is always evolving. It requires individuals to increase efficiency with better collaboration. Microsoft fluid framework aims at offering seamless communication. It removes the barriers that are present between different apps. With the framework, companies can achieve:-
Coauthoring of documents resulting in scalability and speed with work completion
Ability to create collaborative work blocks by deconstructing or combining content. The users can do this across different applications.
Text translation, editing, and translations using smart/intelligent agents and humans.
All these innovations will help maintain creativity while increasing productivity.
#3 Greater Social Awareness In Designs
A lot of social situations characterize the 21st century. Racial discrimination, economic divide, gaps in digital learning, and so much more. Then, comes the corona pandemic. The disease forces people into a life they might have never envisioned.
There is a greater dependence on technology. We use it to connect, work, school, and even run businesses.
But, we can look at the situation with a 'glass half full' mentality. Companies have the chance to innovate to provide solutions. Microsoft 365 is working at supporting the 'New Normal,' as some would like to call it.
The company is championing responsible or ethical innovation. The focus is on the humans while bringing in elements of responsibility and trust. The idea is to streamline digital tools and technology. All these work for the betterment of everyone.
#4 Artificial Intelligence For Best Experiences
Microsoft 365 will continue to leverage the powerful capabilities of artificial intelligence. But, the designs must stay true to what the users need. It will be a way to amplify human capabilities through the use of AI.
Take the example of someone using Microsoft Excel. AI will help remove errors by spotting them as you input the data. You then get an alert that lets you know that you need to make a correction.
#5 Bringing Humanizing Aspects To The Digital Connections
Social distancing, remote working, and e-learning have minimized human interaction. Most of the human encounter is behind a screen. It does remove the human element from interactions.
Microsoft will launch apps that bring fun, relaxation, and collaboration to the encounters. The user experience will be more meaningful and authentic. The use of colorful backgrounds and themes will allow for cultural and gender expression.
Imagine having total control over how Microsoft works for you. You get greater flexibility with the applications.
#6 Microsoft 365 Looks Into Relationship Building
For Microsoft, human connections need to extend beyond the user interface. The Family Safety app is an example. It allows for content filtering and limits screen time.
Think about the parent who now has to work from home. You could spend hours in front of the computer trying to catch up with office tasks. Meanwhile, family life starts to suffer because you are ignoring them. Microsoft 365 now 'forces' you to step back and enjoy some of the more essential things in life, such as spending more time with the kids away from the screen.
Final Thoughts
Microsoft 365 has a lot to offer, and from the above, we can predict that it will only get better. Companies can achieve better collaboration amongst team members.
AI will improve the offerings, by allowing users to leverage the capabilities it offers. Remote learning and working will be easier with products that optimize focus.
The company is also showing itself as a socially responsible company. The betterment of life, encounters, and experiences is a sign that the company cares. It is not only about the bottom line. Rather, it is also about how to enrich the lives of the customers.