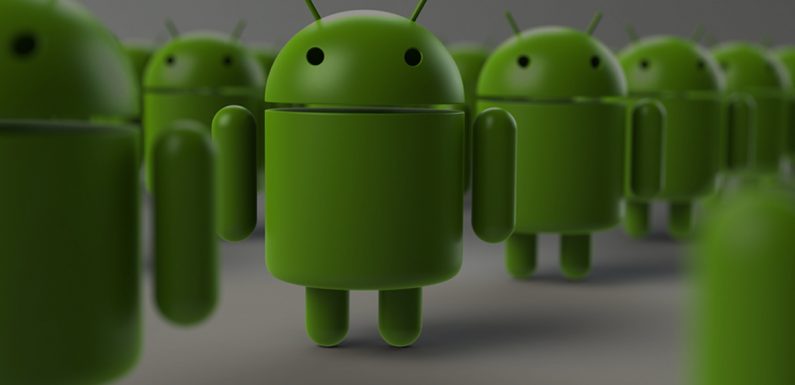 Mobile app revenue is projected to grow up to $189 billion in 2020, more than a 100 billion up from last year's $88 billion, as per the data has come from Statita.com. So without any doubt, mobile app development is one the fastest growing sectors in the market.
In the mobile market, Android has emerged as one the largest platforms with powering more than 85% of all smartphones and 65% of tablets being used all over the world. With an extensive presence as well as the capability of supporting almost all sorts of customization, more and more app projects are now conceptualized around the Android OS and so there is a rising requirement of Android app development.
What makes Android such popular is its openness. Yes, Android is an open source mobile operating system. A number of mobile device manufacturers are relying on the OS has they are able utilize a world-class mobile OS in their mobile devices. Of course global acceptance of the OS is generating immense opportunities for businesses having Android app.
Almost all the popular Android apps available on the Google Play store are the customized apps which take all the advantages of Android's openness. This is why custom Android app development is gaining so much importance among businesses which need apps as well as developers who build these Android apps.
Here are some benefits of custom Android application development:
Offers Perfect Solution for Distinctive Business Needs
A custom Android app development can effectively offer the best solutions for distinctive requirements of business. Although there are ready made solutions available in the market but often time, they are not customized the way different businesses need them.
It's why because every business is unique and required distinctive solutions matching their specific requirements. The custom mobile app development process allows developers to add desired flexibilities to the solutions that can double the productivity.
Saves Time and Money
The cost of Android app development services has been quite deceptive since the beginning. Although businesses can purchase out-of-the-box, ready-made solutions but they would not be less expensive. In both conditions, the cost invested on acquiring an app will be similar.
The custom app development gives businesses and developers full freedom for adding desired features. Interestingly, investors have to invest only for those features that the really need.
Few Complications and Compatibility Issues
A custom mobile application is developed from the scratch with keeping all the requirements of end users in mind. When an app is designed from the beginning, developers are able to work with every detail as well as make them compatible with other business apps. Also, there would be very little training required to learn working with new solutions.
Increased Business Security
Android is no more a vulnerable operating system now. With time, Google has turned Android as one the securest operating systems for almost all sorts of app ideas. The entire architecture of an app is secured which means the security risks are very less.
Efficient and Reliable Technical Support
One of the key benefits Android custom apps come with is the unparalleled technical support plan that the most of the Android application developers offer to their clients. Many android developers provide low cost and dedicated support for the apps they create for their customers.
Compatible with Wearable Devices
The Android OS and the Android app development technologies are fully compatible with the wearable devices, too. Businesses around the world have now begun to rely on wearable technologies for lots of purposes. They have introduced several operations to be complete and managed with wearable technology.