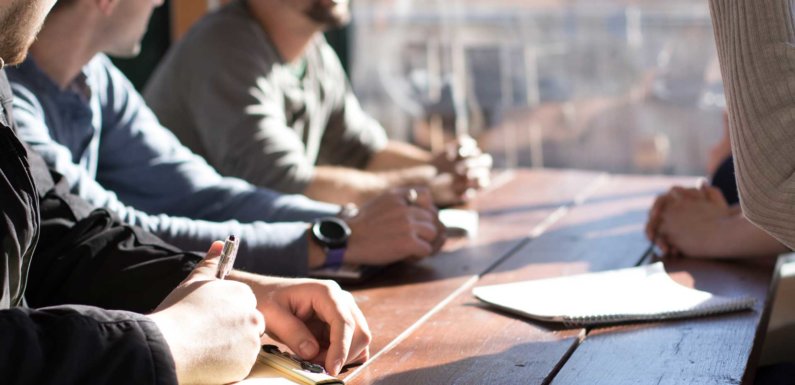 The number of digital buyers continues to grow by leaps and bounds, with the forecast to hit the 2.14 billion mark in 2021. Willing to get a piece of that pie? Be ready to take bold steps into digital and address all the roadblocks on the way to enticing customers into your sales funnel.
Low Customer Satisfaction Rate
Customer satisfaction is a major benchmark for gauging your business success. The higher its level, the lower the rate of shopping cart abandonment.
To make clients happy, start with optimizing your eCommerce platform for usability. Take into account ADA and WCAG accessibility guidelines as well as the peculiarities of cross-platform app development to ensure smooth e-store navigation on any device.
Show customers you're always focused on what they need with eCommerce development solutions that enable round-the-clock support, personalized virtual assistance, computer vision-fueled product discovery, AR-enabled try-ons, location-based suggestions, and more.
Data Breaches
A staggering 80% of payment card-related investigations account for eCommerce data breaches, which boils down to the fact that security is still a real bottleneck to seamless customer experience.
To protect shoppers' financial data, ensure strict compliance of your e-store with PCI DSS You can quickly gain PCI secure coding training online with a professional service like HackEDU. This includes installing and maintaining firewalls, using encryption, ensuring robust identity and access management, performing regular testing and updates of your eCommerce software, restricting virtual and physical access to financial data, as well as establishing comprehensive disaster recovery plans and information security policies.
If you want to go the extra mile, leverage advanced ML algorithms to proactively manage financial risks and early spot suspicious activities.
Dispersed Data Silos
As your eCommerce business grows, so does the volume of data you have to deal with. To effectively manage disparate, heterogeneous data generated from your e-store, CRM, product information and inventory management systems, as well as external sources, you'll need an AI-powered data management system.
Such a solution will enable you to synchronize all available data sources, handle data variety (such as format, structure, and size), and transform raw data into never-before-seen insights. It can be customer behavior models, product trend forecasts, and other information helping enhance client targeting, improve service offering, and drive more sales.
Costly Downtime
Black Fridays and Christmas shopping frenzy work great for driving more revenue. But there's a flip side. The more shoppers visit your e-store, the higher the outage risk is.
To easily withstand customer rush, consider migrating your eCommerce platform to the cloud to be able to scale it up and down based on real-time demand. One more way to deal with peak seasons is to embrace the power of content delivery networks. CDN setups will help you optimize content delivery in terms of quality and time, improving shopping experience on a global scale.
On a Final Note
High customer satisfaction is like oxygen — nobody survives very long without it. And given the harsh competition in the eCommerce arena, making clients love your brand is no walk in the park. To increase customer acquisition and retention, focus on optimizing your online shop's look and feel, tailoring personalized offering, scaling your e-store to a growing number of shoppers, and securing user data.