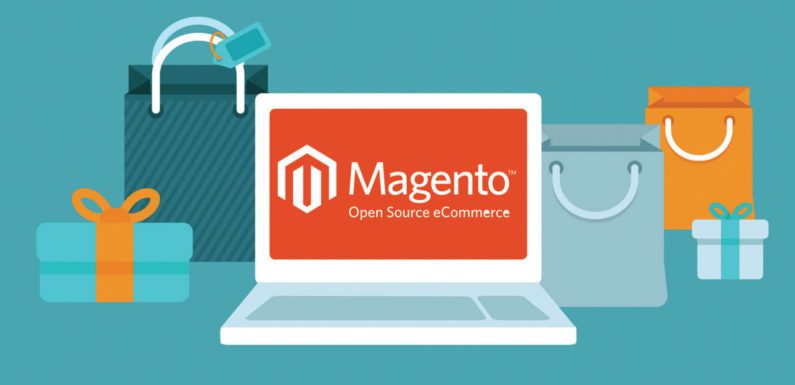 According to an official post on the Magento website, the support for Magento 1 might be closed after June 2020. The company has, therefore, requested all its existing Magento 1 merchants and e-commerce software users to migrate to the latest Magento version (Magento 2 and above).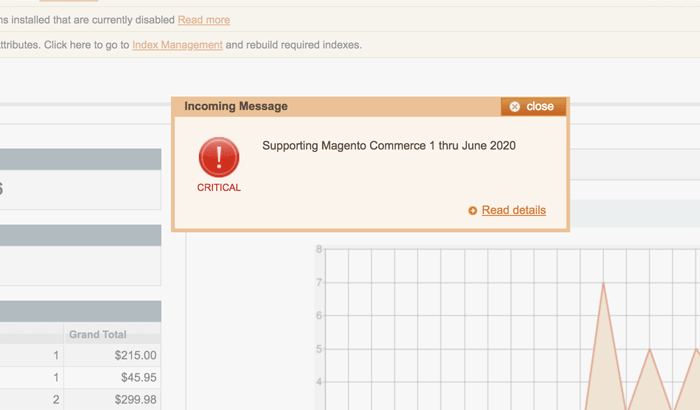 Magento 2, which was released on November 17, 2015, has recently been updated to the latest Magento 2.3.1 version. Those merchants who have still not migrated their websites to the Magento 2 version are requested to do so at the earliest to avoid any complexity or performance issues with their websites.
Community Edition 1.x
| | | |
| --- | --- | --- |
| Version | RELEASE DATE | END OF SUPPORT |
| Magento 1.7 | April 2012 | June 2020 |
| Magento  1.8 | September 2013 | June 2020 |
| Magento 1.9 | May 2014 | June 2020 |
Enterprise Edition 1.x
| | | |
| --- | --- | --- |
| Version | RELEASE DATE | END OF SUPPORT |
| Magento 1.12 | April 2012 | June 2020 |
| Magento  1.13 | October 2013 | June 2020 |
| Magento 1.14 | June 2014 | June 2020 |
On its official website, Magento developers have clarified that they will extend the support for Magento Commerce 1 (Enterprise Edition) through June 2020, giving merchants enough time to migrate to the newer versions at their own convenience. This may include support for both security patches and quality fixes, depending on your Magento version.
Here is what officials Said:
"For Magento Commerce 1 (Enterprise), we are providing software support through June 2020. Depending on your version, software support may include both quality fixes and security patches."

"For Magento Open Source 1 (Community), we are providing software security patches through June 2020 to ensure those sites remain secure and compliant."
As for the Magento Open Source 1 (Community Edition), the support will be stopped by June 2020. That means merchants still have enough time to transit to the newer versions for added security and compliance and to continue to receive the support and updates.
The company also confirms that the said support and security maintenance is only limited to Magento software and will not be applicable to any third-party plugins or extensions.
"Maintenance of extensions, customization or other modifications to the Magento codebase, including compliance with security and privacy standards (PCI, SOC, ISO, etc.), are the express responsibility of the merchant."
Why upgrade to Magento Commerce 2
In its post, the company urges all its existing merchants to upgrade to the newer Magento versions in order to continue receiving the best-quality support and service.
Magento Commerce 2 is an upgraded version which is designed to deliver the highest level cloud-hosted performance along with freedom from usual IT issues, allowing site owners to create and launch the best quality content and services, to the satisfaction of their clients.
Magento 2 has also been optimized to offer greater flexibility which will enable website owners and developers to create almost every kind of e-commerce portal in record time and at a very low cost.
The new Magento platform is equipped with more than 2,000 extensions and gets a new software update almost every quarter. There are already over 30,000 websites running on the Magento 2 platform. It is time to add your website to the list as well.
How can I check Which version my Website is using right now?
Well, it's quite easy to check which Magento version your website is operating on. First login to your Magento admin panel and Then scroll down to the footer. There you will see the version of Magento. Similar to the image I have shared below:

Now I think the time has come to upgrade your Ironman suite. Let's get into Version 2.3.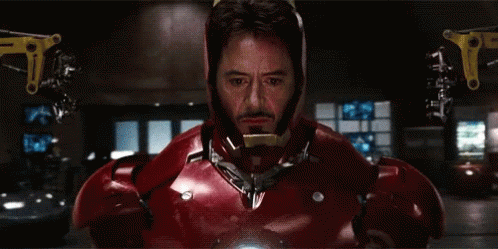 Did you ask for help?
We would love to take care of your eCommerce beast for Magento 2 Migration. Hire affordable and high-quality Magento 2 migration service with SAG IPL