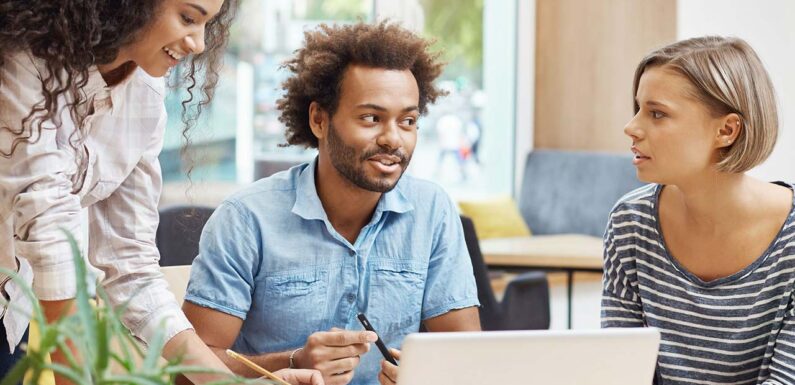 2020 was a year that shocked every nation across the globe. What was once considered impossible, has now become a way of life. The market closed off for months as the world braced for the impact of the pandemic, and businesses shut down across the globe. The market has been slowly opening up since and as we stand at the cusp of the year 2022, a lot of things have changed, including PPC trends, and it is crucial to stay on top of these changes.
This blog post lists out some of the top PPC trends of 2022 that you should be on the lookout for to take the dynamic market by its horns.
PPC trend #1 – Automation:
Automation is a trend that has been on the rise for a few years now. However, PPC experts predict that it is going to become one of the hottest PPC trends of 2022. Having to extrapolate and consolidate information from multiple sources is just not possible without automation. On similar lines, planning, execution and evaluation of campaigns that are data-driven, across multiple platforms require automation. Successful PPC campaigns in 2022 will be those that deploy automation to control the campaigns.
PPC trend #2 – First-party data:
Acquiring first-party data is another PPC trend of 2022. This is especially relevant as privacy is a major concern for users across the world. With the increase in advocacy for consumer privacy, this is the way to go. Staying dependant on cookies and pixels for marketing was how digital marketing began, and the same cannot continue for longer. It is important that advertisers consider a future without these sources of information. Integrating first-party data with advertising networks is the best PPC tip for 2022 that you should consider.
PPC trend #3 – Segmentation and targeting of audience:
Another PPC tip for 2022 is segmentation and targeting of the audience. This is especially important given how keyword matching is categorized. Implementing this tip in your PPC campaigns will ensure that your target audience will receive ads related to your brand, even when they are not actively searching for related products or services. The key is to refocus the targeting of campaigns by segmenting the target audience into different groups.
PPC trend #4 – Test, test, and test!:
This is perhaps the most undermined PPC tip for 2022, but its significance is undeniable. With expanded text ads, the key is to test variations and with responsive search ads, the key is to pin different messages to different locations in the advertisement. Through all this testing, the focus should be on allied phrases, rather than specific keywords. This broad approach to testing will give a much better picture of ad performance, as opposed to conventional testing with a narrow scope.
PPC trend #5 – Diversify across various platforms:
It is slowly opening up, the scope of marketing across these platforms should not be overlooked. One-channel marketing is a recipe for disaster in today's internet era. If you find yourself underequipped, the best way to move forward is to outsource PPC management services to agencies who have experience in a multi-channel marketing approaches.
PPC trend #6 – RSAs are here to stay:
ETAs have been dying for quite some while now. In fact, according to the latest announcement from Google, Google ETAs will be history from July 2022, and responsive search ads will take over completely. Given this, it is wise that RSAs and allied processes be created and maintained in 2022, even before July so that the shift will be easier. RSAs should be supported by solid procedures and sound strategies so that messaging may be targeted and comprehensive. Google has given advertisers enough and more time to make the switch to RSAs, and if you don't prepare yourself for the change, you will find yourself falling behind your competitors.
PPC trend #7 – Offline conversion tracking is the future:
Facebook's Conversions API and Google's Offline Conversion Tracking have been becoming increasingly significant in recent years. This is a result of the quest for a pixel-less environment in digital marketing. Conversion tracking is fundamental to smart marketing and will prepare your campaign for the changes that 2022 will bring. Offline conversion tracking is now a necessity, but, above and beyond that, it is key to improving your PPC campaign performance and optimization.
PPC trend #8 – Advocacy and education for small businesses:
The shifts in PPC management services will impact all businesses, irrespective of size. However, smaller businesses will be most heard hit as they don't have the resources or the budget to change with changing PPC trends. If you work with advertisers who are smaller in size and work volume, it is your responsibility to advocate for them. Such advocacy will not only help them adapt better, but it will also help them provide you with better services.
PPC trend #9 – Relearn everything:
New approaches and trends can be understood and implemented effectively only if the existing ones are understood completely. The fundamentals of digital marketing may take different forms with changing times, but they remain the same inherently. Some of these fundamentals include match types, keywords, bidding, etc. Clear knowledge of the fundamentals will allow you to analyze the changes that have been brought to it in 2022, and in the coming years.
PPC trend #10 – Adaptation is key:
If 2020 has taught us anything, it is that nothing is predictable. Given this, it is important that every PPC campaign created in 2022 is flexible enough to accommodate changes. Adaptability is the key to surviving another 2020 if things turn sour. Simply put, PPC management services must hold space for unpredictable changes and trends.