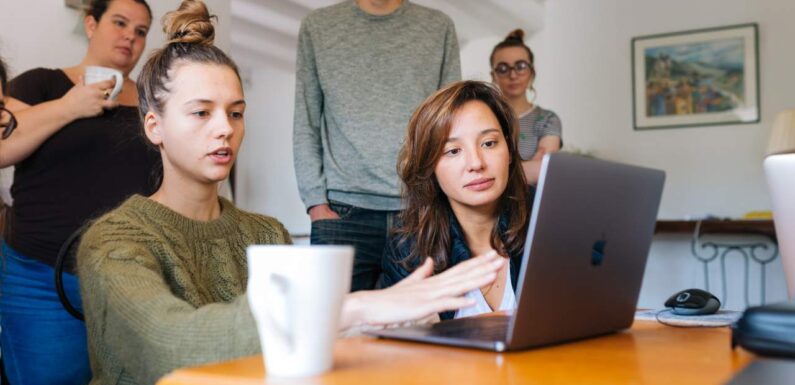 MS Outlook is a well-known email client, and it provides so many features to its users. It saves its data in OST and PST format. OST is an offline folder that allows viewing data offline. Whereas PST, commonly known as the Personal folder, is a data folder that stores all the mailbox items on the computer. There are so many reasons users want to Export OST file to PST. So let's jump to the factors that users wish to Migrate OST files.
Why Convert Outlook OST to PST?
Users are always in search of methods to import data from OST file. There are several reasons due to which users convert OST to PST files. We will discuss some of the reasons below.
Saves your data when you accidentally delete files from the server.
You can backup OST file by converting the OST file to PST.
If any situation occurs, like the crash of the exchange server, you can access your data.
Your files are inaccessible in case of corruption; conversion helps to access files at that time.
Now we know, What are the advantages of converting Outlook OST to PST? After this, we will discuss How to convert an OST file to PST format?
There are two procedures to import data from OST file– The manual Method and the professional method with the help of Aryson OST to PST Converter. Firstly we will learn the manual procedure and, then we will discuss the professional process via a third-party tool. Now we will grab knowledge about two manual approaches to backup OST file.
Manual Approach to Export OST file to PST
Given below are two manual methods to convert Outlook OST to PST.
Using the Import/Export technique
Using Archive Option
Let's see the methods one by one and perform the steps as shown for better results.
Method 1: Using the Import/Export technique
In this method, we will export the OST file to PST format via Import and Export Wizard. Following are the steps to migrate OST files:-
Launch MS Outlook on your PC.
Click File and then select Open and Export.
After that, press Import and Export.
In the Import and Export Wizard, choose Export to a file and then hit Next.
Select Outlook data file (.pst) format, and after that, tap on the Next button.
Now select the folders you need to export.
Now browse the destination of the resultant folder and select or deselect the given Options.
At last, hit the Finish button to start the process.
You can also set a password on the PST File if you want, or skip that part and move ahead.
Follow these steps as mentioned to convert the OST files through this method. Now let's see the second method and its steps.
Method 2: Using Archive Option
Here are the steps to export OST file to PST by the Archiving method. Go through the below steps to backup OST file through this process.
Open the Microsoft Outlook app on your system.
Now click File, and then select Options.
Go to Advanced from the drop-down menu and tap on AutoArchive Settings.
In Auto Archive Wizard, choose the number of days you prefer to run auto-archiving.
After that, browse the folder to save the file, select the options as per your choice, and press OK.
You can use any of the above methods according to your convenience. These methods are helpful to Import data from OST file. However, these techniques are not free from flaws. Let us have a look at these drawbacks for a better understanding.
Some Primary Limitations of Manual processes
It is important that we know the drawbacks of methods before performing them to protect ourselves from unknown problems. So, below are some major flaws of manual techniques:
Conversion through Manual methods is a slow process.
The steps are confusing for novice users.
High chances of data loss.
It doesn't ensure data security.
Limitation to transfer mailboxes only. You can't export other mail items such as calendars, tasks, etc.
It needs some technical experience to perform the steps.
Now, we are aware of the shortcomings of Manual methods. In the below context, we will know a quick and easy technique to convert Outlook OST to PST. The successive approach is the Professional one. Now we will learn about it and Its features in detail.
Professional Method to Convert OST file to PST without Outlook 
In the Professional method, we will Migrate OST files via OST to PST Converter. It comes with an interactive interface, and a Novice user can also use it with ease. The tool allows users to convert OST folders to PDF, MBOX, PST, HTML, EML, TXT, and other file formats.
It can transfer OST file items such as mail folders, contacts, tasks, calendars, etc. With this automated tool, you can convert single or multiple files at once. Moreover, it can also convert corrupt OST file.
Finally, we will review the whole article and come up with a conclusion.
To Conclude
In this write-up, we read about various techniques to convert OST to PST file. We firstly discussed two manual methods and their steps in brief. However, Manual procedure has some drawbacks. Thus, we went to the professional method. It bore some superior features and was easy to use, even for a novice. So, I suggest you use the professional tool over manual practices so that you don't lose any data. If your Outlook OST file is corrupted, then the professional method is suitable for you. I hope the above information was helpful and you have successfully converted the OST file.