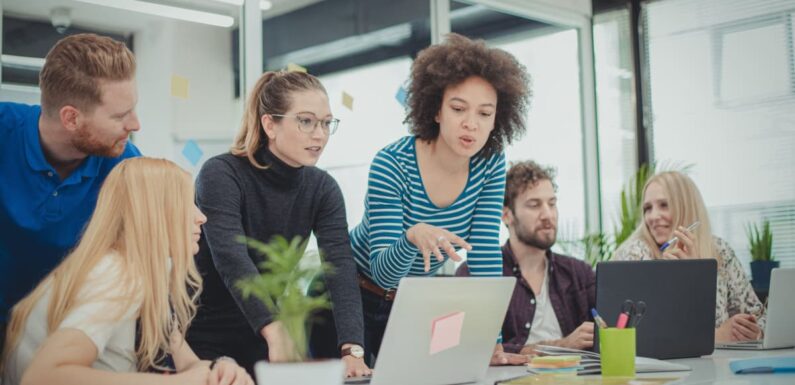 Are you ready to improve your business strategy? If so, we recommend that you continue reading about the key tips for social media marketing on Facebook.
If you have a digital business and you are not yet on this platform, we suggest that you strengthen your business by taking advantage of the great social media marketing opportunities on Facebook. It undoubtedly continues to be the leader in social media marketing.
How to do it? Here we give you some tips that you should keep in mind so as not to get lost in your social media marketing strategy on Facebook.
1. Use videos
Some specialists indicate that, in 2019, the video will constitute 85% of total Internet traffic. For this reason, we recommend that your social media marketing strategy on Facebook take this data into account and make use of video as much as possible.
When it comes to social media marketing on Facebook, drawing attention to images is no longer enough.
If a picture says 1,000 words, then a video says 1,000,000 words!
Importance of video in Facebook marketing
Currently, when it comes to ads and posts, videos dominate the most, meaning 82% of business owners say that video marketing is an important and critical part of their overall marketing strategy. In the event that your Facebook strategy does not have video content, you are lagging behind your competitors.
When it comes to social media engagement, videos rank higher than still images – in fact, Facebook videos are seen by many as having a greater organic reach than posts with just text or images alone.
Videos are generally much more effective in expressing complex concepts, which still images simply cannot do. In addition, videos are also used to build trust in your business, as 57% of consumers report that videos generate more confidence when buying items online.
Let's assume that you have a new and innovative product. Consumers probably cannot understand how it works clearly by viewing a photo. However, a video could make it much faster and easier for people to understand how to use your product, increasing the possibility that they will want to buy it.
Engagement rates for video ads manage to be a staggering 3x higher than non-video ads.
If you have already encouraged yourself to create a video as part of your social media marketing plan on Facebook, here are some tips that you should know:
Video length
In case your social media marketing strategy on Facebook contains video ads, make sure to keep your videos short.
Short videos are generally more beneficial as possibly more viewers watch the video to its end; Typically, video ads that are 15-30 seconds long tend to be the best.
In general, if your video ads tend to be too long, you probably won't get your full message across.
This way, it's great to keep the call to action in the middle of your video ads. This way, you get the attention of the engaged audience before it crashes, and they continue to scroll to the bottom in their news. Having the CTA at the end of the video runs the risk that a large number of viewers will never find it.
Miniatures
Be sure to keep track of the thumbnails, as Facebook automatically plays the videos. But some users disable this feature. For those users, a boring thumbnail means that they may never see your video. Even if it appears in their newsfeed.
Use a remarkable but attractive thumbnail so you can persuade consumers to view your video. You must make sure that the thumbnail does not contain excessive text!
This is sometimes a bit difficult if you are using subtitles. Ads with more than 20% text run the risk of being rejected entirely. They are subject to a reduced reach. In fact, thumbnails for Facebook video ads are based on the same rules as Facebook image ads.
Sound and Subtitles
Typically 85% of social media videos are truly viewed with the sound turned off!
This means that for your Facebook videos to be really effective, they must not depend on the use of sound to transmit a message. That is, the subtitles are necessary. This way, you can make your videos more accessible for those with hearing disabilities.
Probably if your video doesn't make sense without the use of sound, only a small percentage of the audience will understand it.
Many videos are not fully viewed. You can take into account the traditional "pyramid style" of writing when it comes to your video script. That is, the first thing you should consider is the main information. It attracts attention since probably most viewers do not watch a short video until the end.
Video format
Lastly, square videos generally work best, especially on mobile platforms. For that reason, you should pay close attention to the format you will use for your Facebook videos. If a square video is not possible, then opt for a vertical format instead of a horizontal one.
2. Use analytics and learn from it.
Several studies show that generally, the days that are excellent to make publications on Facebook are Wednesday and Thursday. Based on this, there is a great way to start taking into account that each business is different. And it can be harmful to fall by the rules of generic gold.
According to what is particularly appropriate for your business, the use of social analytics can help you because it could ensure the optimization of your social media marketing strategy on Facebook.
For example, it is generally known that usually the best times of the day to extend the engagement and to post are:
Every morning when people wake up.
In the evenings when people take their lunch break.
At the end of the afternoon, when people come home from work.
3. Specify your audience based on metrics
Sometimes you would probably have to adapt your publishing strategies, taking into account the periods in which your target audience is possibly active online since that rule does not work for all companies. Because what if you are in the US? But most of your followers and clients are in Asia?
According to the monitoring carried out in different periods and days of publication, you can examine which publications receive the most participation from followers. And in this way, you can get better and new ideas that indicate which publication schedule works best for your business.
In general, you should take into consideration the types of posts that your followers interact with the most. That is, this leads to hard work that goes beyond just days and hours to post.
Do you consider that there is good interaction with the publications that ask open questions?
Have you noticed how they react to shared articles or giveaways?
For example, if you see that articles shared from various websites get a large number of "likes" and comments, you should consider sharing much more content from the same source in the future.
Certain important metrics to consider include cost per conversion, interest scores, and cost per click. Based on this, Facebook's ad manager provides search and tracking data and adjusts its ads accordingly. Facebook ads also need to be improved based on analysis.
It would be best if you try to pay attention to the difference between the reach of an ad and the number of impressions. That is, if impressions are more than triple the reach, it may be time to renew your ads or expand your audience.
4. Analyze the Facebook ad manager
The Facebook Ads Manager offers in-depth analysis to help you optimize your social media marketing on Facebook, based on the demographics of where the majority of your results are generated.
Demographics range from age groups and gender to the devices and operating systems that people who engage with your ads click.
5. Run tests
In case you have no idea how to get started with your social media marketing on Facebook, to adjust your strategy based on the results, you just have to run various experiments or tests.
There is constantly an evolution when it comes to social media marketing on Facebook. And even if you have a solid marketing plan, you should pay attention to a small decrease in liability or an increase in your average cost per lead. That is, realize the factors that may have caused the change.
Those who do not learn from their mistakes are condemned to repeat them.
Facebook has its own analysis, which can guide you to make decisions based on information related to the future of your marketing strategy.