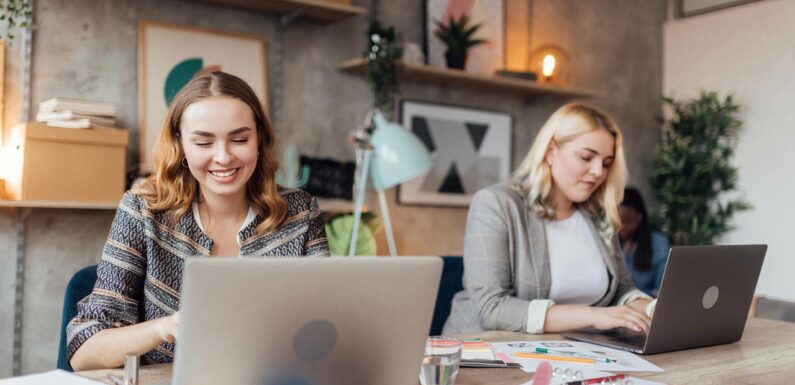 Web 3.0 is indeed the future version of the present-day Internet which will be purely based on public blockchains. Public blockchains refer to a record-keeping system known for carrying out crypto transactions. Unlike its predecessors, the key feature of Web 3.0 is its decentralized mechanism, translating to users using the Internet via services governed by major tech players, individuals, and users.
The users will also get the privilege of controlling various parts of the Internet. Web 3.0 doesn't necessarily demand any form of "permissions," meaning that the governing bodies have no role to play in deciding the Internet service accessibility, nor is any "trust" required. Hence no intermediatory body is not necessary to carry out virtual transactions amongst different involved parties. Since these online agencies are involved in most of the data collection part, Web 3.0 will protect user privacy in a better manner.
Decentralized Finance, or DeFi, is an integral component of Web 3.0 and has gained significant traction recently. It involves executing real-world financial transactions over blockchain technology without any assistance from banks or the government.
Also, larger enterprises across different industries are now investing in Web 3.0, and this hasn't been easy to consider that their engagement won't be driving results in some centralized authority form.
What is Web 3.0?
Web 3.0, also called the Semantic Web or read-write-execute is the web era starting from 2010 that mentions the future of the web. Technologies like Artificial Intelligence and Machine Learning allow user systems to analyze data the same way as humans, which assists in the smart generation and distribution of important content per the user's needs.
There are a lot of differences between Web 2.0 and Web 3.0. with decentralization present at the core of both web versions. Web 3.0 developers do not always create and deploy applications running over a single server, or the data remains stored in just one database (hosted on and managed by a cloud service provider).
Rather, applications based on Web 3.0 are developed on blockchains, decentralized networks of multiple servers, or a hybrid of these two (blockchain & servers). These programs are also called Decentralized Apps or DApps. In the Web 3.0 ecosystem, network participants or developers are recognized and awarded for delivering the best services toward creating a stable and secure decentralized network.
Benefits of Web 3.0 Over Predecessors
Since in Web 3.0, there are no intermediaries involved, there is no longer control over the user data. This also eliminates the possibilities of government/corporate restrictions and damages from denial-of-service or DoS attacks.
Compared to the previous web versions, searching for accurately-refined results over search engines has proved challenging. However, search engines have significantly transformed their strengths to discover semantically relevant results based on user's search intent and information. This has made web browsing a more convenient option than before, allowing users to get the specific piece of information they need easily.
Customer service has also been important for driving positive user experience on websites and web applications. Leading successful web-driven organizations to find it difficult to upscale their customer operations due to high expenditures. Users can get a better experience while engaging with support teams using AI-driven chatbots that can 'talk' to multiple customers simultaneously, backed by the emergence of Web 3.0 with the use of artificial intelligence and machine learning technologies.
Significant Characteristics of Web 3.0
The transition to Web 3.0 is taking place at a very slow pace and might get unnoticed by the general web audience. Web 3.0 applications have a strong resemblance in terms of look and feel with Web 2.0 applications; however, their back end differs fundamentally. The future of Web 3.0 is headed towards universal applications that can be easily read and used by multiple devices and software types, making the end user's commercial activities better with seamless experiences.
Decentralization of data and establishment of transparent and secure environments are going to emerge with the advent of next-gen technologies like distributed ledgers and blockchain, which will dissolve Web 2.0's centralized surveillance and bombarded advertisements.
In a decentralized web-like Web 3.0, individual users get complete control of their data, where a decentralized infrastructure and application platforms are displacing the centralized tech-based organizations.
The following are some major properties of Web 3.0 in order to determine the associated complexities and intricacies linked with this emerging web version.
Semantic Web:
The concept of the Semantic Web is a very critical element of Web 3.0, which was coined by the legend Tim Berners-Lee for describing a web of data that machines can analyze. In layman's language, the syntax of two phrases can differ, by their semantics remain similar, and semantics is more centered around the emotion depicted through facts.
A couple of cornerstones are linked with Web 3.0: semantic web and artificial intelligence. The semantic web will help computer systems understand what data means, while AI will assist in creating real-world use cases that can enhance data use. The primary concept is to create a knowledge loop across the Internet that will support understanding the words and then generating, sharing, and connecting content via search and analytics tools.
Web 3.0 will boost data communications owing to the semantic metadata. As a result, the user experience gets elevated to higher levels of connectivity, benefiting from the real data that can be easily accessed.
Artificial Intelligence:
Owing to artificial intelligence technology, websites can now filter out and provide the best facts. In the present web era of Web 2.0, enterprises have started soliciting customer feedback for an enhanced understanding of the product or service quality. One of the major contributors to this present-day web is peer reviews. However, these human recommendations and thoughts can get opinionated or biased towards a particular service. Various AI models are now being trained to differentiate between good and bad data and offer suggestions backed with relevant and accurate information.
Ubiquitous:
The ubiquitous characteristic of Web 3.0 is seen as the concept of existing or being present simultaneously; however, this feature is already present in Web 2.0 as well. For instance, on social media platforms where users share their photos and online with everyone online.
This makes the sharer the intellectual property owner of the media he has shared. Once it is shared online, the photo becomes available everywhere, making it ubiquitous. With the increased number of mobile devices and Internet penetration across these devices, Web 3.0 remains accessible from anywhere, anytime.
Unlike the previous web versions, the Internet won't be restricted to desktops or smartphones. With everything around us getting interconnected in a digital ecosystem called the Internet of Things, Web 3.0 is seen as the web of everything and everywhere.
3D Graphics:
Web 3.0 will impact the future of the Internet, as there'll be a transition from a two-dimensional web to a more realistic three-dimensional digital world. Services and websites of Web 3.0, like eCommerce, online games, and the real estate markets, are some sectors that will be extensively using three-dimensional designing.