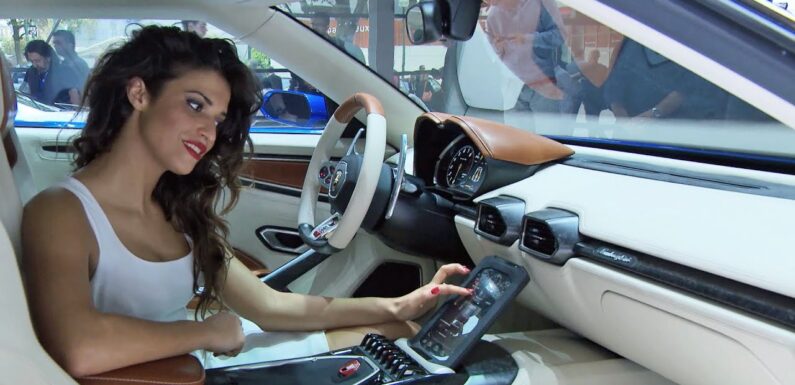 The automobile industry is amongst the most growing manufacturing industries in the world. New technologies like IoT have made the automobile industry take a different trajectory. According to Globe Newswire, the Automotive IoT market would hit $541.73 billion by 2025.
IoT has transformed human relationships with cars in different ways. It has opened various avenues for all car markets and buyers across the globe.
Most vehicle models are incorporating IoT into their cars to keep up with the paradigm shifts. A great example is the Honda service that uses IBM IoT to connect vehicle insights. IBM is a software that integrates data about vehicles, drivers, and cars to optimize a user experience.
Drivers across the world are expecting their vehicles to be smartphones but on wheels. IoT promises a futuristic technology. A world where driving will be less of a hassle because of improved and modernized systems.
What is IoT?
The internet of things is the connection of several complex devices. Examples include actuators, platform hubs, electronics, sensors, and getaways. The devices connect through a wireless network and share system data amongst each other. They operate without any human intervention.
IoT was first used to execute autonomy and reduce production costs. For now, it's used for industrial purposes.
It has revolutionized how people interact with cars. For instance, it has multi-purposed hotspot applications like connected cars and automated transport systems.
There are several IoT applications in the automotive world. Let's explore some of them.
Autonomous Vehicles
Image source: Pixabay
The autonomous vehicle is a trending topic amongst automobile makers. Different car manufacturers are trying to build systems that will take the driver roles. Developments are continuously being made in this area. Currently, a fully independent vehicle is yet to come to life.
However, semi-autonomous vehicles keep being manufactured and are operating in the market. They assist the drivers in parking, drivers, braking, and lane changing activities.
The IoT-infused autonomous vehicles take on spot decisions and partly control how the cars operate. Such decisions are made to reduce drivers' workload and avoid accidents.
These IoT integrated systems reduce error and make driving more comfortable.
You can get such a car at most car dealers around the globe. For instance, those living in Brandon and its environs should opt for a car dealership in Brandon. The same case applies to those in Chicago, Florida, Miami, and any other place.
Car dealerships are fantastic places to get advice about the cars you are driving or different specs on those you want to purchase. You receive the highest quality service care.
Specificity is essential when choosing your dealer. It depends on the model you love and where you are. For instance, when you love hondas and are in Florida, opt for a honda dealershipytehbnbnfbndbnfnbdnfbdnmfytdrv67gd7fTGf5r6jyu54vfhdrmjgdxfhugyfg8lihb in Florida. When in Tampa, opt for Tampa Honda services.
Predictive Maintenance Technology
Predictive maintenance technology uses IoT connectivity tools. It collects data on the performance of different parts, including fuel pumps and motor starters, and transfers it to the cloud. It then evaluates the risk of potential malfunctioning in the software or hardware of a car.
After all the information is processed, the driver receives a warning. He is also advised on what services or repairs they need to avoid road issues. It allows car users to obtain the right information in advance. It avoids unplanned stops or breakdowns during a ride.
Predictive maintenance technology is also linked to machine learning algorithms. These algorithms are excellent in monitoring things like battery life. First, the in-car monitoring system checks the battery status before transferring the data to the cloud.
The machine algorithm will predict whether the battery will run low or whether you will need a car battery replacement. It then advises the driver accordingly on what to do.
IoT and Fleet Management
Fleet management is amongst the latest IoT cases. IoT solutions in the automotive industry enable the automation of different processes. This helps the segment of the automotive industry achieve customer satisfaction by delivering high-quality service.
The truck transportation segment is fast becoming a laboratory of tech projects. Trucks have been integrated with weight measurements, location tracking, and other sensors.
IoT offers several advantages to fleet managers. It enables them to comply with environmental and safety regulations. Some of its benefits include:
Monitoring performance – It optimizes the maintenance and logistics
Tracking traffic conditions
Driver and Time management
Weighs tracking the cargo the fleet is carrying
Real-Time Vehicle Telematics
Image source: pixabay
Telematics is the long transmission of computerized data. It enables car owners to keep an eye on their vehicles even if they are in remote locations. It doesn't matter whether you've taken your car to a Brandon Honda service dealership and you are at work. Or, when you have taken your honda to Tampa and are chilling at home. You can always monitor what's going on with it.
In-car WIFI has enabled telematics features in IoT-based automotive. Such cars have a smartphone-enabled dashboard that ensures that car owners can keep an eye on their vehicles at all times, even remotely.
Vehicle telematics monitors the location, movement behavior, and status of a vehicle within a fleet. The external sensors track the vehicle condition and send the data to the mobile application.
The telematics and alert systems signal the owner's smartphone anytime an intruder tries to enter the vehicle forcefully. It can also call the concerned authorities, like firefighters or an ambulance, in the case of an emergency.
WI-FI capabilities have led to the rise of more infotainment systems and other innovative car features. Here, you can connect different equipment like GPS and music systems with your smartphone and operate them remotely.
The voice command accessibility in the applications enables you to stream a video and play music using your voice. It eliminates the need to perform traditional tasks like pressing buttons.
Wrap up
IoT has impacted the automotive industry in numerous ways. The impression it has on the car owners is recommendable.
Most car models will continue investing in IoT to give their customers a breathtaking experience. Seek help if you want IoT integrated cars but don't know how to go about your finances. It could be Audi, Bentley, Chevrolet, Jeep, or Honda financial services. It boils down to your preferences.
With continuous technology innovation, IoT is a small part of the big things that are yet to come. The future of the automotive industry is bright.