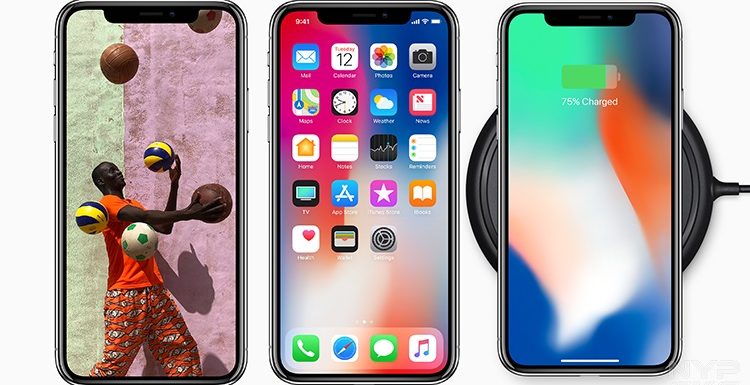 Building up an AR app is the best approach to set up a competitive edge for your business or corporation, to developers as AR app development tools are becoming more reachable. The iPhone X and its operating systems from Apple have been a game changer combination allowing incredible and fluid AR experience in the pivot of iPhone app development Florida.
What is Augmented Reality?
Augmented Reality is the addition of digital information in user's environment. AR overlays new information on top of it by using the current environment. Across the mobile technology, AR is already making huge waves across and is already starting to prove a disruptive force across diverse industry sectors from finance and retail to travel and fashion. In the computer program Augmented Reality apps are written in special 3D programs that allow the creator to tie animations. When a computing device's AR app or browser it receives digital information from a known marker, it begins to execute the marker's code and layer the correct image or images.
The current state of AR
Across different platforms, today Augmented Reality has kicked extremely. With huge players such as Facebook, YouTube, and Snapchat bringing this technology to light, one place that stands out the most is mobile applications. Brands see the success which AR bring if done correctly, so with this popularity come to the urgency to create the next best thing.
Combination with iOS
To deliver an advanced version of AR tools Apple is at the forefront position. Also providing a package to support them, & a tool to counterpoint them. A native iOS application is a worthy choice for providing a high-quality AR expertise for your business or brand. AR mobile application growth tenfold. There are few considerations you should keep in mind when developing your app we have highlighted them below.
Experience the visual touch
For capturing the visual excellence iPhone X is all set as an unprecedented experience. With its high standard technology in delivering incredibly realistic AR experience, interpreting the depth of field by advanced image and video capturing techniques. The iPhone X's true depth camera and machine learning lead to excellent AR application accuracy. Developers are allowed to integrate enhanced device motion tracking to accurately deliver a seamless AR experience with iOS.
Design for high definitions
The iPhone X has a large, high- resolution display that delivers an immersive content-rich experience for users. With the equally high resolution, iPhone X's high-resolution display calls for graphics. All of the app's artwork needs to be standardized to support such a high definition display.
iPhone X
For AR apps making light estimation a possible feature, iPhone X's camera system is furnished with an ambient light sensor.  With this technology, AR apps can be programmed to interpret a scene's lighting and transform digital objects to be stable with current lighting conditions for a more accurate collaboration.
In order create to an authentic experience, graphics must be designed with accurate facts and textures that change with the physical scene appropriate reflections and shadow.
 Simple interactions
AR applications trust greatly on signals. Users became conversant in a group of universal gesture principles & make use of their phones spontaneously. To deliver the simplest possible user experience, it's compulsory to not to stay  detached from conventional signal movement
To guarantee effective user interaction, the following iPhone gestures should stay universal:
One-finger tap to select an item.
Across the screen, drag to slide items.
Double tap to prompt content-specific zooming features
Pinch to prompt adjustable zooming features
Swipe to alternate between screens, change viewing preferences or expose action buttons.
Thanks to the interactive aspect of their style, AR apps arguably need slight attention to accuracy. The key to prospering AR is softening the boundary between the physical device & UX. If a user needs to alter, relearn or perhaps provide a sensible extent of thought to their signal interactions, the gadget itself gets apparent & directly ruins the legitimacy of the AR usage.
Brand associations
Standard mobile apps adhere to a formulaic interface blueprint where content is showed as a canvas of menu bars, buttons, text fields and other objects. This style of the interface makes it easy to integrate logos, color schemes and other trademark material letting users to smoothly connect apps to particular brands. With only a glimpse, an onlooker can directly identify if someone next to them is using Facebook or Instagram.
Future of Augmented Reality
For decades to come, Apple's technology being the key driver to AR popularity has set high accessibility and performance standards for the users for decades to come.  User's expectation has leaped more with the advanced technology where they require more appealing and personalized experiences with AR deliverables. Associating with AR apps help you solve your customer pain points in a more personal way that will always bring more users to your platform.
How is AR affecting the mobile space?
Across all social media platforms, consumers are actively using their mobile cameras which make this an AR goldmine. Via camera, AR has started to immerse itself in the mobile space Photo and video filters such as dog animations on Snapchat spread like wild wire.  The race to create the best new filter between Facebook and Snapchat means more opportunities for brand engagement.
While incorporating AR into their mobile apps, some challenges which a company faces.
One of the biggest challenges is that the technology is not easy to engage with the product and services reachable to consumers and business. The technology must work across as many technological platforms as possible like Android, Window, and Linux etc. to truly mainstream the success of AR.
Final words
In popularity, AR is steadily growing and Apple's technology is the key driver in the advancement of AR accessibility and performance. By converting rare users into brand loyal customers AR technology can maximize new audience and can produce significant returns on investment.
Author bio
An award-winning and international best selling iPhone app developer New Jersey, Mark Steve is also internationally recognized. He loves film making and spending time with his family and friends. He also enjoys watching tennis, playing basketball and is a golden state warrior fan. He has worked and speaks at a number of conferences throughout the year.