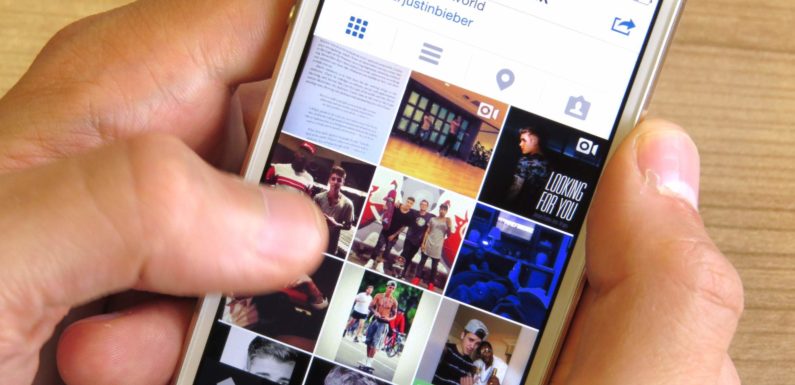 Whether great beach photos from vacation, pictures of freshly cooked favourite menus, pretty selfies or snapshots from everyday life – Instagram allows us to share our best photos with friends and other Instagram subscribers around the world. But while many users remain far beyond their capabilities in terms of the reach of their images, some Instagrammers are able to thrill thousands of users worldwide with their photos and drive their liking and follower numbers to dizzying heights.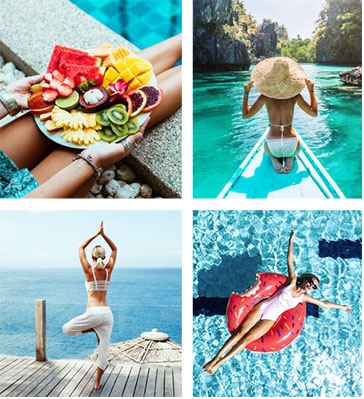 What is their secret of success? How do you generate as many likes as possible on Instagram? And how do you design a successful profile to get more followers on Instagram? Without a doubt, good pictures are the irreplaceable basis for success. But this is far from everything: with a few tips and tricks, you can increase your popularity and follower numbers continuously and thus achieve the perfect Instagram appearance step by step.
So what should be considered when selecting, editing and publishing images? With these 6 tips and strategies, you can celebrate fast and long-term success on Instagram!
1. The A and O for success: the quality
Although it sounds like a truism, must be emphasized in times of countless mobile phone snaps with emphasis: Who would like to establish a successful Instagram account with many likes and followers, should put on the quality and validity of the published images a special attention. After all, good photos are what the app is all about!
This means that before posting a new image you should think carefully about whether the photo is really successful and could be of interest to other Instagramers. Shaky, too dark, or blurred images are therefore an absolute no-go. The best way to ask yourself beforehand if you would like this image as a foreign user.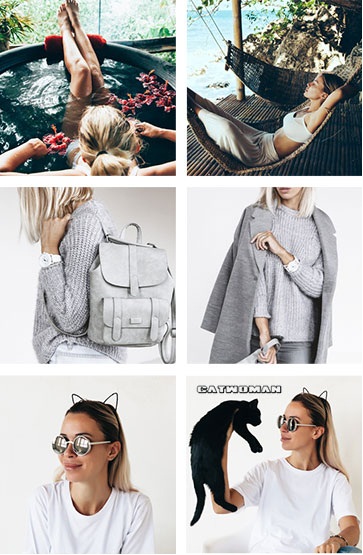 In order to gain more followers on Instagram, it is important that every photo conveys something and sets it apart from the crowd. Instead of tons of 0815 photos, it is better to post fewer and really successful pictures with the famous 'something special'. For example, you can simply choose a fancy perspective on a well-known object, photograph especially original motifs, or pay attention to a particular colour composition. Natural daylight is almost always better than artificial light. Inspirations for successful recordings can be easily obtained from popular accounts such as mija_mija (Lifestyle, Fashion), a song of style (Fashion),
Everyday snapshots and videos often do not necessarily meet these quality standards. But that's not bad at all, because that's exactly what the "Instagram Stories" feature has been around for some time now, so you can post an interesting and personal photo feed on the feature using snapshots or short videos It's not about quality, but about fun, humor and entertainment that is in the foreground – with fancy stickers, coloring and some gadgets more you can let your creativity run free.
2. Develop your own style
Particularly successful are profiles that have their own style and a specific thematic focus. Instead of a chaotic photo potpourri, successful Instagramers usually put their account under a specific motto. Whether travelling, hiking & outdoor, healthy food, fitness, street art or fashion – the possibilities to focus thematically are almost unlimited. Even creative or unusual profiles that focus on house facades, hats or flower meadows, for example, are often well received. The most important thing is, of course, that you can get excited about the cause. In any case, a thematic focus creates recognition and ensures that other users with similar interests attract attention.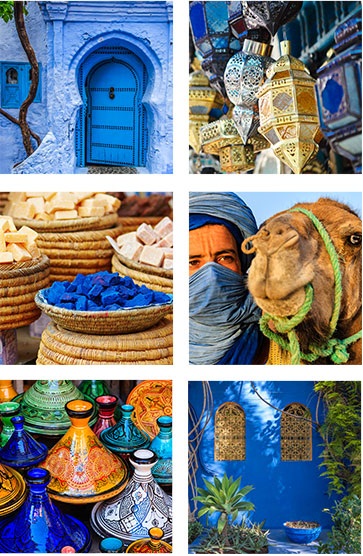 Of course, the style does not only extend to the selection of motifs, but also to the presentation and editing of the published photos. So it helps to develop a uniform appearance, to limit the use of a few, similar filters. And the colour composition or saturation of the images plays a not to be underestimated role. Do I want to render motifs in rich, expressive colours? Or is the motto more in line with minimalist black and white photography? Which sentiment should be conveyed and which filter fits? All these are questions that you can ask yourself on the way to working out your own, distinctive profile.
Last but not least, a succinct Instagram biography on the profile is an important key to a high recognition value – the more creative the motto, the better. Is there a nice quote that sums up the personal attitude to life that you want to convey through your photos? So into the bio! In addition, the short profile description should be so meaningful that the user knows what to expect.
3. Instagram Filter: Naturalness is in
Instagram is famous for the many different filters that allow you to give your photos an individual touch. From subtle to extreme, the filters have a very different effect on the images. Instagram experts advise restraint when choosing the filters, because here too, less is sometimes more!
Because strong filters that distort the original photo considerably often seem artificial and exaggerated. If the photo is not worth anything, the result is not improved by the desperate use of filters. And high-quality recordings usually do not need strong filters but are impressive because of their authenticity. Nevertheless, a subtle filter sometimes brings that certain something out of the pictures and, together with a restrained use of the integrated image processing tools, produces a great overall result.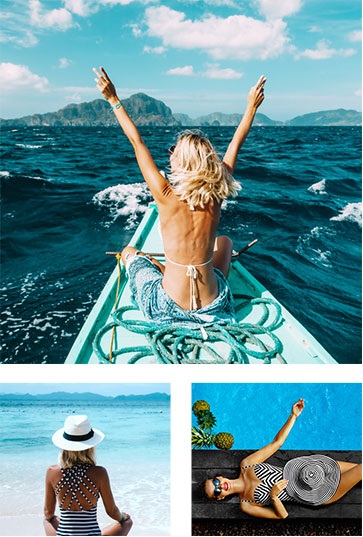 But there is no such thing as a patent remedy when it comes to filtering selection. The only way to find out which filter suits the personal style and at the same time preserves the naturalness of the photos is to try it out. Luckily, it's possible to experiment with the filters and other image editing tools on Instagram before publishing a photo to your heart's content. When it comes to filters, of course, it never hurts to be inspired by the images of experienced users.
Professional tip:
The filters themselves can also be modified. By double-tapping on a filter, one can reduce the intensity of the filters and thus maintain a natural result in spite of filters.
If you can not find the perfect filter, the usual editing functions are also available. With the right adjustment of brightness, hue, contrast and other effects, the photo can be photographed individually.
4. More attention through the right hashtags
Hashtags have become so popular through networks like Twitter and Instagram. And indeed the keywords with the unmistakable "#" before play an extremely important role, so that the own photos on Instagram have success, because Hashtags are probably the main source, over which new users become aware of the own pictures and thus also a suitable means If you want to get new Instagram followers, for example, if you're looking for new culinary inspirations, you'll receive thousands of relevant posts in a fraction of a second by typing in the hashtag #foodporn.
Instagram allows up to 30 different hashtags, which are either integrated directly into the image description or posted as a separate comment. Promising is a mixture of universally popular and often used hashtags and more specific "niche hashtags", which are specially tailored to the photo motive – for example, nature or art – Popular Hashtags can easily be self-research by yourself in the image description Entering a certain keyword together with the preceding "#" character, the app shows how often the corresponding term has already been used and thus allows conclusions to be drawn on the range.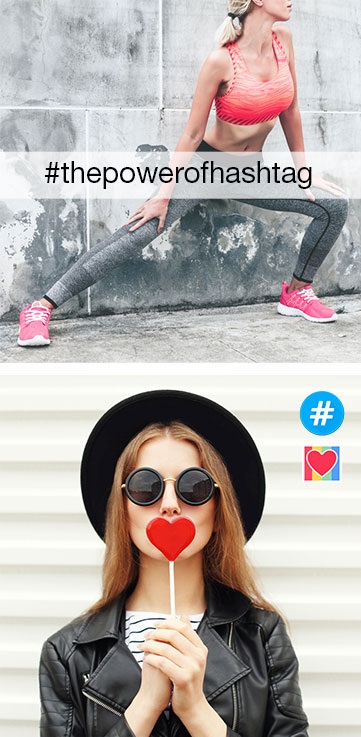 Watch hashtag trends
Ambitious users can also use one or the other tool and thus increase the range of their own photos with the hottest tags currently on the market. Free apps such as "Hashtags for Instagram" or "Likes for Instagram" provide complete lists of the best and most promising top hashtags for uncomplicated copy and paste in virtually all topics. A Google search also provides quick information about currently relevant keywords and trends that can be integrated for more likes and followers. Incidentally, the 100 most popular Instagram hashtags worldwide can be found on the website websta.me/hot.
Important tip: Since English is the undisputed world language and Instagram is used internationally, it is recommended to write hashtags and image descriptions for more coverage in English. In general, creative and informative captions that contain more than just a few words are another useful way to increase the attractiveness and scope of your own images.
5. Activity is trumps
Instagram lives as a social community of the activity and interaction of its members. So, if you post a picture every now and then and then lean back in anticipation of a lot of new followers, you can wait a long time. A successful Insta account is not a self-perpetuity and is largely based on the principle of reciprocity. This means that especially those users are potential new followers whose account you have previously considered yourself with attention in the form of likes, comments or pressing the "Follow button". People are using online Instagram automation tools to avoid wastage of time that also helps businesses to manage followers, likes and comments.
It is therefore particularly important for more popularity to like as many posts from other users as possible and to follow them as a favour. Also, promising is to leave comments – for example, with nice compliments – under the contributions of other users. Because every activity creates resonance, attention and thus leads new users to their own account. You should not just like those pictures and follow accounts that already have an enormous popularity. Because even the more unknown users are often happy with each new Like and every new follower and return the favour accordingly.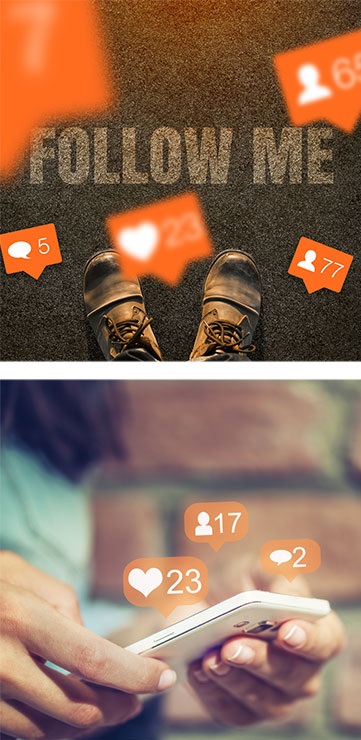 As far as the activity is concerned, the creed "more activity = more resonance" is often used, but it is advisable to not only like random posts and follow users, but especially when the activity is on the rise If you like to take great landscape shots from all over the world, you can assume that other travel-enthusiastic users with similar image selections are interested in. Of course, the same applies to the areas of fashion, food, lifestyle and other thematic focuses The more actively you communicate with other users, for example by thanking them for comments, Adding compliments to beautiful shots or responding to questions in the comments, the better the prospect of increasing personal popularity.
Above the "discover button" with the magnifying glass icon, you can find a sheer endless variety of new photos of other users that Instagram installs according to one's own preferences By entering certain hashtags, you can also search specifically for images that you might like (eg #beach or #fitness)
6. With routine and timing to succeed
Mayflies have a hard time on Instagram! Nobody has the slightest idea of following an account that literally floods you with pictures in the first few weeks, but then almost completely ceases activity. However, if you continuously share high-quality, attractive content and follow the main Instagram tips, sooner or later a growing community of followers will build up.
As far as the frequency of photo postings is concerned, you should neither overdo it nor restrain yourself too much. The perfect middle ground is to publish one or a few pictures throughout the day. In no case one should post several photos in short temporal succession directly one behind the other – this does not disturb often and unprofessional. If the repertoire of attractive pictures is not enough for a daily post, it is better, for example, to share a really successful picture every week rather than filling your own feed with poor quality pictures. Whether several times a day or only on a weekly basis – what counts is a regular posting routine.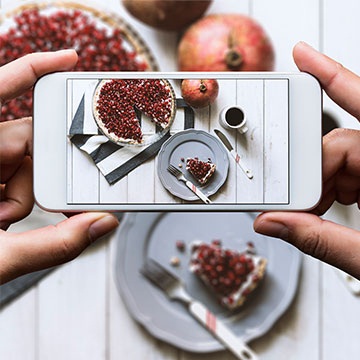 Not to be neglected is next to the posting frequency and the time of publication of a new image. Of course, the post makes sense, especially if as many users as possible are active on Instagram. Statistics show that the app is often used in the morning hours and after work, ie in the early evening. If you release new posts at these times, the prospects for many likes and new followers are especially great.