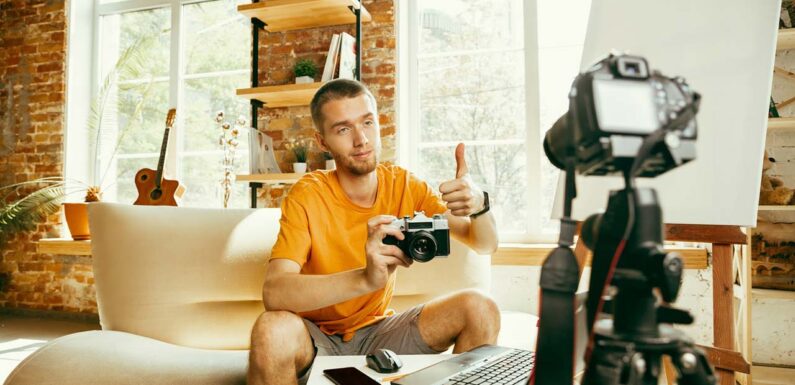 A recent update of Instagram brings what every creator and brand waited for so long. Since its launch, reels have become a significant part of the platform. It drives the platform and stands center on the platform to quickly access the homepage, Explore page, and account page.
Everyone tries the new feature through their knowledge, and surprisingly the term "Instagram reels" acquires more Google searches per month. Thus, marketers landed on Instagram's new feature and extended its reach.
At first, you can only check about Instagram's reel performance was to:
Open a reel to check how many comments and likes it acquired.
Land on your account's reels tab to grab the views count that every reel acquired.
But now, you can access various metrics and performance of reels through Instagram Insights for reels. Here, we have discussed valuable tips to use the Instagram Insights option to create better reels.
Reels Analytics
It is a quick process of monitoring, collecting, and analyzing every data to know your reel's performance. In-depth analytics helps you out with innovative decisions and develop engaging content. Also, it helps in understanding your audience more and spending your money & time on great tactics that work perfectly for them. And reels analytics is one of the Instagram Insights parts.
Track Reels Analytics Always
Like every social media analytics metrics, tracking your reels performance gets to learn from your victories, find opportunities, and develop your performance.
Reels analytics could help you to know:
What your target audience dislikes and likes
The perfect time to upload your reels for better engagement and reach
The best CTA(Call To Action) options for your audience
The music tracks, effects, and AR filters work well for you.
Metrics Of Reels Analytics
To consider a reel successful or not, you want to look at the following metrics:
#1 Reach Metrics On Instagram Reels
Accounts Reached: This useful metric shows you the unique Instagram users count who saw your reels at least one time.
Plays: This metric provides the count that your reel video has been played. The count will be higher than the accounts reached, though some users would watch your reel video more than a time.
#2 Engagement Metrics On Instagram Reels
Likes: This count tells you the number of likes your reel acquired.
Comments: This provides you the number of comments that your reel acquired.
Saves: This gives the value your reel was bookmarked.
Shares: This displays the number of times users shared your Instagram reel(either sent your reel to another or their Instagram stories)
How To View Instagram's Reels Insights
Click on the Insights option below the bio section in your mobile device to access Insights on Instagram.
Note: Insights feature is only available for business accounts on Instagram. You can change to a business or creator account via your settings. It's a quick process, and even brand accounts with a less follower count could do it.
Now, the reels analytics are added to the Reach breakdown. It is about providing Instagram users with a clear understanding of how Instagram reels contribute to the performance of an account.
To view the reels Insights specifically, go to the Reels option in the Insights and click the right arrow. Here, you could acquire your every reel performance metrics in a place. To check a specific reel performance, get to the reel from your profile, click the three dots at the screen's right bottom, then click Insights.
How To Utilize Reels Insights To Create Best Reels
Now, you understand where to get your reel's analytics and why you want to monitor the reel's performance; it's the perfect time to bring every finding to work. Here are the successful tips for utilizing reels analytics to create the best content:
Test Multiple Reel Styles
You need to watch more reels to bring out a good reel. With checking the trending styles, you will find it easy to bring your reel successful as it helps gain vast reel likes on Instagram and picks it to the Explore page. Testing is the primary way to find the best effects, trends, visual styles, and filters for your brand. And also, you can get various Insights from every test as you have access to reels Insights now.
You can think reels are successful because of the likes and comments it acquires. But a high comment count is not a great thing – some comments might have negative responses. With the help of new metrics, you would have a clear understanding of the user counts who loved your content. If your reel acquires a massive number of comments, saves, shares, and likes, you will come to know that something is working!
Test Multiple Reel Lengths
Instagram allows its users to create 15-30 seconds reels. Like testing various effects and trends, you may need to try multiple reel lengths to know what your people like to engage with the most.
Test Multiple Audio Options
The network provides various options to add audio to your reels. You could:
Utilize your unique audio
Bring your voiceover to your reel videos
Utilize a text to speech generator
Utilize an audio track that has already been saved.
Test Various Days And Times To Upload
It's a big part. You want to check reels analytics to know the best time and day to upload your reels so that you can acquire massive engagement and reach in a short time.
This technique is simple – test multiple uploading times and check your results sharply to acquire the perfect time that works well for your audience and yourself. This way, you never miss an ideal reel via uploading it when your target audiences are not online.