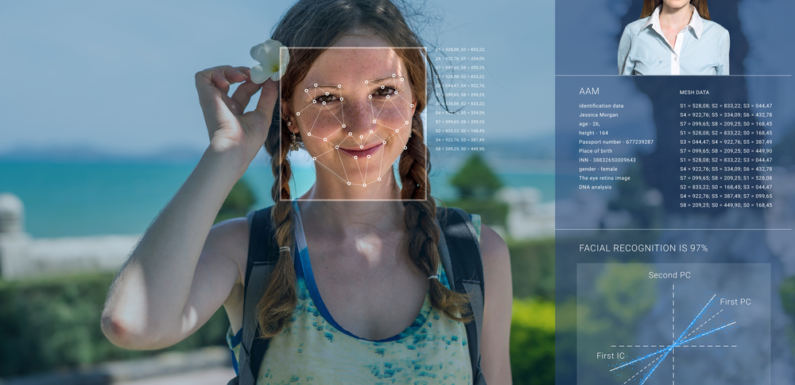 The advent of technology and the ever-growing use of the internet and online platforms has raised serious concerns for the businesses not just in terms of security but to also meet the regulatory compliances. User verification is a key highlight for online businesses and platforms. Out of all, age verification has become a major agenda for the government to impose on the digital sphere.
For years, parents are held responsible for every misconduct or misuse of any product or service. Apparently, the "lack of parental control" has always been used as a lame excuse by the merchants and business owners to seek sympathy from institutions. For example, if someone found a merchant selling cigarettes to children on the street the blame will be on the parents that they were not there to stop them.
As the world is moving towards digitization, businesses have started to realize their responsibilities towards protecting children from the violent and age-restricted environment. Just like the businesses that operate in the real-world, online platforms find it their duty to prevent the underage children from using or accessing services and content and purchasing products that are for adults and ethically, legally or morally wrong for minors.
Online Businesses and Lack of Age Verification
There have been multiple cases in the last few years that have caused problems for business owners. Even after understanding the customer need, businesses are not acting fast enough to rectify the situation. According to a study conducted on 25 retailers, not even half of them had a proper mechanism to verify the identity of their customers, therefore no proper service to prevent the illegal purchases or age-restricted products from getting delivered successfully.

Moreover, different researchers have found out that retailers and online merchants are not playing their part in protecting the children from accessing the service and goods online. As per a study, more than 56% of the businesses out of 1000+ online retailers were not even checking and verifying the age of their buyers, neither at the time of purchase nor at point of delivery.

No doubt every website is held liable in requiring its customers to confirm their age before signing up by providing their date of birth. Some websites just ask their customers just to tick the boxes to confirm that they are 18+, more like a consent. But how to be sure that the buyers are being honest in describing their age. Both of these measures don't seem to be adequate measures to verify the user's age and that's where the issue arises.

Besides, one important thing to note here is that online businesses often rely on third-party courier services to deliver their products to customers. The use of third-party services is not much reliable in a way that they don't ensure or ask for proof of age upon delivering the item. Sometimes, they don't even follow the proper process that can identify customers' identity or for a matter of fact, the age of the user. In such situations, businesses land themselves in not just legal problems but often have a bad impact on their reputation.
Real-world Cases
Not confirming the age of the buyers before purchasing or delivering of products has resulted in many deadly incidents. One of such incidents took place in 2014 when a 16-year-old was convicted of murdering a schoolboy, Bailey Gwynne by fatally stabbing him with a knife. Upon investigation, he revealed how he got the knife. He claimed that he bought it from Amazon without having to prove his age.
That wasn't the only incident, another occurrence in 2015 in Bristol, Nathan Matthews was found guilty of the murder of his step-sister. The murder was done through a stun gun which he purchased two of them, disguised as torches, from some online retailer at price £18 through mobile.
The Role of Government
Observing the increased trends in such deadly events caused due to ignorance or negligence of online merchants, different government and regulatory agencies have imposed strict legal penalties for businesses that fail to meet KYC compliance and allow any minor to access age-restricted services and products. For example, according to the UK government, businesses fail to verify the age of users and allowing them to purchase age-restricted products can face up to two years of imprisonment and an unlimited fine.

Despite, the government agencies cracking down on the businesses failing to do their part, it is important to grow awareness amongst the public so that businesses would know why age verification matters and then quickly take the preventive steps and action to integrate these services. Real-time online age-verification is imperative to sift out minors and prevent law-breaking. In fact, just integrating the services is not enough, it is essential to regularly test and ensure that they are updated according to the continuous technological advancements.
Measures Business can take to verify the age of their Customers
Many online businesses are failing to verify the identity of their customers at the time of delivery. No business should handover the age-restricted item to children even if it is brought by an adult. It is the responsibility of the business to enforce this policy on their staff, riders and ensure that third-party courier companies strictly follow it as well.
The businesses can ensure the age of their customers at the time of account set-up by asking them to upload their identity card or any other valid ID document that can confirm to their provided information. Some companies are offering identity verification solutions that verify and authenticate an individual's identity on the basis of different parameters. But this is just one-time verification and how business can ensure that only the verified customer will use this account in the future.
Many times children don't have their own account and credit cards and while shopping online they tend to use their parents' or elder siblings' accounts and cards. In both of the situations, it is difficult for businesses to validate the age of the person purchasing goods. The feasible measure for online business owners is to use real-time authentication and verification services not just at the time of account set up but during logging in and at the time of check out. In this way the whole purchasing process will be secure and regulated, hindering the access of children from purchasing age-restricted goods. Moreover, it will help businesses in digital fraud prevention.

With the increasing pressure from the public and regulatory agencies, it is high-time for online businesses to protect children from purchasing age-restricted items and accessing services. The failure to do so can disembark businesses with a hefty fine and bad reputation.